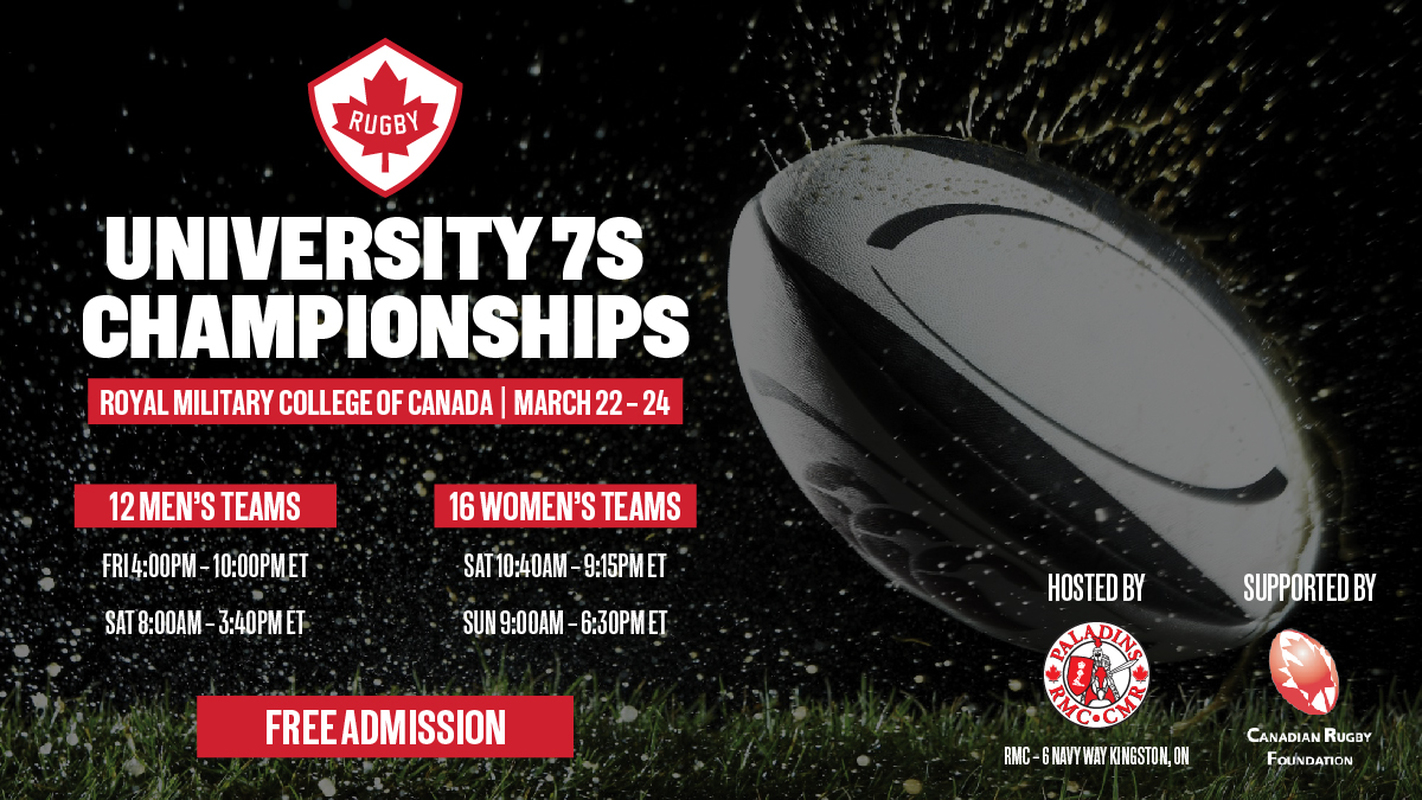 RMC to host Canadian University Rugby Sevens Championships
Bernadette Larose
Rugby 7s Senior Men, Rugby 7s Senior Women
The 2019 Canadian University Rugby Sevens Championships will be hosted on March 22-24th by the Royal Military College of Canada (RMC) in Kingston, Ontario.
12 men's teams and 16 women's teams from schools across the country will go head-to-head over the two days of competition. The men's pool play will take place on Friday with playoff matches on the Saturday. The women's competition will begin on the Saturday and finish Sunday evening.
"We are extremely proud to be hosting the University Sevens Championships at RMC," RMC Director of Athletics Darren Cates said.
"We have a tremendous facility for this event and the student-athletes participating from across the country will enjoy their experience in Kingston."
Supported by Own the Podium and the Canadian Rugby Foundation, the tournament serves as a talent identification opportunity for Rugby Canada's National teams and gives young athletes a chance to compete against the best in the country.
"It's crucial for the growth of our programs to have competitive sevens rugby at the university level. The Championships are a great I.D. tool for us and an awesome opportunity for our pathway players to compete." said National Senior Women's Sevens head coach John Tait.
There will be no live stream for the tournament, but fans can follow the RMC Paladins accounts on Facebook, Twitter, and Instagram for updates and the Rugby Canada social media channels and rugby.ca for score recaps and further updates.