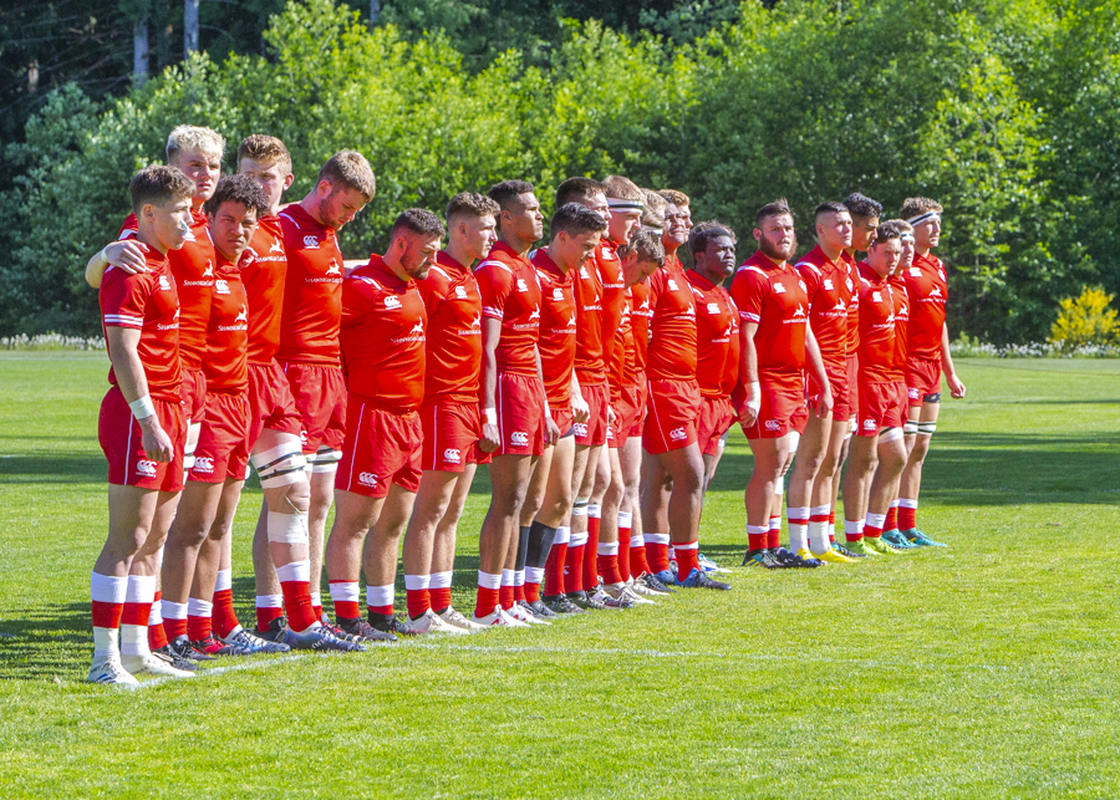 Team to play Portugal at World U20 Trophy announced
Contributed Article
Rugby 15s U20 Men
Canada's U20 will play their second game in the World Trophy at São José dos Campos, Brazil on Saturday July 13 against Portugal U20.
This is a vital game for Canada because a win will keep their hopes alive to get to the final, although they will be dependent on Tonga beating Portugal on July 17. Canada comes into this game following a 26-25 loss to Tonga and Portugal following a 30 point victory over Hong Kong. Canada's U20 have lost their last 3 games to Portugal.
The changes to the team that played against Tonga include Stefan Zuliani at loose head in rotation with Josh Tweed, and Thomas Isherwood for Avery Oitomen who is injured.
"I thought we played well against Tonga, but we have areas in which we must improve to win," commented head coach Jeff Williams. "These include defensive structure and tackling, plus more varied use of the ball."
Kickoff is at 4pm ET/ 1pm PT and fans can watch LIVE on World Rugby's channels
Canada's Roster:
1.       Stefan Zuliani, Queens U, Ontario
2.       Michael McCarthy, Swilers RFC, Newfoundland
3.       Tyler Rowland, UBC, Ontario
4.       Frank Carson, UBC, BC
5.       Tyler Duguid, Edmonton Nor'westers, Alberta
6.       Quentin James, Stade Francais, BC
7.       Will Matthews, Beaconsfield RFC, QC
8.       Nick Carson, U Victoria, BC
9.       Will Percillier, Stade Francais, BC -Captain
10.   Brock Webster, Oshawa Vikings, Ontario
11.   Jarvis Dashkewytch, U Victoria, BC
12.   Quinn Ngawati, Westshore RFC, BC
13.   Gabriel Casey, U Victoria, Ontario
14.   David Richard, Mississauga Blues, Ontario
15.   Thomas Isherwood, Westshore RFC, Alberta
16.   David Carson, UBC, BC
17.   Josh Tweed, UBC, BC.
18.   Guerschom Mukendi, Stoney Creek RFC, Ontario
19.   Reid Davis, James Bay AA, BC
20.   Siaki Vikilani, Burnaby RFC, BC
21.   Mason Flesch, James Bay AA, Ontario
22.   Jared Augustin, Queens U, Ontario
23.   Jack Carson, Castaway Wanderers, BC
24.   Lachlan Kratz, U Victoria, BC
25.   Antoine de la Fontaine, Sherbrooke Abenakis, QC
Canada's Schedule:
Canada 25-26 Tonga

July 13
Canada vs Portugal 
4pm ET/ 1pm PT

July 17
Canada vs Hong Kong
11am ET/ 8am PT
July 21
U20 Trophy Finals
TBD