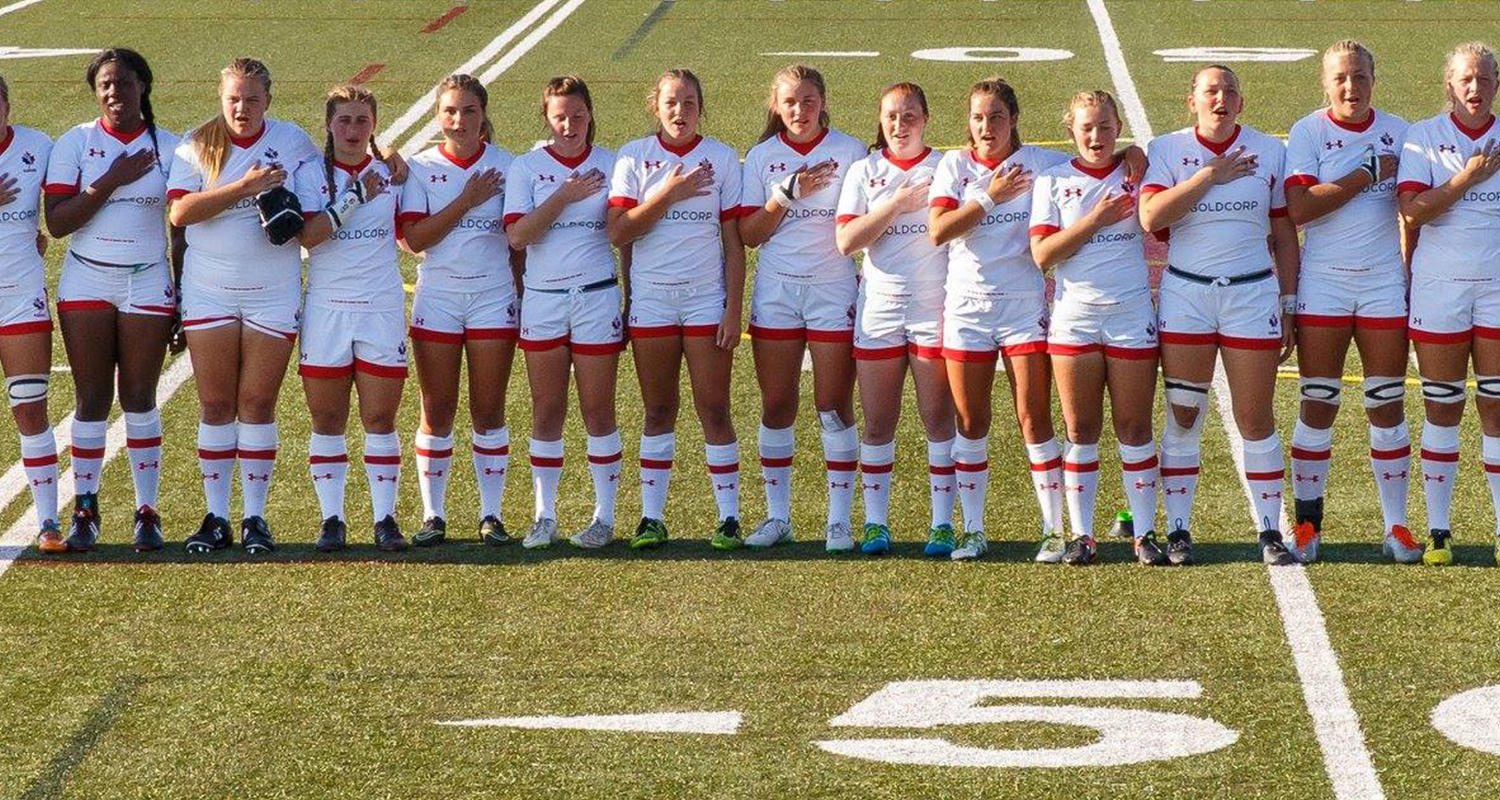 BOYD NAMES SQUAD FOR CAN-AM SERIES IN OTTAWA
Rugby 15s U20 Women, Rugby 15s U18 Women
Canada's women's U20 head coach Jen Boyd has named a 24-player squad for next months Can-Am Series against the USA in Ottawa.
The squad features 12 returnees from last year's squad that toured England.
"With 12 returning athletes from the U20 tour to England last summer as well as U18 graduates from last year, I am excited to hit the ground running on day one," Boyd said. "This is the most preparation time we have been permitted prior to an international and I am excited to see how far we can take the girls prior to our first test.
"The USA will be big and very athletic but I am confident we will be able to match them. We are particularly strong and athletic in the tight-five. Our depth will be difficult to match up against."
Jennifer Appleby, Shawna Brayton, Mackenzie Carson, Sasha Guedes, Veronica Harrigan, McKinley Hunt, Kassell Menin, Jordyn Orlando, Mackenzie Pusch, Julia Schell and Taejah Thompson all return from last summer's England tour.
The team features nine players from Ontario, seven from Alberta, four from Quebec, two from British Columbia and two from Saskatchewan.
Canada will face the USA on August 3 and 7 at Gee-Gees Field. Canada's U18 women will also face the USA on August 1 and 5.
Broadcast and kickoff details will be released closer to the series. Admittance to all games is free of charge.
Canada's Women's Under-20 Team for Can-Am Series:
Jennifer Appleby – (Castaway Wanderers) Regina, SK
Christina Branch – (Markham Irish) Oshawa, ON
Shawna Brayton – (Town of Mount Royal) Chateauguay, QC
Mackenzie Carson – (Abbotsford RFC) Abbotsford, BC
Sarah Cline – (Edmonton Pirates) Edmonton, AB
Sydney de la Mare – (St. Albert RC) St. Albert, AB
Taylor Donato – (Ottawa Irish) Ottawa, ON
Abigail Duguid – (Edmonton Pirates) Edmonton, AB
MP Fauteux – (Abenakis de Sherbrooke) Sherbrooke, QC
Sasha Guedes – (Beaconsfield RFC) Gatineau, QC
Veronica Harrigan – (London St. George's) Lucan, ON
Niamh Haughey – (Saracens) Scarborough, ON
McKinley Hunt – (Aurora Barbarians) King City, ON
Genevieve Kasa-Vubu – (Guelph Redcoast) Guelph, ON
Kassell Menin – (Calgary Hornets) Vulcan, AB
Emilie Nicholl – (Guelph Redcoats) Toronto, ON
Alex Ondo – (NS Keltics/Ottawa Irish) Gatineau, QC
Jordyn Orlando – (Toronto Scottish) Burlington, ON
Mackenzie Pusch – (St. Albert RC) St. Albert, AB
Julia Schell – (Guelph Redcoats) Guelph, ON
Gabrielle Senft – (Castaway Wanderers) Regina, SK
Ellen Spannagell – (Barrhaven Scottish) Calgary, AB
Taejah Thompson – (CCIAC) Fruitvale, BC
Harley Tucker – (Hornets) Black Diamond, AB
Canada's U18 Women's Schedule:
Canada vs. USA — August 1
Canada vs. USA — August 5
Canada's U20 Women's Schedule:
Canada vs. USA — August 3
Canada vs. USA — August 7