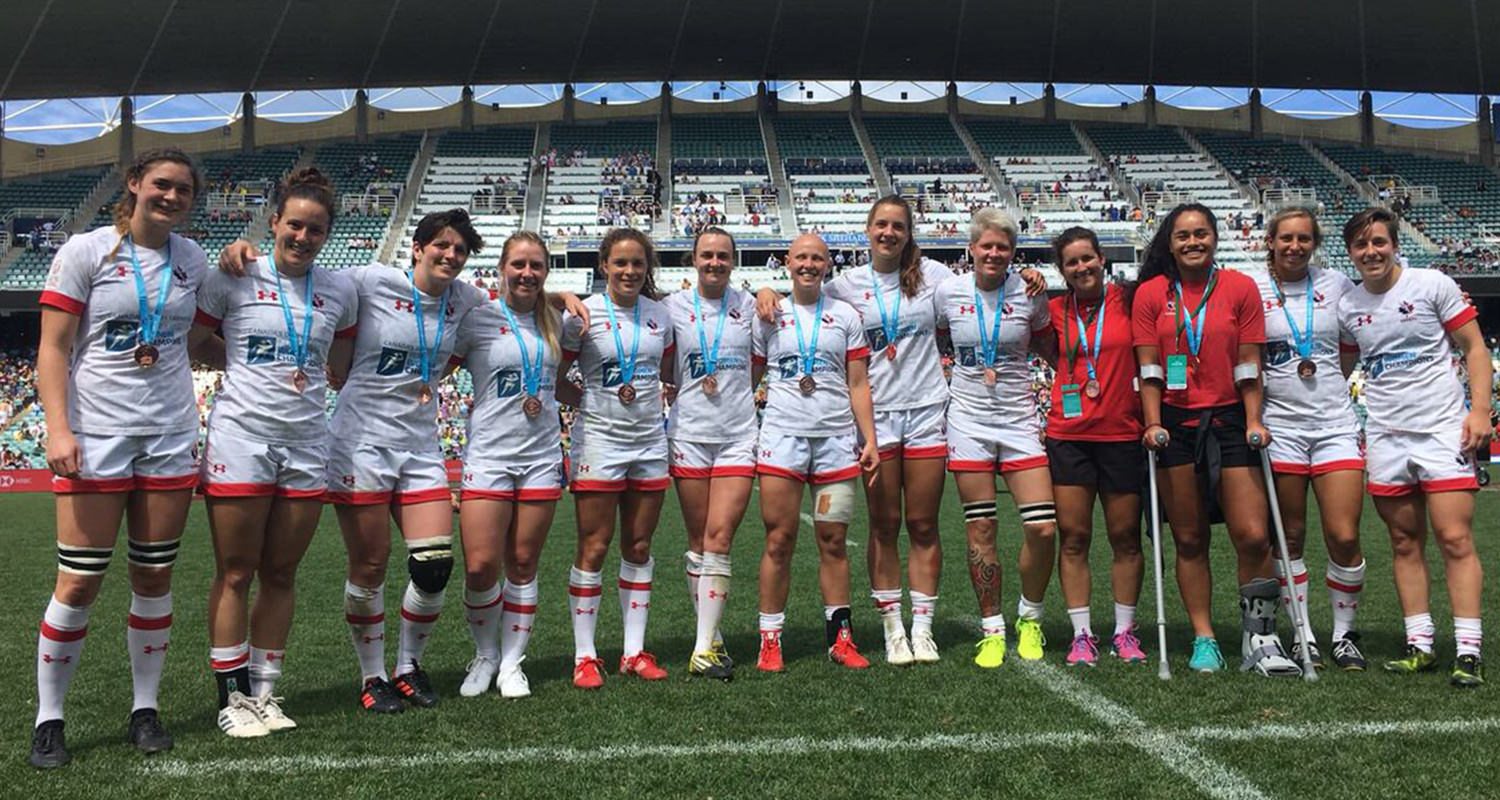 CANADA'S WOMEN WIN BRONZE IN SYDNEY
Wilhelm Horn
Rugby 7s Senior Women
Sydney, Australia - Canada's Womens Sevens Team claimed the bronze medal at the HSBC World Series event after a convincing 40-12 win against Russia.
After winning all three of their pool fixtures, the 2017 champions could not defend their title as they were defeated 26-0 by a strong New Zealand outfit in the semi-finals.
The team can take many positives from a strong performance in Sydney and will be looking to go all the way in the next leg of the HSBC World Series in Japan.
Japan rosters and schedules to follow.
Canada's Sydney Sevens Day 1 Results (Thursday, January 25):
Canada 24 - 12 Fiji 
Canada 24 - 12 Ireland
Canada 19 - 5 Russia 
Canada's Sydney Sevens Day 2 Results (Friday, January 26):
Canada 28 - 12 France
Canada 0 - 26 New Zealand
Canada's Sydney Sevens Day 3 Results (Saturday, January 27):
Canada 40 - 12 Russia