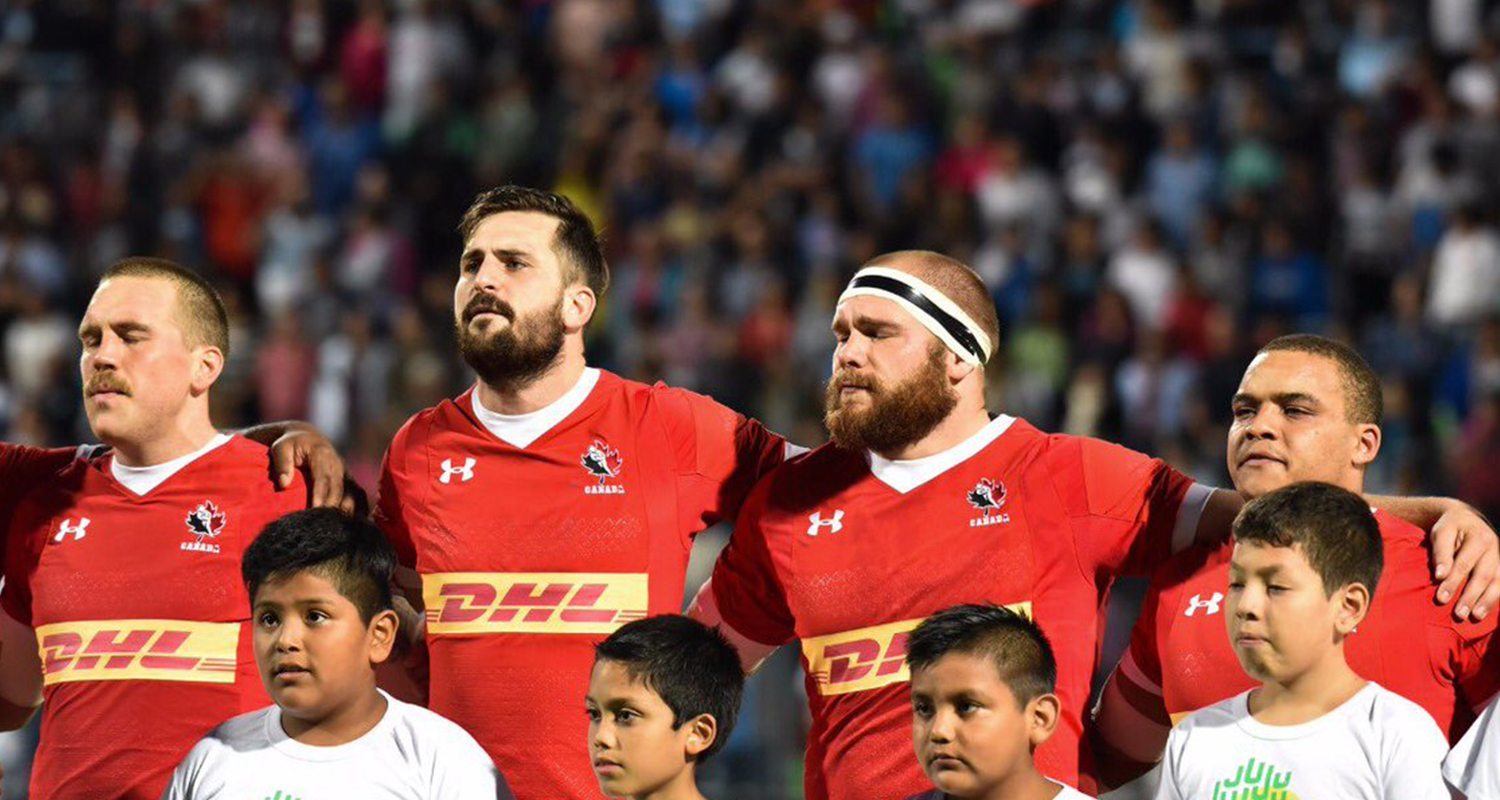 3 CHANGES FOR CANADA VERSUS ARGENTINA XV
Wilhelm Horn
Rugby 15s Senior Men
Langford, BC – Canada Head Coach Kingsley Jones has named his starting 23-man roster for Saturday's Americas Rugby Championship (ARC) fourth round fixture against Argentina XV at Estadio 23 de Agosto in Jujuy, Argentina. 
The fixture comes off the back of a 45-5 victory for Canada against Brazil last weekend at the home of Canadian Rugby in Langford, BC. The result sees the team placed in fourth position on the log heading into week five.
The second placed Argentine side have been in good form lately with two wins from three, including a 34-17 victory against their neighbours Uruguay last weekend.
Argentina XV won the fixture 20-6 in last years competition but Canada will take plenty of positives from their impressive performance against Brazil six days ago, which saw the team score seven well-worked tries in front of the home crowd.
The bulk of the team remains the same with Conor Keys getting a starting opportunity at lock, while Robbie Povey replaces Shane O'Leary at flyhalf. Brock Staller shifts to the starting line-up as the only other change in the backline (DTH van der Merwe has returned to club duty in England).
Noah Barker and Kainoa Lloyd are the fresh faces on the bench and will be looking to impress the coach should they be needed on Saturday.
The fixture is not classified as an official test match (Argentina XV is the country's second team) so players will not be receiving international caps but the game will still count towards ARC points.
Kick-off on Saturday is 8:00pm local time (5:00pm ET/3:00pm PT). You can watch the game LIVE on TSN, or online through TSN "GO" in Canada or www.worldrugby.org outside of the Americas.
Canada's roster to face Argentina XV on Saturday:
1. Djustice Sears-Duru – (Ealing Trailfinders/Ontario Blues) Oakville, ON
2. Ray Barkwill – (Seattle Seawolves/Ontario Blues) Niagara Falls, ON
3. Jake Ilnicki – (Newcastle Falcons/BC Bears) Williams Lake, BC
4. Josh Larsen – (Northland) Parksville, BC
5. Conor Keys - (UVIC Vikes/Atlantic Rock) Stittsville, ON
6. Kyle Baillie – (London Scottish/Atlantic Rock) Summerside, PEI 
7. Lucas Rumball – (Balmy Beach RFC/Ontario Blues) Mississauga, ON
8. Dustin Dobravsky - (Castaway Wanderers/BC Bears) Hanover, Germany 
9. Phil Mack – Captain (James Bay AA/BC Bears) Victoria, BC
10. Robbie Povey - (Castaway Wanderers/Prairie Wolf Pack) Northampton, England
11. Brock Staller – (Meralomas RFC/BC Bears) Surrey, BC
12. Nick Blevins – (Calgary Hornets/Prairie Wolf Pack) Calgary, AB
13. Doug Fraser – (Castaway Wanderers/BC Bears) Ladysmith, BC
14. Cole Davis - (Calgary Saints/Prairie Wolf Pack) Calgary, AB 
15. Patrick Parfrey – (Swilers RFC/Atlantic Rock) St. John's, NL
16. Martial Lagain - Sherbrooke Abenakis/Atlantic Rock) Saint-Jean-de-Marsacq, France
17. Anthony Luca - (Burnaby Lake RFC/BC Bears) Pitt Meadows, BC
18. Ryan Kotlewski – (Westshore RFC/Prairie Wolf Pack) Calgary, AB
19. Noah Barker - (James Bay AA/BC Bears) Courtenay, BC
20. Cameron Polson – (Castaway Wanderers/BC Bears) Victoria, BC
21. Andrew Ferguson – (Oakville Crusaders/Ontario Blues) Mississauga, ON
22. Guiseppe du Toit – (UVIC Vikes/BC Bears) Maple Ridge, BC
23. Kainoa Lloyd – (Mississauga Blues/Ontario Blues) Mississauga, ON 
Canada's 2018 Americas Rugby Championship & RWC Qualifier schedule:
Canada vs. Uruguay
Result: Canada 29 – 38 Uruguay
*Rugby World Cup Qualifier round 1 and ARC round 1*
Canada vs. Uruguay
Result: Canada 31 – 32 Uruguay
*Rugby World Cup Qualifier round 2, not an ARC match*
Canada vs. USA
Result: Canada 10 – 29 USA
ARC round 2
Canada vs. Brazil
Result: Canada 45 – 5 Brazil
ARC Round 3 
Canada vs. Argentina XV
February 24th at local time (5:00pm ET/3:00pm PT).
Jujuy, Argentina
Canada vs. Chile
March 3rd at 6pm local time
La Pintana, Santiago, Chile