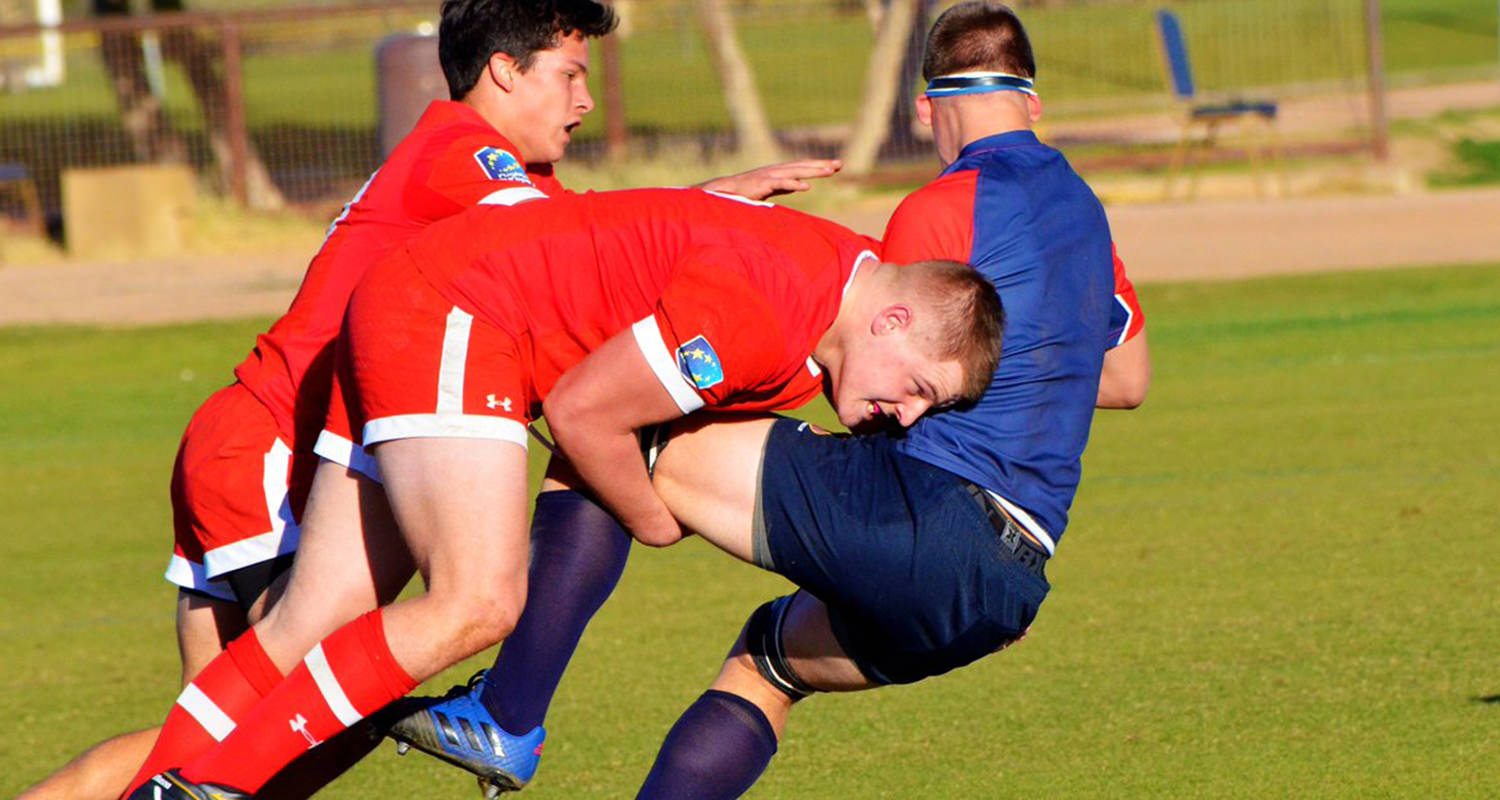 BOYS UNDER-18 ROSTER ANNOUNCED FOR HONG KONG TOUR
Rugby Canada Communications
Rugby 15s U18 Men
Langford, BC - Canada Under-18 head Coach Mike Curran has selected a 28-man squad to tour Hong Kong from March 19th to April 1st 2018.
The squad will be accompanied by assistant coaches Jack Hanratty and Sean McDonaugh, along with Shelby MacDonald (Manager) and Jailin Couper (Athletic Therapist) as support staff.
 Several players that came through the under-17 program have been selected, including Tyler Duguid, Daniel Clement, Brock Webster, Carson Young, Austin Creighton and Jarvis Dashkewytch.
Dean Mason also returns for his second year after touring with the side last year.
The team is set to take part in 3 fixtures against Hong Kong over the fortnight.
Canada's under-18 roster for Hong Kong tour:
Clay Guthrie – (Red Deer Titans RFC/St. Dominics CSS) Ponoka, AB
Cameron Davey – (Ajax Wanderers RFC/Dunbarton HS) Pickering, ON
Tyler Duguid – (NorWesters RFC/Harry Ainlay HS) Edmonton, AB
Cameron Hurst – (Mississauga Blues RFC/Streetsville Secondary School) Mississauga, ON
William Matthews – (Beaconsfield RFC/John Abbott College) Montreal, QC
Michael Reid – (Druids RFC/Vimy Ridge Academy) Edmonton, AB
Daniel Clement – (Edmonton Clansmen RFC/Edmonton Christian High School) Edmonton, AB
Carson Young – (Oshawa Vikings RFC/Donald A Wilson SS) Courtice, ON
Matthew McDougall Percillier – (Cowichan RFC/Brentwood College School) Mill Bay, BC
Brock Webster – (Oshawa Vikings/Uxbridge Secondary School) Uxbridge, ON
Liam Mclaughlin – (Ajax Wanderers RFC/Dunbaton HS) Pickering, ON
Ian Maclean – (Cobourg Saxons RFC/St Andrews College) Port Hope, ON
Pierre-Hardy Gouombas – (Ottawa Beavers RFC/St.Peter Catholic High School) Ottawa, ON
Keagan Read – (Cobourg Saxons/St Mary's High School) Port Hope, ON
James Macdonald – (Cowichan Rugby Club/Shawnigan Lake School) Surrey, BC
Cameron Farnell – (Enfield RFC Elmsdale/Hants East Rural High School) Elmsdale, NS
Myles Maloney – (Brantford Harlequins RFC/Paris District SS) St George, ON
Jared Augustin – (Oshawa Vikings RFC/St Stephans CSS) Newcastle, ON
Austin Creighton – (Strathcona Druids RFC/ McNally High School) Edmonton, AB
Izzak Kelly – (Bayside Sharks RFC/ Earl Marriott Secondary School) White Rock, BC
Liam Casey – (KL Saracens/International School of Kuala Lumpur) Kuala Lumpur
Dean Mason – (Regina Highlanders RFC/ Shawnigan Lake School) Regina, SK
Piers von Dadelszen – (Old Caterhamians RFC/ Whitgift School) Merstham, NL
Kevin Oh – (Waterloo County RFC/Waterloo Collegiate) Waterloo, ON
Alexander Hickman – (Swilers RFC/Upper Canada College) St John's, NL
Glenn Butler – (Grimsby Gentlemen RFC/Blessed Trinity Catholic High School) Grimsby, ON
Jarvis Dashkewytch – (Castaway Wanderers RFC/ Lambrick/Canadian Sports School) Delta, BC
Alexander Brundage – (Richmond RFC London/Sedbergh School Cumbria England) London, UK
Canada U18 versus Hong Kong U19s Schedule:
Friday, March 23rd
Kick off: TBD
Tuesday, March 27th
Kick off TBD
Saturday, March 31st
Kick off TBD