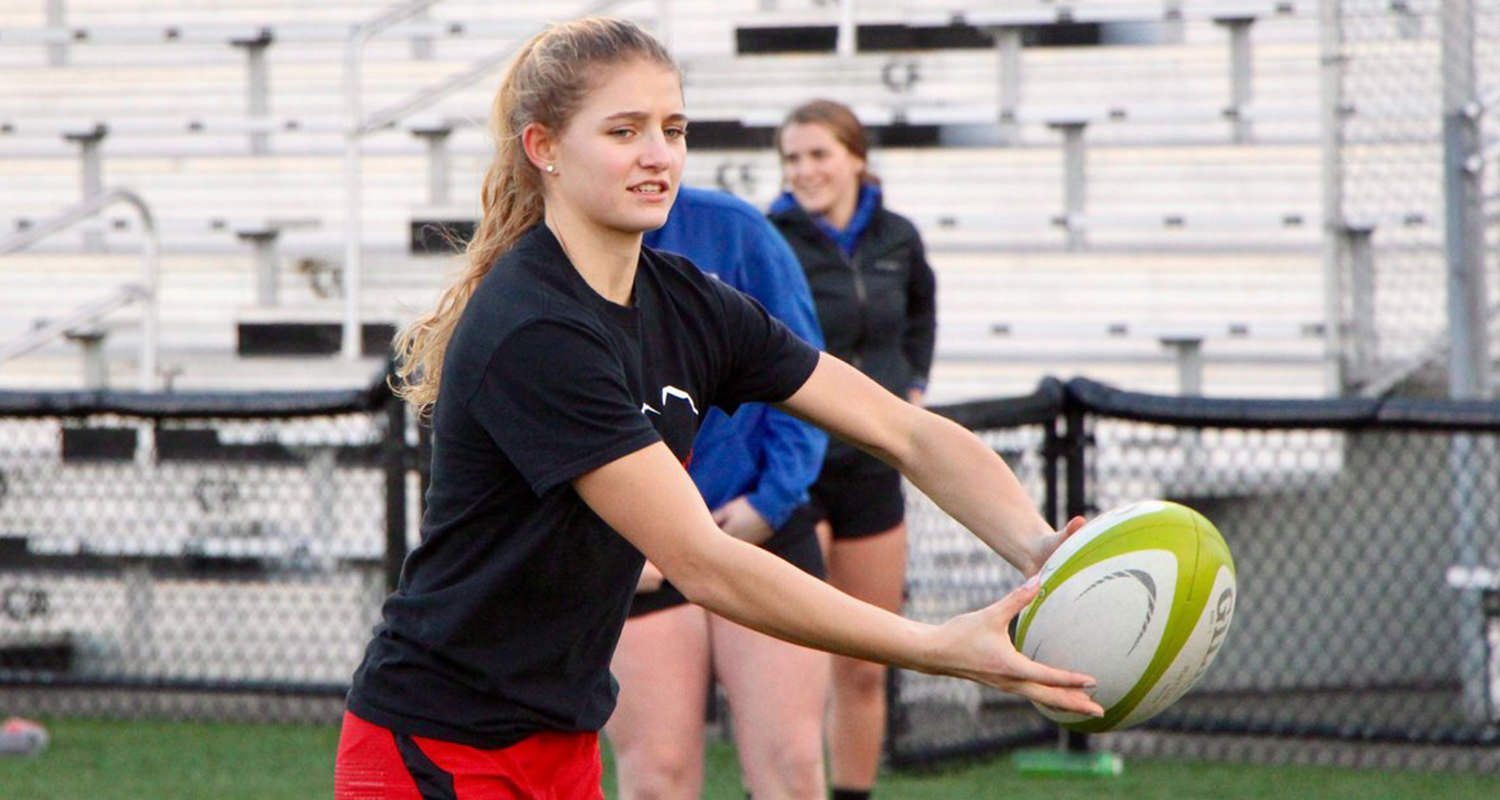 U18 ROSTERS ANNOUNCED FOR YOUTH OLYMPIC GAMES QUALIFIERS
Wilhelm Horn
YOUTH OLYMPIC GAMES
Langford, BC – Damian McGrath and Sandro Fiorino have selected the men's and women's under-18 teams to represent Canada at the Youth Olympic Games Rugby Americas North Regional Qualifiers in Las Vegas from March 1-3.
The women's squad features four returning players from the 2017 Youth Commonwealth Games in Bahamas, in Taylor Black, Oliver De Couvreur, Carmen Izyk and Keyara Wardley where Canada claimed silver at the tournament.
"The returning players from last summer will provide leadership and experience. All of the players selected recently played in U18 Canada trial tournament in Kingston this past weekend which was a tough battle for the top 22 players in the country," said Fiorino. 
"The goal is to give these players a taste of what high performance rugby is all about and play at in an international tournament against other quality sides," added Fiorino.
Canada's U18 sevens program has produced a number of graduates into the senior setup as current Canadian standouts Olivia Apps, Tausani Levale, Caroline Crossley, Hannah Darling and Charity Williams all represented Canada at the age-grade level before finding success on the HSBC World Rugby Women's Sevens Series.
Men's head coach Damian McGrath added, "It's a great opportunity for our young players to compete at an international event against tough opposition and the experience will provide them with a good foundation for future competitions." 
As per IOC rulings only one male and one female team can attend the Youth Olympic Games from each nation. Currently, the place is held for women's rugby and men's field hockey in Canada. If the women win in Las Vegas they will automatically attend the YOG this fall, if the men win they will have to wait to see if the U18 men's field hockey team qualifies as well. If the Canada men's YOG field hockey team does qualify our men's program will unfortunately not attend the games. 
Both men's and women's teams will compete against USA, Jamaica and Barbados in a round-robin style tournament with the winner being crowned on Saturday before the start of the HSBC Las Vegas Sevens.
On behalf of the staff we are looking forward to the upcoming Youth Olympic Game Qualifier. Athletes selected for the Las Vegas tour, along with Non-travelling reserves, are listed below:
WOMEN'S ROSTER: 
1. Delaney Atkins - Saskatchewan
2. Taylor Black - Ontario
3. Kendra Cousineau - Ontario
4. Syd Seymour - Ontario
5. Hunter Czeppel – British Columbia
6. Olivia De Couvreur - Ontario
7. Brooklynn Feasby - Ontario
8. Lizzy Gibson - Ontario
9. Carmen Izyk - Alberta
10. Kally King – British Columbia
11. Piper Logan - Alberta
12. Maggie Mackinnon – British Columbia
13. Brogan Mior - Alberta
14. Keyera Wardley - Alberta
Non-travelling reserves: 
1. Justine Blatt-Janmaat – Nova Scotia
2. Sam Cyrille - Ontario
3. Breanna Martney - Ontario
4. Bridget Peros - Ontario
5. Lilly Stewart - Ontario
6. Emma Wade - Ontario
Unavailable due to Injury 
1. Maggie Banks
2. Madison Grant
3. Aliesha Lewis
4. Bethany Cudmore
MEN'S ROSTER:
1. Josh Barss - Ontario
2. Braden Bruce - Ontario
3. Glenn Butler - Ontario
4. Jarvis Dashkewytch – British Columbia
5. Kaleb Delaney - Ontario
6. Thomas Isherwood - Alberta
7. Lachlan Kratz – British Columbia
8. Liam McLaughlin - Ontario
9. David Richard - Ontario
10. Jack Shaw - Ontario
11. Reece Tudor-Jones – British Columbia
12. Brock Webster - Ontario
NTR:
1. Erick Baptiste - Ontario
2. Daniel Damron – British Columbia
3. Shane Rickley-Krindle – Quebec
Schedule:
Day 1:
Pool games: 
Canada M vs. Jamaica M at 9:00am local (12:00pm ET)
Canada W vs. Barbados W at 10:02am local (1:02pm ET)
Canada M vs. Barbados M at 11:52am local (2:52pm ET)
Canada W vs. Mexico W at 12:14pm local (3:14pm ET)
Day 2:
Pool games:
Canada W vs. USA W at 9:22am local (12:22pm ET)
Canada M vs. USA M at 9:44 local (12:44pm ET)
Women's semi-finals:
(SF 1) 1st W v 4th W at 11:30am local (2:30pm ET)
(SF 2) 2nd W v 3rd W at 11:44am local (2:44pm ET)
Men's semi-finals:
(SF 1) 1st M v 4th M at 12:14pm local (3:14pm ET)
(SF 2) 2nd M v 3rd M at 12:36 local (3:36pm ET)
Day 3: 
Finals:
Men's FINALS SF1 v SF2 at 10:38am local (1:38pm ET)
Women's FINALS SF1 v SF2 at 11:00am local (2:00pm ET)