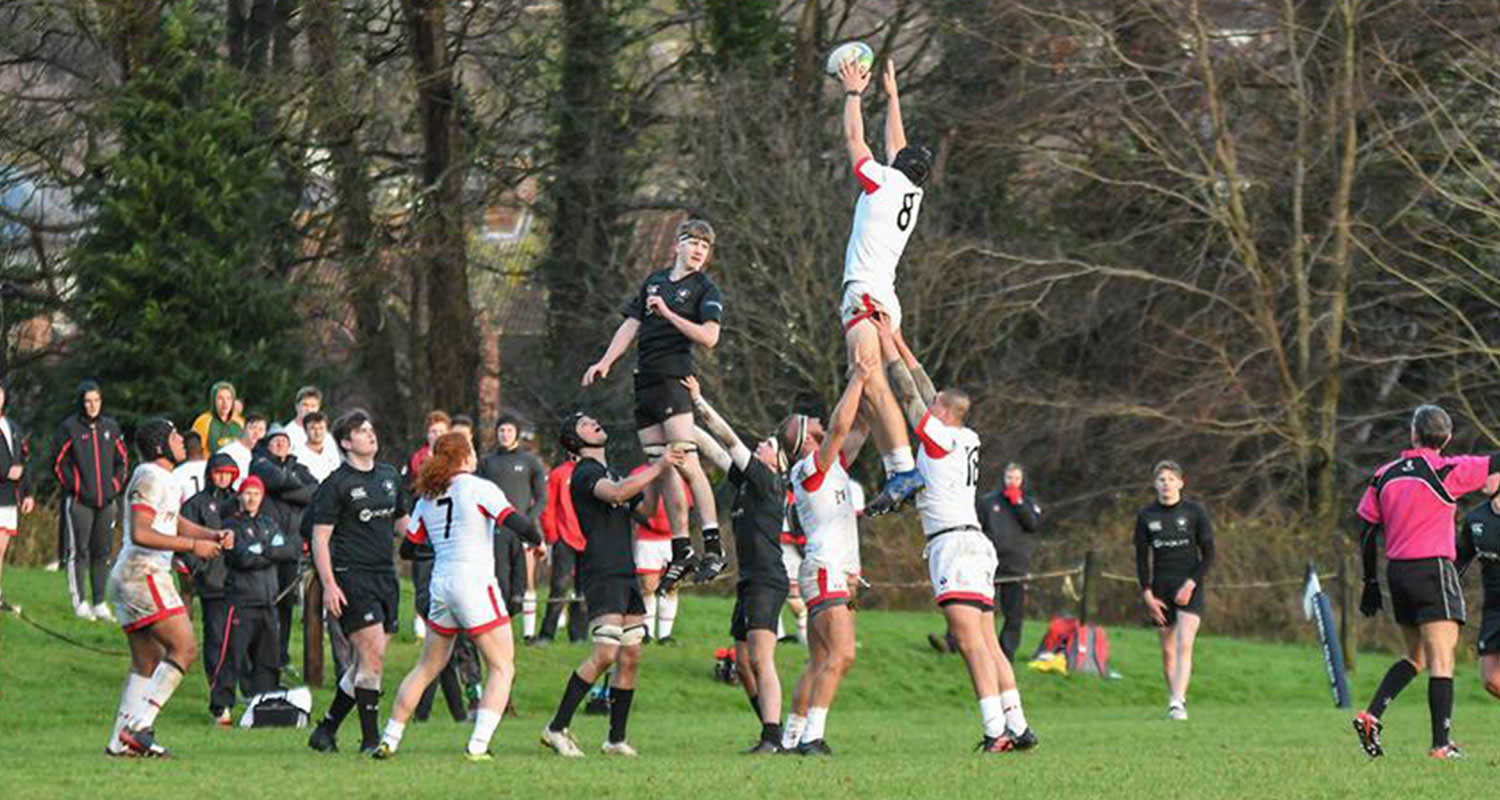 U19 MEN GEAR UP FOR IRELAND TOUR
Wilhelm Horn
Rugby 15s U19 Men
Langford, BC – Canada's Men's Under-19 squad to tour Ireland from March 20th - April 6th has been announced following a training camp in Vancouver, BC this past weekend.
The 32-man squad will compete against five teams over the course of the tour which includes fixtures against the Ireland Schools Team, Leinster, Ulster and Munster.
Head coach Dean Murten will be leading the tour along with Tony LaCarte (assistant coach), Conan Cooper (strength and conditioning coach), Ben Motum (Therapist) and Des Lynch (manager and mental skills coach).
The trip will act as another important development opportunity for the young players who also toured Northern Ireland in December.
Head coach Dean Murten on the training camp, goals of the tour, and a tough run of fixtures:
"The camp at the weekend was outstanding, we brought in some players that were unable to go on the Ulster tour.  These few players have added some size and physicality to the team. I was very happy with the returning players, it certainly looked like they had gone away and put in the work we asked them to do.  As well as on field work, Conan Cooper had a good meeting with the players around what can be done from a physical preparation point in the next five weeks to see improvements.  Des Lynch also had a few sessions with the players around mental skills, I see this being a huge part of the game and something we have been working on from day one.
"The strength of this team will be our size and physicality, this will hopefully provide us with some go forward and quick ball, then we should be able to release our speed and power out wide in space.  The goal for the tour is to perform to the best of our ability, expose the players to international and high-performance rugby, whilst having fun. At this age it's not all about winning, but we do expect to be very competitive and have a good solid 80 minute performance in the first two games against Ireland. This will lay the foundations to get a few good results against the other three provincial teams. Ultimately, I want players returning from the tour having learned a lot about what's required to play international rugby, learned more about themselves, and made them hungry for more top level rugby. And made them better rugby players.
"We will take one game at a time, we have a 32-man squad for the first two games, then we drop down to 28 players.  We will get the hard work done when we first arrive, then when the games start it will be all about rest and recovery, with lots of learning going on through video review."
Canada's Under-19 Roster:
John Buck - Calgary Hornets RFC (Calgary, AB)
Connor Byron - University of British Columbia (Abbotsford, BC)
Dalton Campbell - Calgary Hornets RFC (Calgary, AB)
Nicholas Carson - Castaway Wanderers RFC (Victoria, BC)
Gabriel Casey - Bytown Blues RFC (Ottawa, ON)
Campbell Clarke - Swilers RFC (St. John's, NL)
Reid Davis - Bayside RFC (Surrey, BC)
Myles Donoghue - University of British Columbia (Vancouver, BC)
Kaden Duguid - NOR'WESTERS (Edmonton, AB)
Peyton Eagar - Nanaimo Hornets RFC (Nanaimo, BC)
Sief El Din Sanad - TARS RFC (Bedford, NS)
Hunter Grant - Westshore Valhallians RFC (Victoria, BC)
Thomas Hagan - Swilers RFC (St. John's, NL)
Harrison Hooke - Castaway Wanderers RFC (Fort St. James, BC)
Quentin James - Perpignan Academy France (Vancouver, BC)
Samuel Kahn - Castaway Wanderers RFC (Victoria, BC)
Nathan Lake - Windsor Machine RFC (Windsor, NS)
Guerschom Mukendi - Hamilton Hornets RFC (Stoney Creek, ON)
Aurélien Muller - Beaconfeild RFC (Montreal, QC)
Jim Newman - University of British Columbia (Victoria, BC)
Evan Norris - University of British Columbia (Vancouver, BC)
Cameron Pope - James Bay RFC (Belleisle Creek, NB)
Max Radcliffe - Bayside RFC (Surrey, BC)
Tyler Rowland - Toronto Nomads (Vancouver, BC)
Gui Sala De Melo Costa - Shawnigan Lake School (Shawnigan Lake, BC)
Brandon Schellenberger - Castaway Wanderers RFC (Victoria, BC)
Jackson Scott - Norfolk Harvesters RFC (Toronto, ON)
David Stoltz - Barrhaven Scottish RFC (Stittsville, ON)
Staff:
Dean Murten – Head Coach
Tony LaCarte – Assistant Coach
Conan Cooper – Strength and Conditioning Coach
Ben Motum – Therapist
Des Lynch – Manager and Mental skills coach 
Schedule:
March 24 – Canada U19 vs Ireland Clubs & Schools 
March 28 – Canada U19 vs Ireland Clubs & Schools 
March 30 – Canada U19 vs Leinster 
April 02 – Canada U19 vs Ulster 
April 05 – Canada U19 vs Munster