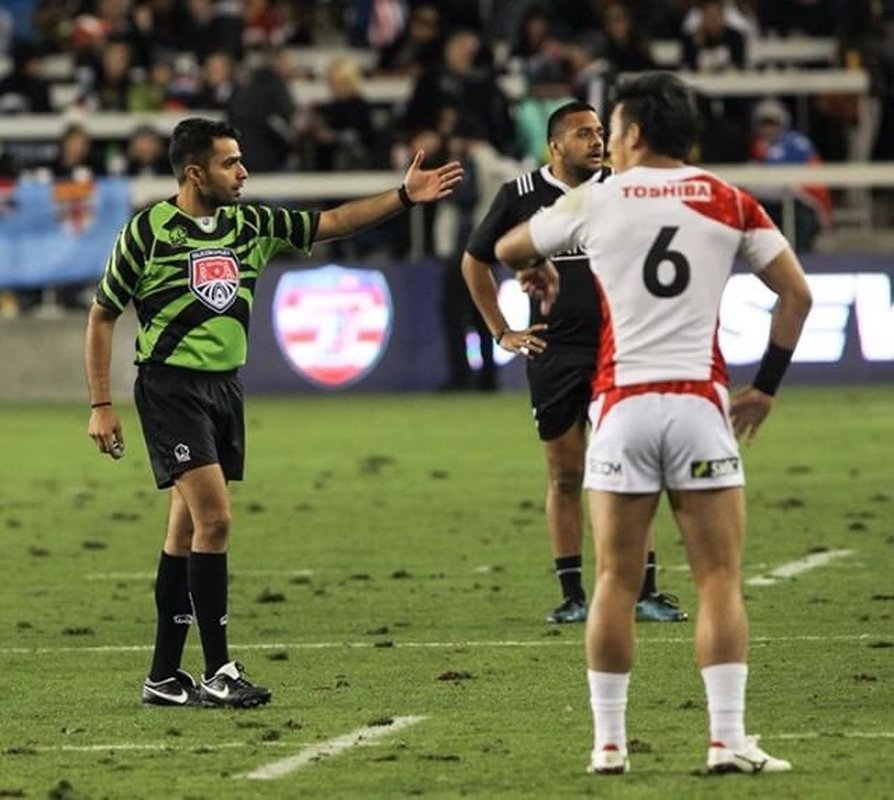 Ref Preview: Arrows vs. New York
Talal Chaudhry, referee for tomorrow's fixture between the Ontario Arrows and Rugby United New York, previews the first exhibition match between two professional franchises on Canadian soil.
Talal Chaudhry will take charge of the Ontario Arrows first home fixture against Rugby United New York at York University Alumni Stadium tomorrow.
The Toronto native has been refereeing, full time, for more than eight years and is very excited by the prospect of the first ever exhibition fixture between professional sides on Canadian soil.
"Being a part of this match is a huge honour for me at this point in my career. As the league continues to establish its roots in its inaugural year, it is crucial for referees to be able to facilitate the level of competition that is expected from players. I am excited to represent Rugby Canada and Rugby Ontario referees and attribute my refereeing success to them. It takes a team to build athletes and that is no different when it comes to refereeing," said Chaudhry.

Chaudhry has had the opportunity to watch both teams play and is expecting a physical and expansive brand of play come Saturday. He will also be supported on the touchlines by his two Assistant Referees, Peter Pender and Dale Hall. The team of 3 know each other very well through their work together at various levels of competition in Ontario and across the country at a number of events.

"Since this is a professional environment, I think the expectation to win is definitely heightened. In the provincial and club competition, winning can sometimes be secondary to development. That is not the case here. Winning is a measure of success for these programs and they will be looking to build on their inaugural season," added Chaudhry.
The game kicks off at 4:30pm ET. Online tickets can be purchased for $15. General admission at the gate is $20, along with free entry for all youth (under-16) and American citizens (with passport).