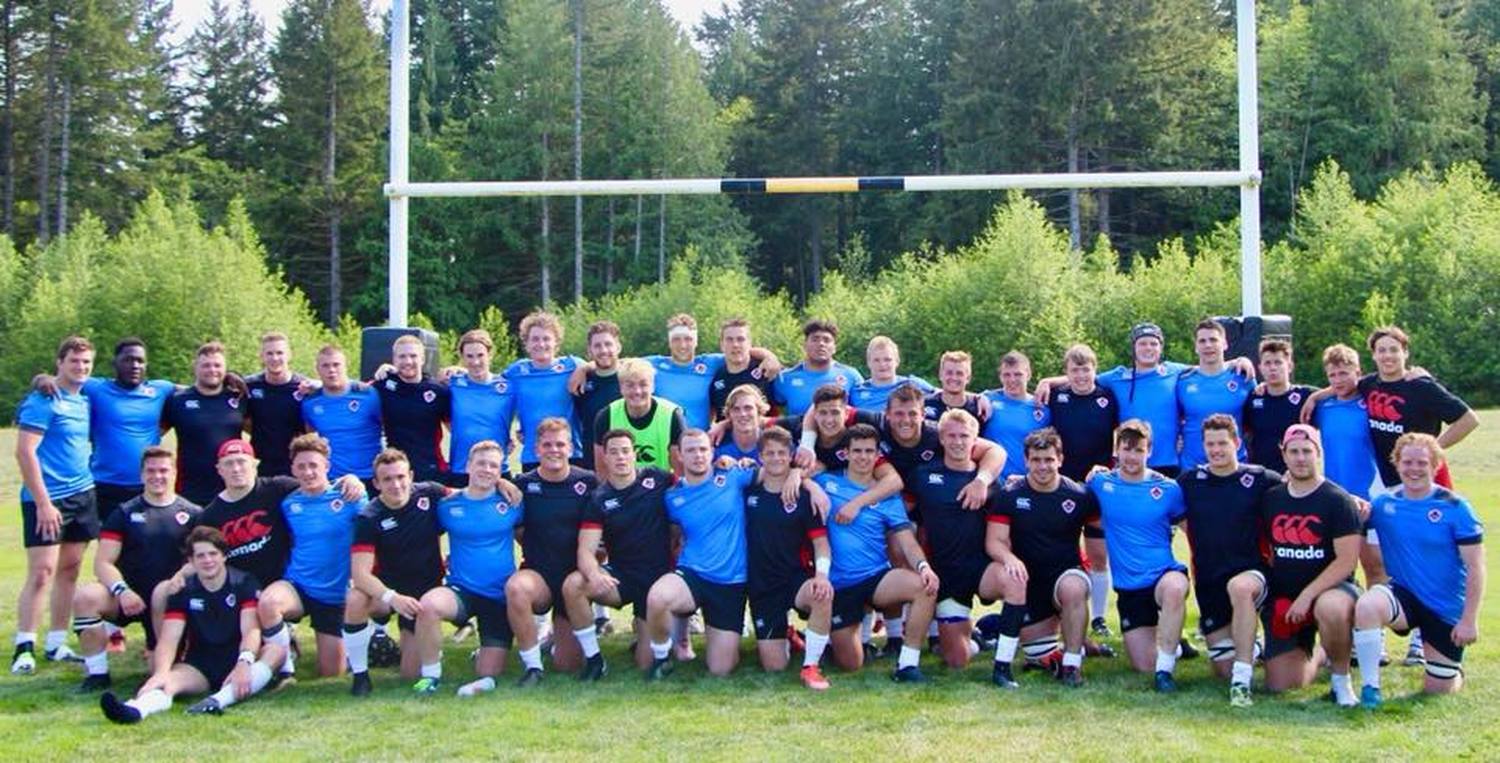 WILLIAMS NAMES ROSTER TO FACE USA AT TEXAS A&M
Dr. Pat Parfrey
Rugby 15s U20 Men
HOUSTON, TEXAS (JUNE 11, 2018) –The Canada Under-20 Team to play the first of two games against USA Under-20 has been announced by Jeff Williams, Head Coach.
"Fortunately, there has been strong competition for places. Furthermore, we decided to go with six forwards and two backs on the bench, in view of the high heat and humidity in Houston," commented Williams.  
 
Kickoff is scheduled for 7pm local time (8pm ET/5pm PT). 
There will unfortunately not be a Live Stream available to watch the game online. Rugby Canada will be providing updates on its Twitter account (www.twitter.com/RugbyCanada) and will post the footage online immediately afterwards. 
 
Canada Under-20 Roster to face USA on Tuesday:
 
1. Gavin Kratz – UVIC Vikes (Victoria, BC)
2. Jack McRogers – McMaster University (Toronto, ON)
3. Tyler Rowland – UBC Thunderbirds (Toronto, ON)
4. Quentin James – Perpignan (Vancouver, BC)
5. Reid Davis – Bayside RFC (Surrey, BC)
6. Owain Ruttan – UBC Thunderbirds (Toronto, ON)
7. James O'Neill – Captain, UVIC Vikes (Cochrane, AB)
8. Michael Smith – UBC Thunderbirds (Vancouver, BC)
9. Will Percillier – UBC Thunderbirds (Victoria, BC)
10. Steven Commerford – Brock University (Toronto, ON)
11. Jack McCarthy – Vandals RFC (St, John's, NL)
12. Kevin Vertkas – UBC Thunderbirds (Toronto, ON)
13. Seth Purdey – UCal at Berkeley (Shawnigan Lake, BC)
14. Elias Ergas – UBC Thunderbirds (Vancouver, BC)
15. Brennig Prevost – UVIC Vikes (Victoria, BC)
16. Tyler Wong – UVIC Vikes (Vancouver, BC)
17. Emerson Prior – Trent University (Toronto, ON)
18. Stephen Mallard – Swiler's RFC (St. John's, NL)
19. Ben Newhook – Vandals RFC (St, John's, NL)
20. Jackson Matthews – UVIC Vikes (Montreal, QC)
21. Peter Ingoldsby – Exmouth RFC (England)
22. Brock Gallagher – James Bay AA (Edmonton, AB)
23. Mostyn Findley – UVIC Vikes (Regina, SK)