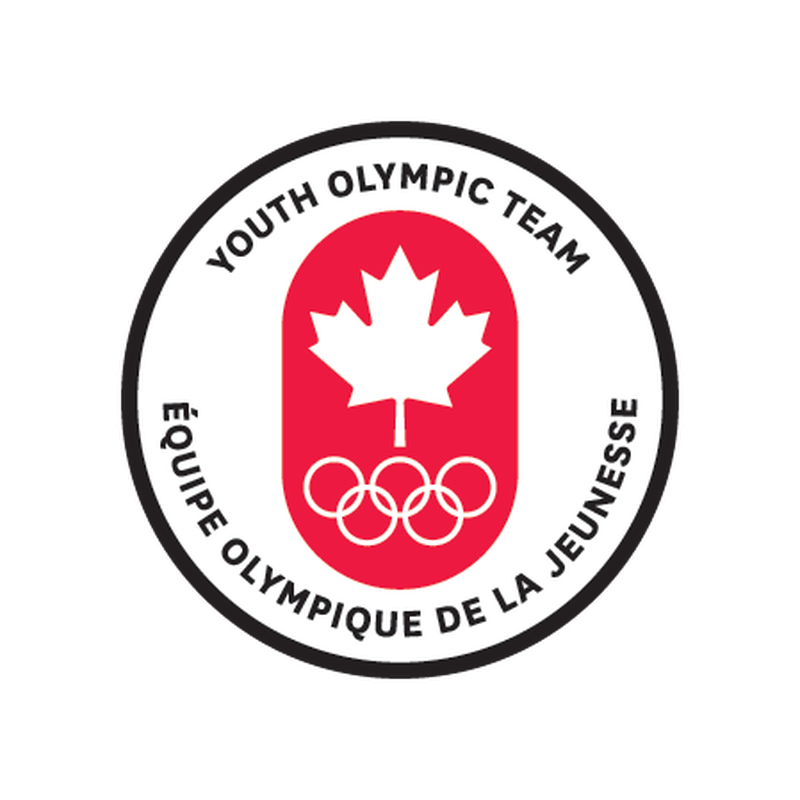 Youth Olympic Games Roster Announced
Bryan Kelly
Rugby 7s Senior Women
LANGFORD, BC (August 29, 2018) –Rugby Canada, in partnership with the Canadian Olympic Committee nominated the 12-player roster to represent Team Canada at the 2018 Youth Olympic Games in Buenos Aires, Argentina October 13-15.
Canada qualified for the tournament through winning the North American and Caribbean Rugby Association competition in Las Vegas in March, defeating USA in the gold-medal final at Sam Boyd Stadium.
 
"Many of the selected athletes have international experience, playing at Youth Commonwealth Games, Youth Olympic Games qualifiers and Under-18 National Team for 15s in the past for Canada," said Team Canada head coach Sandro Fiorino.
 
In Buenos Aires, Canada will face Japan, France, New Zealand, Tunisia and Columbia in the round-robin stages. Following those five matches the six countries will be re-seeded based on results to decide the final round with medal opportunities on the line.
 
"With limited time together on the ground, the team will focus as one on getting better each game and building some momentum. If all goes to plan the team will aim to get to a podium opportunity," added Fiorino.
 
In Beijing, China in 2014, at Rugby Sevens' inaugural appearance in the competition, Canada won a historic silver-medal with a loss to Australia in the Gold Medal final at the Youth Olympic Sports Park in Nanjing.
 
"YOG is a pathway event, that will expose this group to future opportunities on the World Rugby Women's Sevens Series, Pan-American Games, Commonwealth Games and the Olympic Games," said Fiorino. "Anytime, you can have young athletes in a multisport event, the experiences are invaluable. Being in the village, with all the other athletes from around the world gives them a taste of what is possible."
 
Three members of Canada's 2014 silver-medal winning team – Hannah Darling, Charity Williams and Pam Buisa – have all represented Canada on the World Series, while Darling and Williams also won bronze medals at the 2016 Olympic Games in Rio de Janeiro.
 
The 12 athletes and staff are set to depart Toronto on October 3rd, arriving October 4thahead of the Opening Ceremony with the rest of Team Canada on October 6th. Similar to the Summer Olympics, the youth tournament will also see competition split over three two-match game days October 13-15.
 
Rugby Canada Director of Rugby Sevens, Meaghan Howat:
 
"I am happy for all the athletes to have the opportunity to attend a Youth Olympic Games and especially knowing the work each athlete and the coaching staff has put in to prepare for the event. Whether training out in Langford with the senior program and Belmont Academy or the Sevens Academy in Ontario they have all put a lot of work in over the past year and through qualification in Las Vegas. To know that many of these athletes will continue to pursue rugby and represent our senior programs is truly very exciting."
 
Chairman of the Rugby Canada Board, Tim Powers:
 
"On behalf of the Rugby Canada Board of Directors, I'd like to congratulate the athletes selected to represent Canada in October at the Youth Olympic Games. Enjoy the once in a lifetime opportunity and know that the entire country is behind you!"
 
Rugby Canada Chief Executive Officer, Allen Vansen:
 
"As we've seen from the Olympic Games in 2016, Pan-American Games in 2015 and the Commonwealth Games in 2018, multi-sport games are an exciting opportunity to showcase the excitement, success and recent growth of Rugby Sevens in Canada. I'd like to wish the 12 athletes & staff selected all the best in Buenos Aires!"
 
Canada roster for 2018 Youth Olympic Games:
 
Delaney Aikens – Rogues Rugby Club (Hearne, SK)
Taylor Black - Oakville Crusaders (Oakville, ON)
Kendra Cousineau - Niagara Wasps (Port Colborne, ON)
Hunter Czeppel – ARFC (Abbotsford, BC) 
Olivia De Couvreur - Ottawa Irish (Ottawa, ON)
Brooklynn Feasby - Oshawa Vikings (Port Perry, ON)
Lizzie Gibson – Oakville Crusaders (Caledon, ON) 
Madison Grant - Cornwall Claymores (Cornwall, ON)
Carmen Izyk - Foothills Lions RC (High River, AB)
Aleisha Lewis - Guelph Redcoats (Guelph, ON)
Maggie Mackinnon – Unattached (Sooke, BC)
Keyara Wardley - Okotoks Lions (Vulcan, AB)
 
Non-Travelling Reserves:
 
Bethany Cudmore
Bridget Peros
Kally King
Brogan Mior
Piper Logan 
Maggie Banks 
 
Important Dates:
 
October 3 – Canada depart for Argentina
October 6 – Opening Ceremony
October 13 – Day 1 of competition
October 14 – Day 2 of competition
October 15 – Day 3 of competition
October 18 – Closing Ceremony
 
-30-


Le Canada s'est qualifié pour cet événement en remportant le tournoi de l'Association de rugby de l'Amérique du Nord et des Caraïbes (NACRA) au mois de mars, grâce à une victoire sur les États-Unis en finale au stade Sam Boyd de Las Vegas. « Plusieurs des athlètes retenues possèdent une expérience internationale, ayant participé aux Jeux du Commonwealth de la jeunesse, aux qualifications pour les Jeux olympiques de la jeunesse et au sein des équipes nationales U15 et U18 du Canada dans le passé », souligne Sandro Fiorino, entraîneur-chef du Canada. À Buenos Aires, le Canada affrontera le Japon, la France, la Nouvelle-Zélande, la Tunisie et la Colombie dans le tournoi à la ronde. Après ces cinq matchs, les six pays seront classés selon les résultats avec la possibilité de jouer pour une médaille en ronde finale. « Avec le peu de temps ensemble sur place, l'équipe se concentrera sur l'amélioration collective de match en match pour bâtir un rythme. Si tout va comme prévu, l'équipe compte jouer pour une médaille », a ajouté Fiorino. À Beijing en Chine en 2014, à l'occasion de la première présence du rugby à sept au programme olympique de la jeunesse, le Canada a remporté une médaille d'argent historique, s'inclinant en finale contre l'Australie au Parc sportif olympique de la jeunesse de Nanjing. « Les JOJ sont un événement d'entrée qui exposera ce groupe à de futures possibilités au sein de la Série de R7 de World Rugby, aux Jeux panaméricains, aux Jeux du Commonwealth et aux Jeux olympiques », raconte Fiorino. « Chaque fois que vous avez de jeunes athlètes dans des jeux multisports, l'expérience n'a pas de prix. Se retrouver dans le village avec tous les autres athlètes de partout dans le monde donne un avant-goût de ce qui est possible. »
Trois membres de l'équipe canadienne médaillée d'argent aux Jeux de 2014, soit Hannah Darling, Charity Williams et Pam Buisa ont depuis représenté le Canada sur le circuit de la Série mondiale, tandis que Darling et Williams ont aussi remporté une médaille de bronze aux Jeux olympiques de 2016 à Rio de Janeiro. Les 12 athlètes et membres du personnel sont prêts à partir de Toronto le 3 octobre, pour arriver le 5 octobre avant la cérémonie d'ouverture avec le reste d'Équipe Canada le 6 octobre. Comme aux Jeux olympiques d'été, le tournoi de Buenos Aires sera divisé en trois jours de deux matchs, du 13 au 15 octobre.
Meaghan Howat, directrice du R7 à Rugby Canada « Je suis heureuse pour toutes les joueuses qui ont l'occasion de participer aux Jeux olympiques de la jeunesse, sachant particulièrement le travail que chaque athlète et membre du personnel d'entraîneurs a investi pour se préparer pour cette compétition. Que ce soit à l'entraînement à Langford avec le programme senior et à l'Académie Belmont ou à l'Académie de R7 en Ontario, elles ont toutes travaillé au cours de la dernière année et à l'occasion des qualifications à Las Vegas. Savoir que plusieurs de ces athlètes poursuivront leur parcours et représenteront notre pays dans les rangs seniors en fait une expérience palpitante. » Tim Powers, président du Conseil de Rugby Canada « Au nom du Conseil d'administration de Rugby Canada, je désire féliciter les athlètes retenues pour représenter le Canada en octobre aux Jeux olympiques de la jeunesse. Profitez de cette expérience unique et sachez que le pays au complet est derrière vous! » Allen Vansen, chef de la direction de Rugby Canada « Comme nous l'avons vu aux Jeux olympiques de 2016 et aux Jeux panaméricains de 2015 ainsi qu'aux Jeux du Commonwealth en 2018, les jeux multisports sont une occasion palpitante de mettre en vitrine l'enthousiasme, le succès et la récente croissance de R7 au Canada. Je désire souhaiter aux 12 athlètes et au personnel retenu la meilleure des chances à Buenos Aires! »
Formation canadienne pour les Jeux olympiques de la jeunesse de 2018
Delaney Aikens – Rogues RC (Hearne, SK)
Taylor Black – Crusaders d'Oakville (Oakville, ON)
Kendra Cousineau – Wasps de Niagara (Port Colborne, ON)
Hunter Czeppel – ARFC (Abbotsford, C.-B.)
Olivia De Couvreur – Irish d'Ottawa (Ottawa, ON)
Brooklynn Feasby – Vikings d'Oshawa (Port Perry, ON)
Lizzie Gibson – Crusaders d'Oakville (Caledon, ON)
Madison Grant – Claymores de Cornwall (Cornwall, ON)
Carmen Izyk - Foothills Lions RC (High River, AB)
Aleisha Lewis – Red Coasts de Guelph (Guelph, ON)
Maggie Mackinnon – sans club (Sooke, C.-B.)
Keyara Wardley – Lions d'Okotoks (Vulcan, AB)

Réservistes qui ne feront pas le voyage
Bethany Cudmore Bridget Peros Kally King Brogan Mior Piper Logan Maggie Banks
Dates importantes 3 octobre – Départ du Canada pour l'Argentine 6 octobre – Cérémonie d'ouverture 13 octobre – 1er jour de compétition 14 octobre – 2e jour de compétition 15 octobre – 3e jour de compétition 18 octobre – Cérémonie de clôture