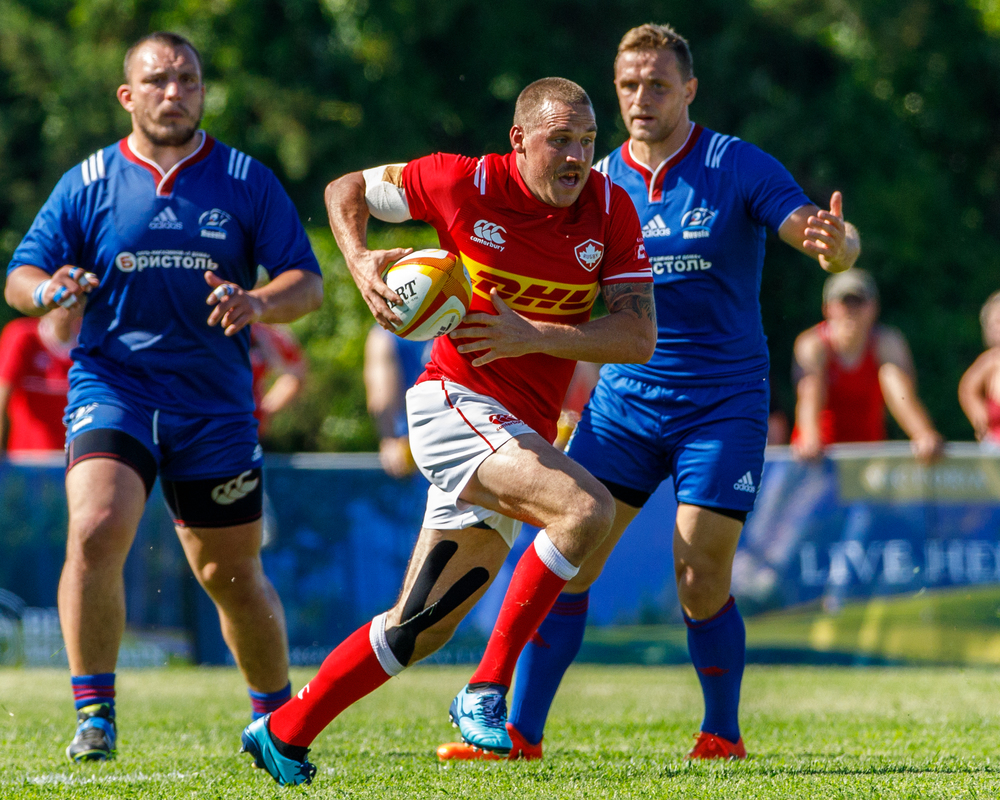 TSN to broadcast all of Canada's RWC 2019 Repechage Matches
TORONTO (November 8, 2018) – TSN is on the field as Canada's national men's rugby team makes a run for the 2019 RUGBY WORLD CUP taking place in Japan. Featuring four teams looking to secure their World Cup berth, Canada's Sports Leader delivers exclusive live coverage of all three Canadian matches from the 2019 RUGBY WORLD CUP QUALIFIERS – REPECHAGE in Marseille, France.
Coverage begins with Canada vs. Kenya on Sunday, Nov. 11 at 7 a.m. ET on TSN1 and TSN3. Qualifier coverage continues live Saturday, Nov. 17 at 10 a.m. ET on TSN1 and TSN3 with Canada vs. Germany, and concludes on Friday, Nov. 23 at 3 p.m. ET on TSN1 and TSN4 as team Canada faces Hong Kong.
All three matches are also available for TSN and TSN Direct subscribers on TSN.caand the TSN app.
TSN's Kelcey Brade hosts the network's coverage from the TSN studio alongside Brian Spanton, a former member of Canada's men's rugby team, who delivers in-depth analysis on the tournament.
With Canada currently standing at 23rd in world rankings, the round robin-format tournament is the team's last chance to qualify for the sport's most significant showcase. Having never missed a World Cup, all eyes will be on Canada captain Phil Mack, Lakefield, Ontario's Tyler Ardon, and Canada's all-time try-scoring leader DTH van der Merwe.