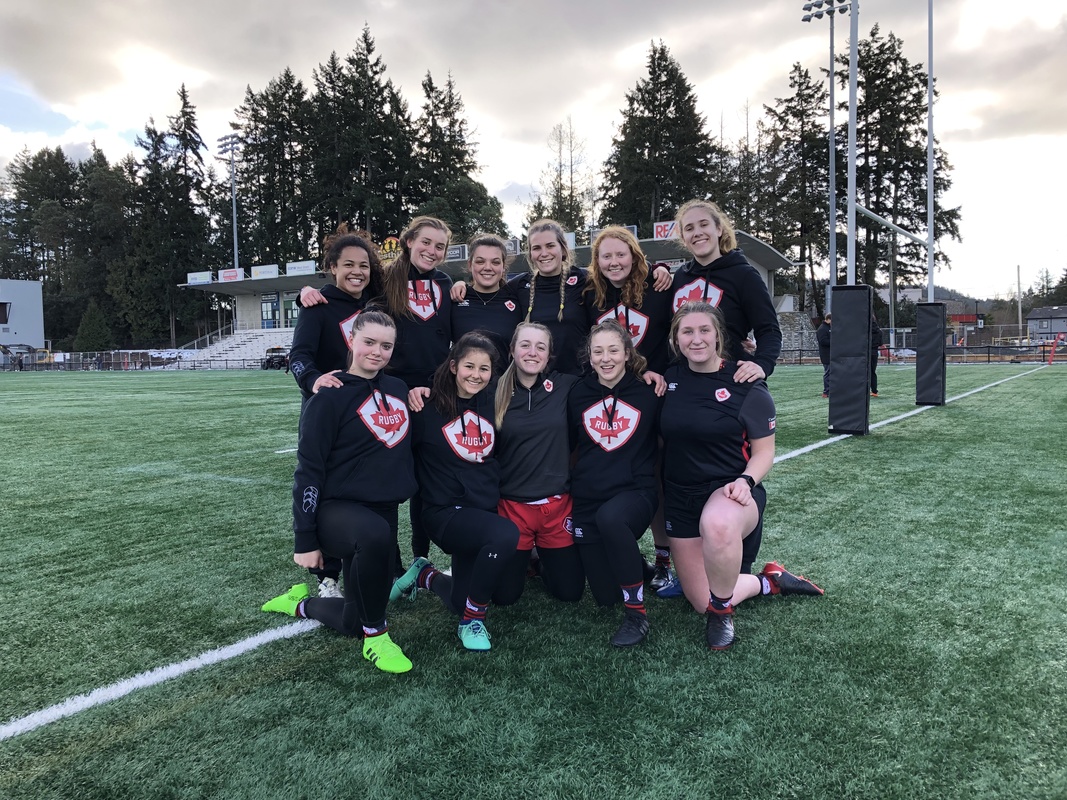 Rugby Canada Development Academy: February Update
Bernadette Larose
Rugby 7s Senior Women
The Rugby Canada Development Academy (RCDA) is a high school program focused on the development of aspiring National Women's 7's players. Here is their monthly recap for February 2019. For more information of the Rugby Canada Development Academy, click here. 
Recent News:
The RCDA team won the U18 Western Canadian Sevens Championship in Edmonton on February 17-18. The team put in some fantastic performances throughout the two days, but even more impressive was the way the entire team came together. The self-leadership amongst the team was indicative of the purpose of the RCDA – Leaders lead themselves.
Second quarterly assessment: Feb 25- March 1. The physical testing will be the single and triple broad jump, 40m sprint, Bronco, and 1RM lifts (dependent on health and competence). Review will be done of these results and rugby skills for each athlete. The purpose of this touch point is to connect and guide the Academy's path forward through the next several weeks.
Exciting news as the follow Development Academy players have signed contracts for Senior  Women's Sevens Carding:

Maggie Mackinnon
Sierra Gillis
Fancy Bermudez Chavez
Bethany Cudmore
Kendra Cousineau
Madi Grant
Upcoming Tournaments: 
March 7-9: BC Elite 7s Series stop #4/ Vancouver Rugby Fest at UBC- RCDA will be playing a game in BC Place Stadium during the Vancouver 7s event on Saturday March 9th. 
March 26th-28th: Academy's tournament at Shawnigan Lake School and Westhills Stadium  
April 21: One day Tournament vs Touring New Zealand side & BC Selects Side at Westhills Stadium
April 25-May 1: SANIX Japan Tournament
May 12-13: Langford 7s
Player Profile: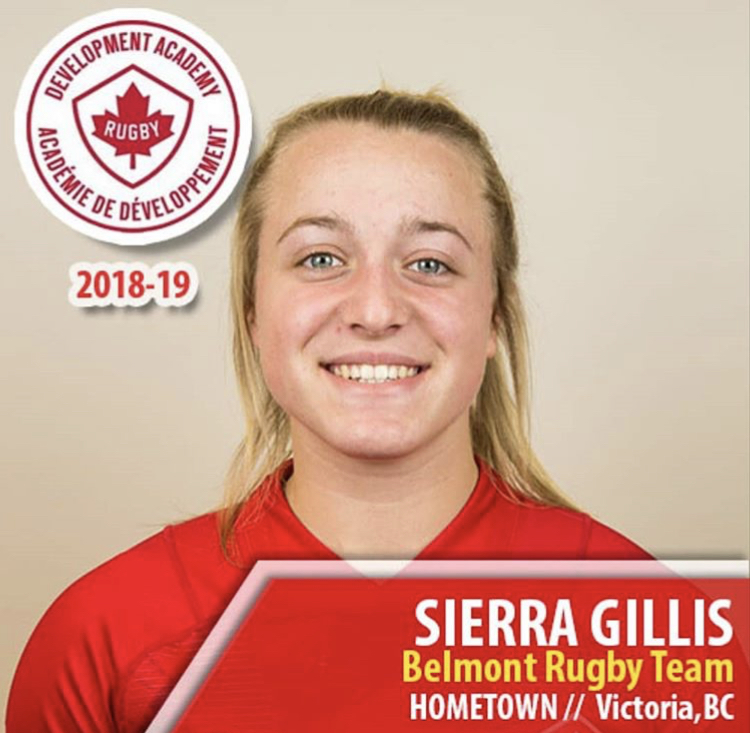 Rugby career highlights: playing in France with the Maple Leafs. It was a great experience and I got to play with lots of players that I look up to.
Athletes she looks up to: the player I look up to is Sara Kaljuvee because she has amazing drive and she is a really strong player who is really inspiring to me. I was so excited I got to play with her in France and she is very supportive to all her teammates.
Position: My main position in high school rugby would be prop but I also play scrum half and hook.
Fun Fact: I have been playing for three years and this is my second year in the Rugby Canada Development Academy. I have never played 15's. 
Reason she loves playing rugby: I play Rugby because it is a great team sport and you really have to work as a team to make things work and you can't play as an individual. Rugby has helped me make so many new friends.
Applications: 
The application process for the program is now underway for the 2019-2020 school year. Potential athletes are encouraged to apply as soon as possible, as applications close April 15th, 2019. A breakdown of the process is as follows:
April 15th, 11:59pm PT- Application closes
April 16-30th- Application Review
May 1-15th- Interviews. Athletes can also be evaluated through their performance at regionals or provincials, references, or video highlight reel
May 15-30th- Applicants notified. All athletes will be notified, whether they are accepted into the Academy or not. If they are not selected for the program they will be given rationale for the decision. 
To apply for the Rugby Canada Development Academy, please click here.
Homestay Program:
Host Families for the Rugby Canada Development Academy are members of the Victoria rugby
community and so have greater understanding of the expectations of student athletes and the unique
requirements that are expected to facilitate their individual development.
We are always looking for homestay possibilities for future years. If you or someone you know might be interested in hosting an Academy student please direct them to the following link: https://rugbycanada-eventforms.formstack.com/forms/20192020_homestay_applicationshttps://canadasevens2018.formstack.com/forms/2019_2020_rcda_interested_homestay_applications