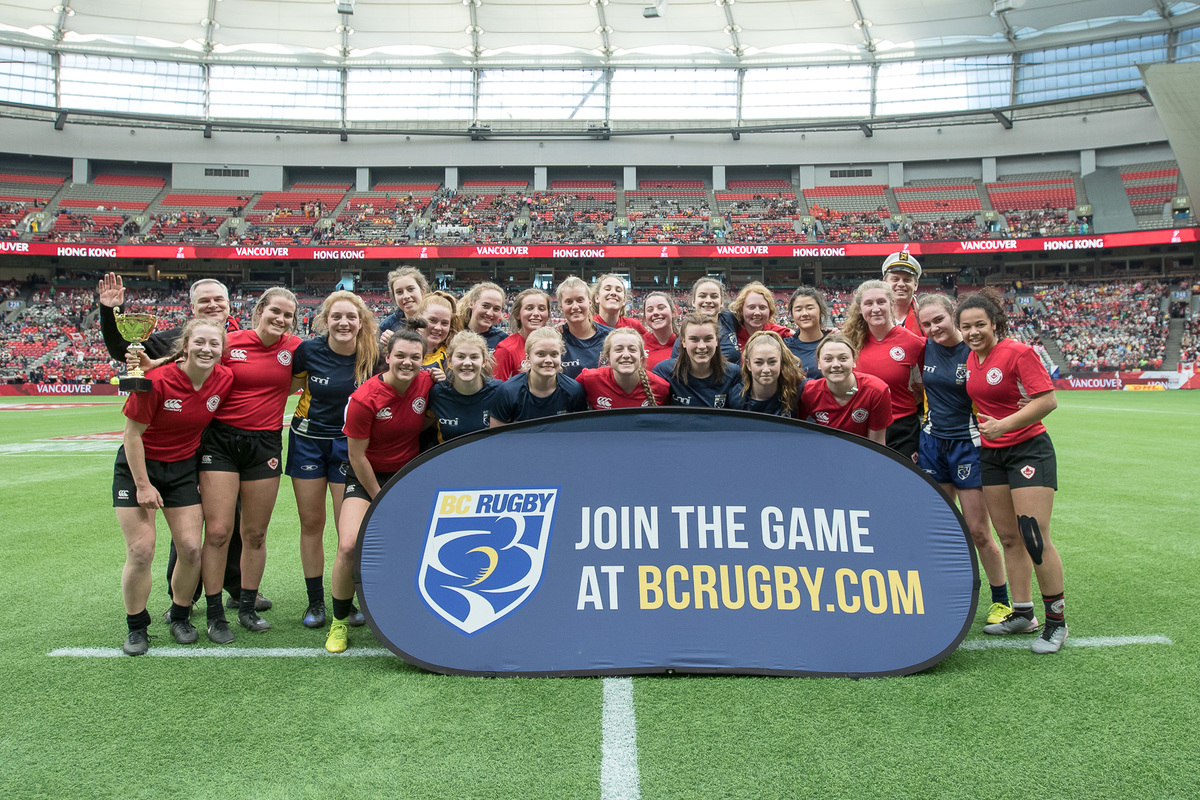 Rugby Canada Development Academy: March Update
The Rugby Canada Development Academy (RCDA) is a high school program focused on the development of aspiring National Women's 7s players. Here is their monthly recap for March 2019. For more information of the Rugby Canada Development Academy, click here. 
Recent News:
The RCDA won gold at the Vancouver Sevens Invitational on March 8th. They also competed in the U18 Champions Cup during the 2019 HSBC Canada Sevens tournament at BC Place, winning 14-0 against BC Rugby's Elite Youth Sevens Girls team.
The Academy's Next Gen 7s tournament is underway at Shawnigan Lake School and Westhills Stadium this week. The RCDA is competing against Ontario 1, Ontario 2, and British Columbia squads.
Maggie Mackinnon competed in Nice, France and Sierra Gillis in San Diego, California with the Women's Sevens Maple Leaf Development team. 
Upcoming Tournaments: 
April 21: One day Tournament vs Touring New Zealand side & BC Selects Side at Westhills Stadium
April 25-May 1: SANIX Japan Tournament
May 12-13: Langford 7s
Player Profile: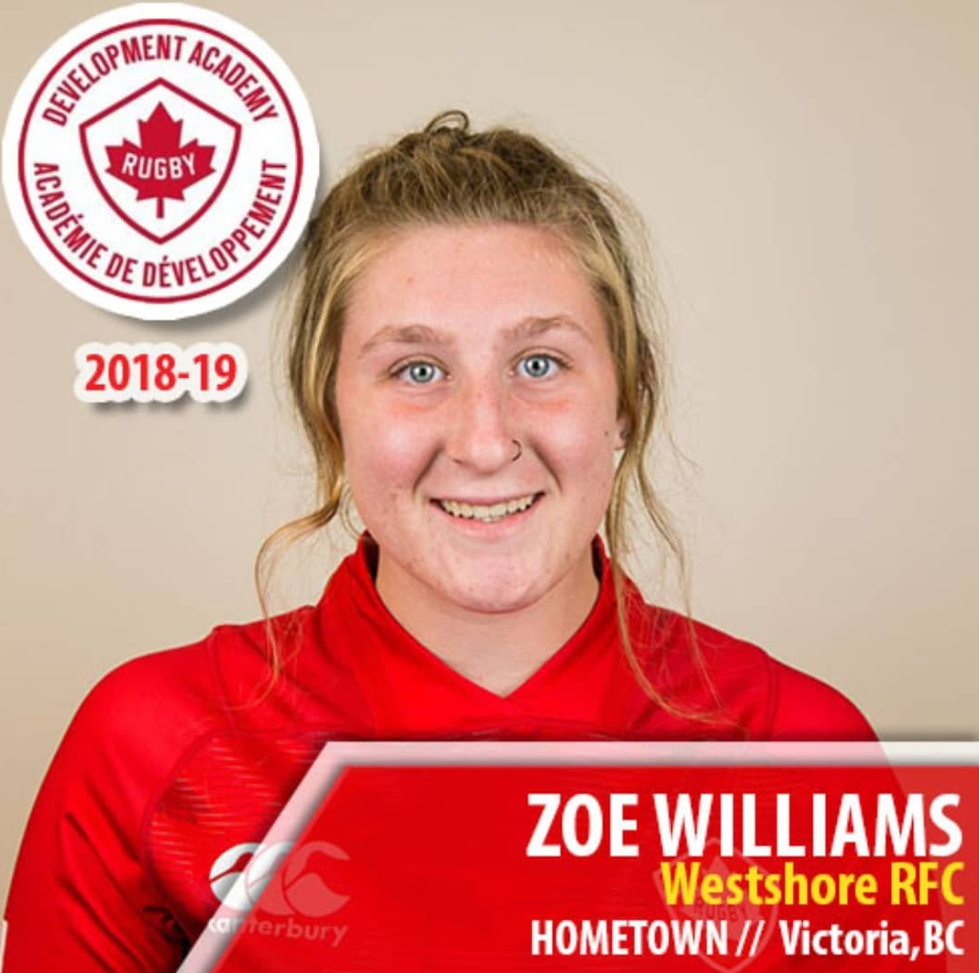 Rugby career highlights: Travelling to England with U18 BC team. I also went to Japan with the Rugby Canada Development Academy
Athletes she looks up to: Britt Benn because she plays with a lot of heart and won't back down without a fight.
Position: Prop 
Fun Fact about Zoe: I used to race BMX before playing rugby
Reason she loves playing rugby: I play rugby because it's such a close community that it's like a second family to me. When I step on to the field I get this feeling excitement and a rush of adrenaline.
Applications: 
The application process for the program is now underway for the 2019-2020 school year. Potential athletes are encouraged to apply as soon as possible, as applications close April 15th, 2019. A breakdown of the process is as follows:
April 15th, 11:59pm PT- Application closes
April 16-30th- Application Review
May 1-15th- Interviews. Athletes can also be evaluated through their performance at regionals or provincials, references, or video highlight reel
May 15-30th- Applicants notified. All athletes will be notified, whether they are accepted into the Academy or not. If they are not selected for the program they will be given rationale for the decision. 
To apply for the Rugby Canada Development Academy, please click here.
Homestay Program:
Host Families for the Rugby Canada Development Academy are members of the Victoria rugby
community and so have greater understanding of the expectations of student athletes and the unique
requirements that are expected to facilitate their individual development.
We are always looking for homestay possibilities for future years. If you or someone you know might be interested in hosting an Academy student please direct them to the following link: https://rugbycanada-eventforms.formstack.com/forms/20192020_homestay_applicationshttps://canadasevens2018.formstack.com/forms/2019_2020_rcda_interested_homestay_applications