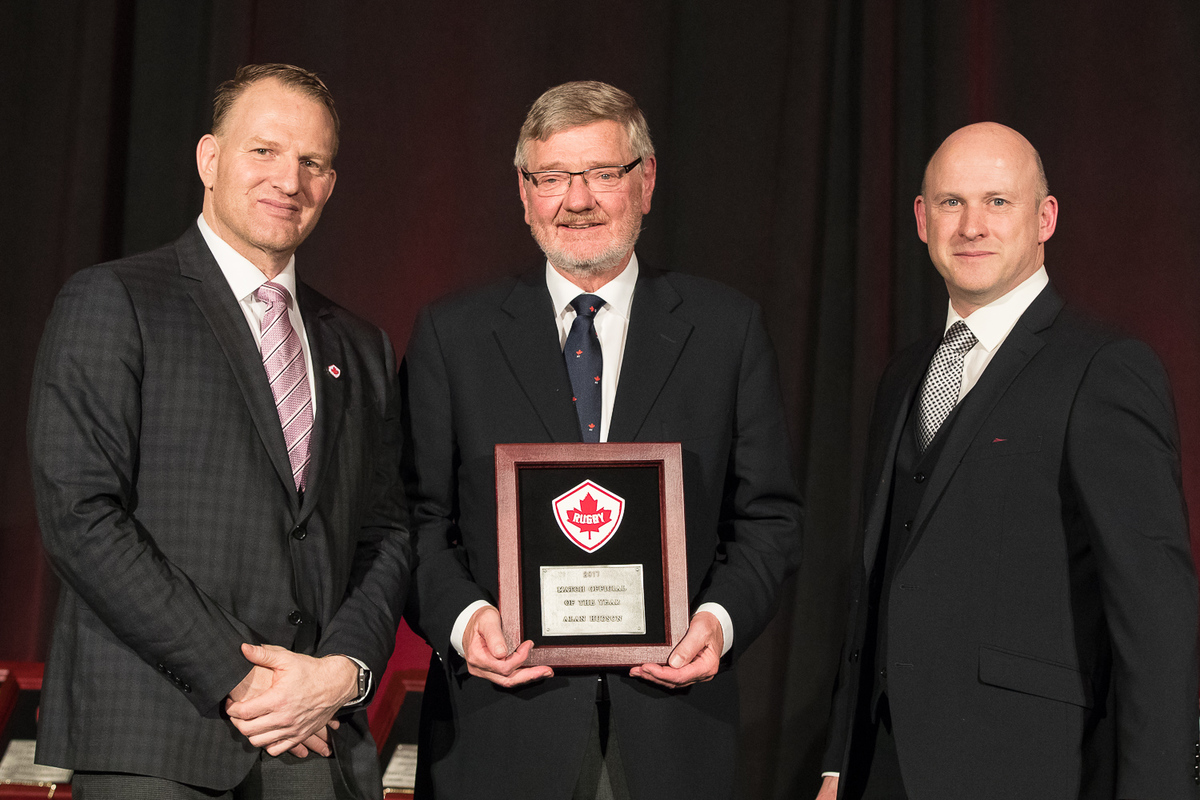 Alan Hudson named as a Judicial Chair for the Rugby World Cup 2019
Bernadette Larose
Rugby 15s Senior Men
Rugby Canada's Chief Disciplinary Officer and Vancouver-native Alan Hudson has been appointed as a Judicial Chair for the Rugby World Cup in Japan this fall.
Hudson served on the Rugby Canada National Panel of Referees from 1999 - 2005 and is currently a member of the Rugby Canada Match Officials Advisory Panel. Hudson has also served as a member of the World Rugby Judicial panel since 2008.
This will be Hudson's second Rugby World Cup, having served as a Judicial Chair in London 2015. Hudson's impressive international career has had him involved in the last 3 British and Irish Lions tours and has brought him back to his hometown roots – serving as the Judicial Chair for the Men's and Women's HSBC Canada Sevens in Vancouver and Langford from 2015/16-2019.
"I am deeply honoured to be appointed to another Rugby World Cup. This one promises to be particularly memorable as it is the first one to be held in Asia," said Hudson. "World Rugby in the last few years has emphasized alignment and consistency between the on-field match officials and the off-field disciplinary officials. We are looking forward to putting this into practice in Japan on the biggest rugby stage of all."
Rugby Canada would like to congratulate Hudson on his appointment to Rugby World Cup 2019, a highly distinguished appointment for one of Canada's most prominent judicial officials.