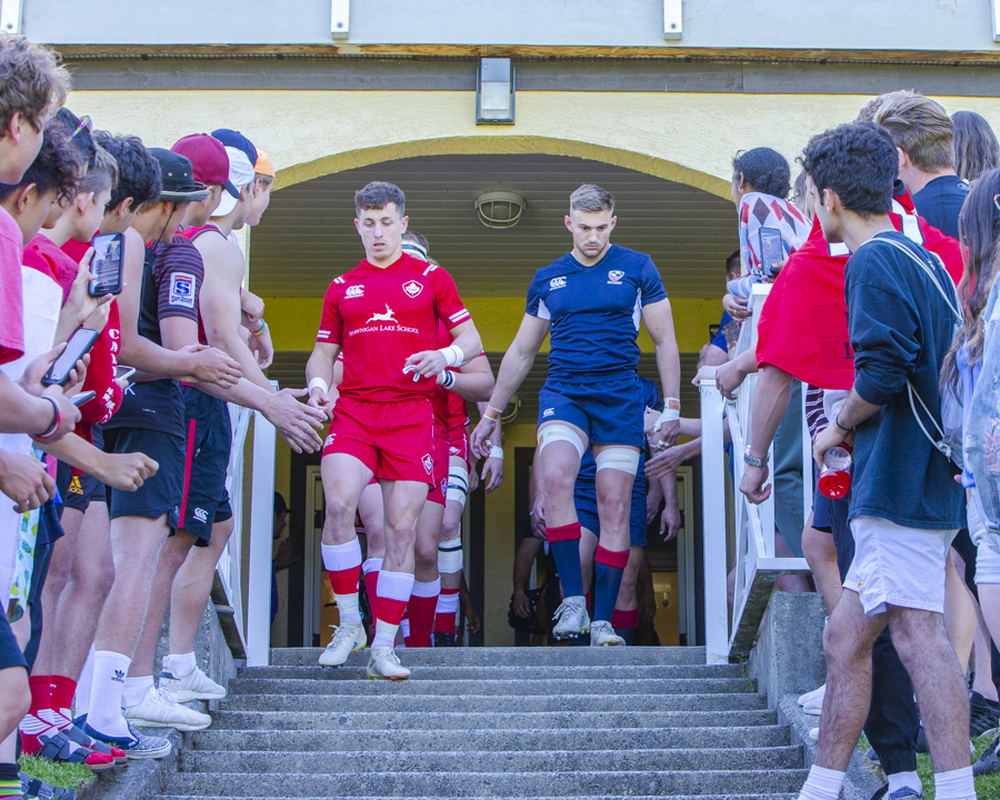 Canada announces squad for second U20 game vs USA
Contributed Article: Pat Parfrey
Rugby 15s U20 Men
The Canada U20 team shows two changes on the starting team and two on the bench for the final game of the series to determine whether Canada or USA will qualify for the 2019 World Rugby Junior Trophy in Brazil
Both Avery Oitomen (full back) and Mason Flesch (flanker) suffered mild concussions and must follow the return to play protocols which exclude them from playing. They will be replaced by Thomas Isherwood and Will Matthews. Jack Carson (scrum half) and Brandon Hebert (second row) replace JT Boehme and Hugh Goovaerts.
Canada holds an 11 point lead in the aggregate score going into game 2 having won game , 44-33 in a thrilling game last Tuesday.
Game 2 will be at Shawnigan Lake School on Saturday June 8 at 8pm ET/ 5pm PT.
"Last game featured ball in play for 50 minutes, higher than in senior internationals, and only one American scrum, reflecting skillful play from both sides," commented Head Coach Jeff Williams. "Traditionally USA are stronger in game 2 so we will have our work cut out for us to qualify for Brazil."
Canada's Roster:
1. Stefan Zuliani, Queens University, Ontario.
2. Jared Augustin, Queen's University, Ontario.
3. Tyler Rowland, UBC, Ontario
4. Frank Carson , UBC, BC.
5. Tyler Duguid, Edmonton Norwesters, Alberta
6 Quentin James. Stade Francais, BC.
7. Will Matthews, Beaconsfield, Quebec.
8. Nick Carson, UVic, BC
9. Will Percillier, Stade Francais, BC.
10 Brock Webster, Oshawa Vikings, Ontario
11 Jarvis Dashkewytch, UVIC, BC
12 Quinn Ngawati, WestShore RC, BC.
13 Gabe Casey, UVIC, Ontario
14 David Richard, Mississauga Blues, Ontario
15 Thomas Isherwood, WestShore RC, Alberta
16 Mike McCarthy, Swilers RFC, Newfoundland.
17 Josh Tweed, UBC, BC.
18 Guerschom Mukendi, Stoney Creek RC, Ontario
19 Reid Davis, James Bay AA, BC
20 Siaki Vikilani, Burnaby, BC
21 Jack Carson, Castaway Wanderers, BC
22 James Biss, Saracens, England
23 Antoine de la Fontaine, Sherbrooke, Quebec
24 David Carson, UBC, BC
25 Brandon Hebert, Ste Anne de Bellvue RC, Quebec
26 Austin Pinnell, Norwesters, Alberta
Canada U-20 vs. USA U-20
June 8 – Shawnigan Lake School
Kick-off: 8pm ET/5pm PT
Live stream: www.facebook.com/RugbyCanada/