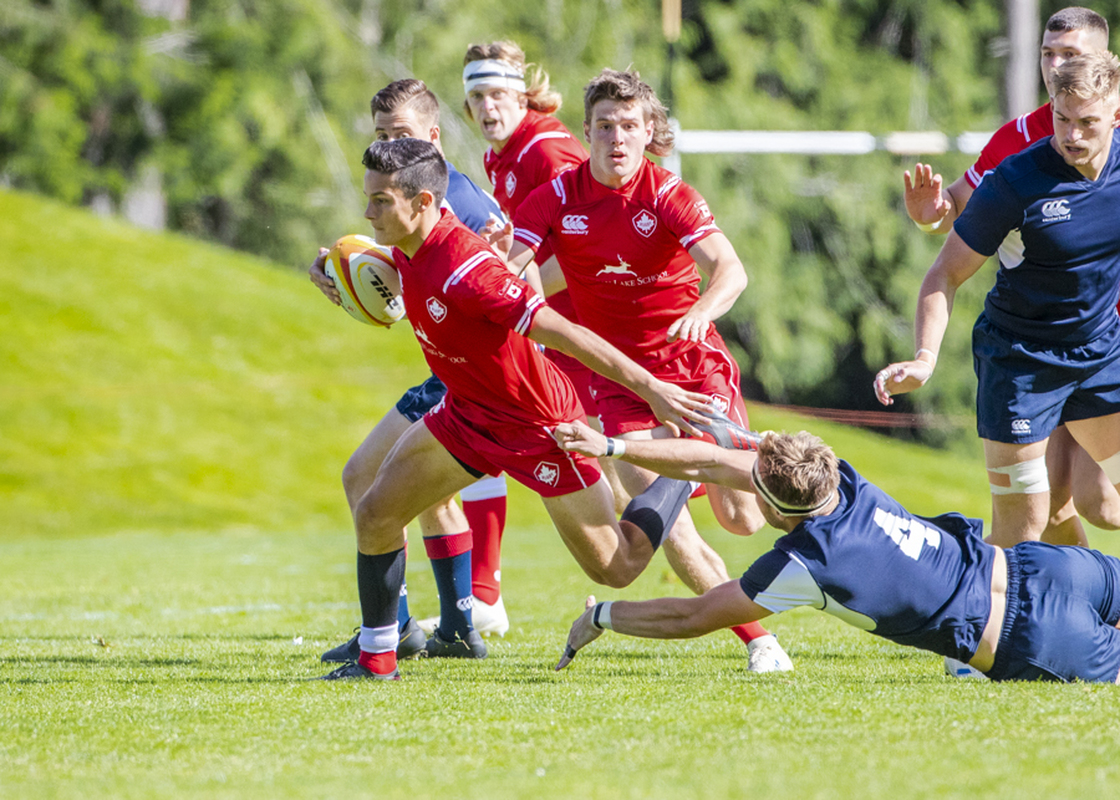 Canada Men's U20 long list named
Contributed Article: Pat Parfrey
Rugby 15s U20 Men
Head Coach Jeff Williams has announced his 30-man squad to attend ahead of the World Rugby U20 Trophy in Brazil. A travelling squad of 26 will be announced after a preparation game on June 29th, 2019. 
"We were happy with the improvement in our team during the 2 game qualifiers against the USA," said Williams. "We anticipate further improvement as we spend more time together and hope to have a higher standard of play at the World Trophy this year than last year"
The World Rugby U20 Trophy will take place this July in São Jose Dos Campos, Brazil.
Canada's Long List:
Ali Bulman, Guildfordians, Dorking, England
Antoine de la Fontaine, Sherbrooke Abenakis, QC
Austin Pinnell, Edmonton Nor'westers, Alberta
Avery Oiteman, Toronto Arrows, ON
Brandon Hebert, St Anne de Bellevue, Quebec
Brock Webster, Oshawa Vikings, Ontario
Campbell Clarke, Swilers RFC, NL
David Carson, UBC, BC
David Richard, Mississauga Blues, ON
Frank Carson, UBC, BC
Gabriel Casey, University of Victoria, ON
Guerschom Mukendi, Stoney Creek RFC, Ontario
Jack Carson, Castaway Wanderers, BC
Jared Augustin, Queen's University, Ontario.
Jarvis Dashkewytch, University of Victoria, BC
Josh Tweed, UBC, BC
Lachlan Kratz, University of Victoria, BC
Mason Flesch, James Bay AA, Ontario
Mike McCarthy, Swilers RFC, Newfoundland.
Nick Carson, University of Victoria, BC
Quentin James, Stade Francais, BC
Quinn Ngawati, Westshore RFC, BC
Reid Davis, James Bay AA, BC
Siaki Vikalani, Burnaby, BC
Stefan Zuliani, Queens University, Ontario.
Thomas Isherwood, Westshore RFC, Alberta
Tyler Duguid, Edmonton Nor'westers, Alberta
Tyler Rowland, UBC, Ontario
Will Matthews, Beaconsfield RC, Quebec
Will Percillier, Stade Francais, BC
Canada's Schedule (Broadcast TBC):
July 9
Canada vs Tonga
11am ET/ 8am PT

July 13
Canada vs Portugal 
4pm ET/ 1pm PT

July 17
Canada vs Hong Kong
11am ET/ 8am PT
July 21
U20 Trophy Finals
TBD