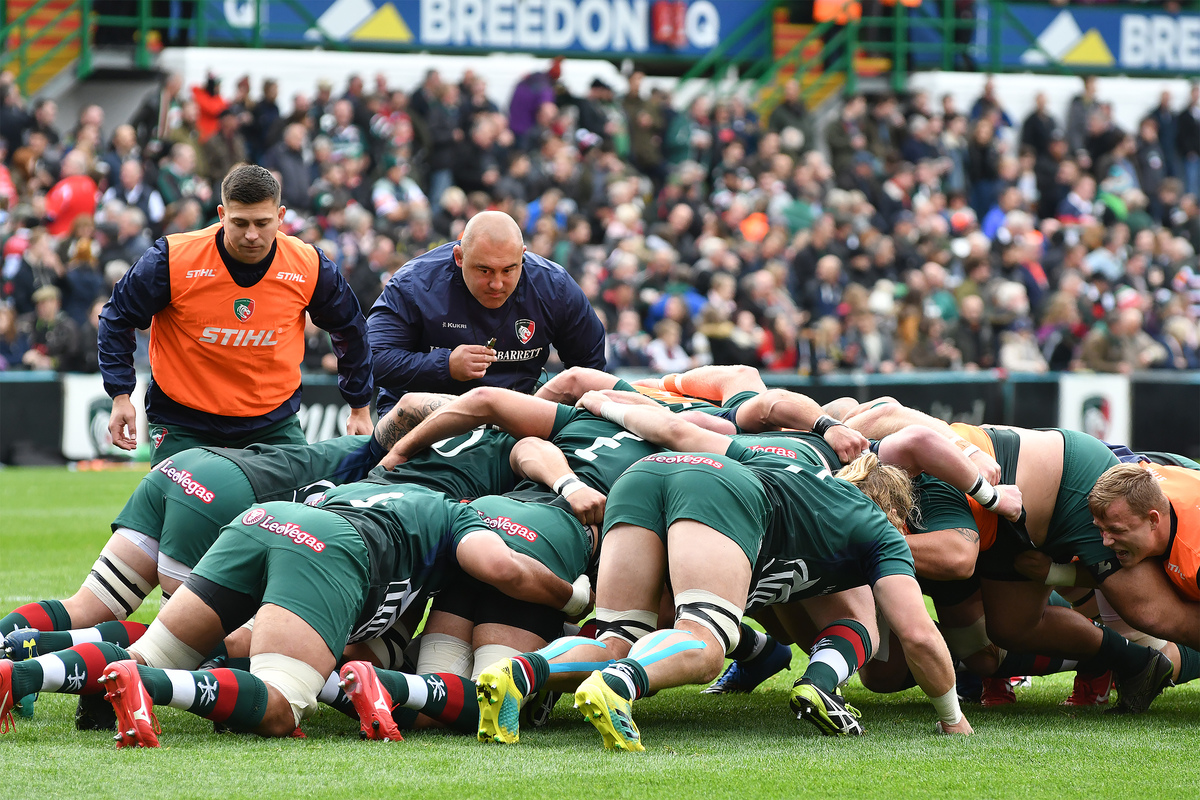 Leicester Tigers Scrum Coach to Join Canada's Rugby World Cup Staff
LANGFORD, BC (July 11, 2019) - Head Coach Kingsley Jones has added Leicester Tigers scrum coach Boris Stankovich to his coaching staff for the Pacific Nations Cup and Rugby World Cup in Japan.
Stankovich boasts an impressive rugby career, playing for SC Albi in France and then the Leicester Tigers for seven years before joining their coaching staff in 2017.
"He's an excellent guy and will be a great support for myself and the team. We're really pleased that Leicester have afforded him this opportunity to work with us." said Jones. "It's great for Canada, great for the likes of Ray Barkwill (currently supporting the U18 & U20 programs) who will be learning from him. We need to develop our own coaches as well but bringing guys like Boris in is great for our players as well as our recently retired players hoping to get into coaching and learn as much as they can." 
Stankovich will work with Canada through the Pacific Nations Cup, joining the team next week in Langford, BC at the start of Canada's training camp. Afterwards he'll return to Leicester and then rejoin the team for their World Cup warm-up match against USA in Vancouver on September 7th through until the end of the Rugby World Cup.
"I think the set piece can be an area of strength for us going into the Pacific Nations Cup and then World Cup. Boris's experience will help us get every bit out of it," added Jones
Speaking about the appointment to Canada's coaching staff, Stankovich said: "It is such an honour and privilege to have been asked by head coach Kingsley Jones along with the Canada Rugby Union to be a part of their coaching team for the 2019 Pacific Nations and World Cup."
Canada will begin their Pacific Nations Cup campaign against USA on July 27th before facing Fiji on August 2nd and Tonga on August 8th.
-------
Don't miss your chance to see Canada's World Cup team compete on home soil in their two warm-up matches against Leinster in Hamilton on August 24th and USA in Vancouver on September 7th. To purchase your now, CLICK HERE.
Canada's Pacific Nations Cup Schedule:
Canada vs. USA
July 27
Infinity Park – Glendale, Colorado
Kick-off: 8pm ET/ 5pm PT
Broadcast: TBC
Canada vs. Fiji
August 2
ANZ Stadium – Suva, Fiji
Kick-off: 1:15am ET(Aug 3)/ 10:15pm PT
Broadcast: TBC
Canada vs. Tonga
August 8
Churchill Park – Lautoka, Fiji
Kick-off: 11pm ET /8pm PT
Broadcast: TBC