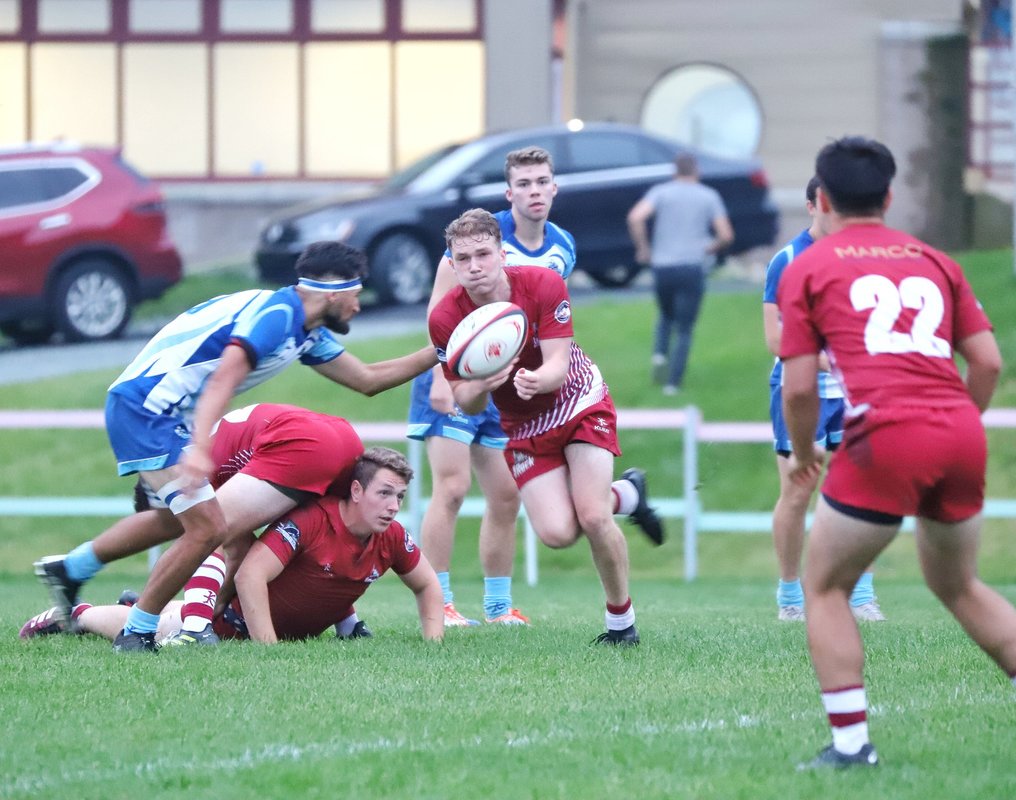 U19 Canadian Rugby Championship Day 2 Recap
Liam Warren- NL Rugby
Rugby 15s U19 Men
Newfoundland and Labrador Rugby are pleased to announce the results from Day 2 of the Under-19 Canadian Rugby Championship that is taking place at Swilers Rugby Complex in St. John's, NL. 
The opening game of the day saw the Ontario Blues once again dominate as they took on the Prairie Blizzards. The final score was 59-0 for the Ontario Blues.
The Atlantic Rock took on Quebec in the second match of the day. This game saw the home team Rock take the win with a final score of 38-21.
Tried for the Atlantic Rock were scored by Josh Blanks, Hudson Barnaby (2), Seif Sanard, and Ryan Goodyear. Alex Hickman and Laurie Baldwin each had two conversions. 
Day 3 of the tournament sees Quebec & the Prairie Blizzards go head to head at 5:30PM NL time in the bronze medal match. The Atlantic Rock then take on the Ontario Blues at 6:50PM NL time in round robin action. The Atlantic Rock and the Ontario Blues will play in the national championship game this coming Saturday at 3PM at the Swilers Rugby Complex, a release is to come shortly on this.
For all updates, recaps, and more go to http://www.u19crc.nlrugby.ca/. Updates and scores will also be available on NL Rugby's social channels.
Fans can stream every match live on http://webcast.3sixty.live/Player/Player/229