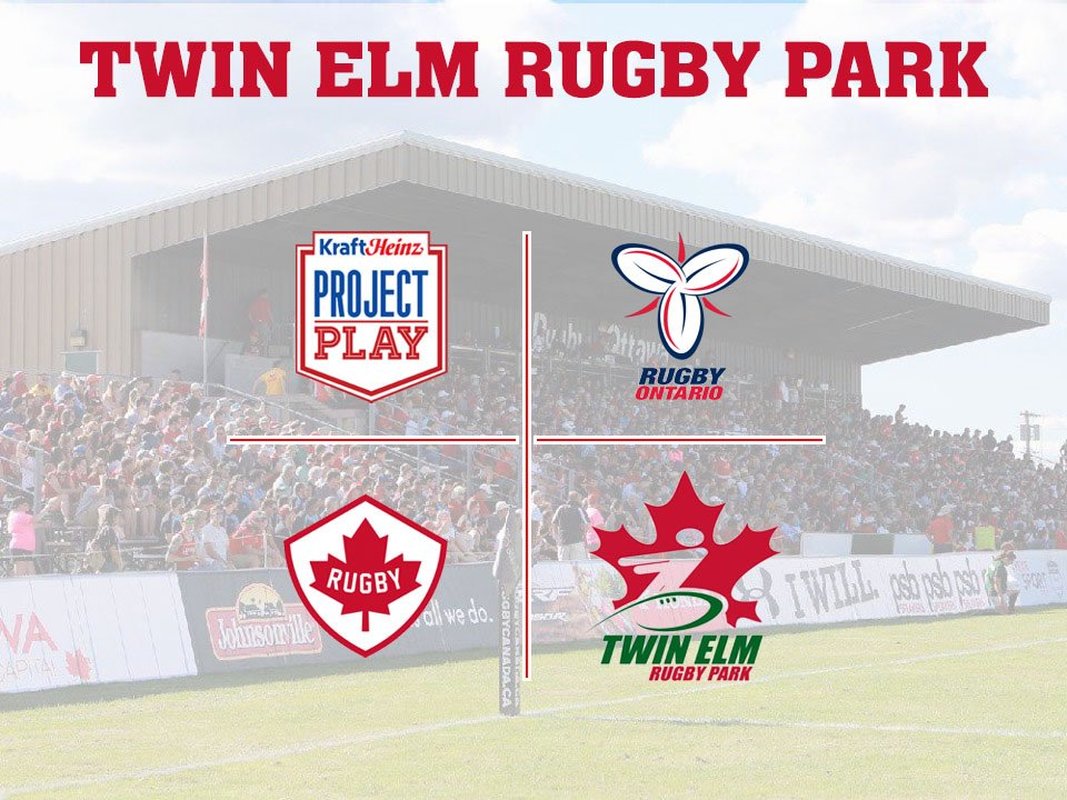 Help support Twin Elm Rugby Park in the Kraft Heinz Project Play contest
Contributed Article: Dalton Finkbeiner
Fundraising
Rugby Ontario and Rugby Canada are pleased to support Twin Elm Rugby Park in the Kraft Heinz Project Play contest! The multi-field rugby facility has been entered in a competition to win $250,000 dollars towards upgrades to the grounds.
Twin Elm Rugby Park, located in Ottawa, is a major part of the rugby community in Canada. The grounds are owned jointly by the Bytown Blues, the Ottawa Beavers/Banshees, the Ottawa Osprey and the Ottawa Irish Rugby Football clubs. Over the years, clubs such as the Ottawa Senators, Ottawa Scottish, Lynnwood and the Barrhaven Rugby Clubs have had Associate Membership status at Twin Elm. 
"Ottawa has a thriving rugby community and the Kraft Heinz Project Play Grant would provide Twin Elm with upgrades that will assist them in growing the development and experience of our game" said Kathleen McGinn, Chair of the Rugby Ontario Board of Directors.
"The Twin Elm Rugby Park has been an incredible home for hundreds of age grade, club, and national team rugby players over the years," said Allen Vansen, Rugby Canada CEO. "From historical test matches to development programs—Twin Elm has had a deep impact on the rugby community and is a space for everyone to grow and enjoy the game."  
If the facility were to win the funding, Twin Elm Rugby Park Board Members will put the money towards upgrading the roof, improving and expanding the bathrooms and installing a new irrigation system and electrical system. These upgrades are vital and would allow Twin Elm Rugby Park to continue to provide Eastern Ontario Rugby players of all ages with a top tier rugby facility to practice and play the sport they love. 
"Personally, I just love playing rugby there," said Tim Powers, Rugby Canada Chairman of the Board. "Twin Elm Rugby Park has a deep connection with the sport in Canada and continues to be a place for the community to gather and celebrate from the club level all the way up to our national teams. The impact of Twin Elm on the development of rugby is evident and its revitalization will ensure that it continues for generations to come."
Currently, the contest is in the "nominate and rally" phase, which concludes on September 22nd. During this time, Twin Elm Rugby Park can strengthen their application by earning "rallying points.". The final rally point count is worth 20% of the facility's total score. On September 23rd, the judging period will begin, with the Top 4 facilities moving on to the final round. The Top 4 facilities will be announced on October 12th. 
For a full view of the rally point scoring and to learn more about the Kraft Heinz Project Play contest, click here. To submit a nomination story about Twin Elm Rugby Park, click here.