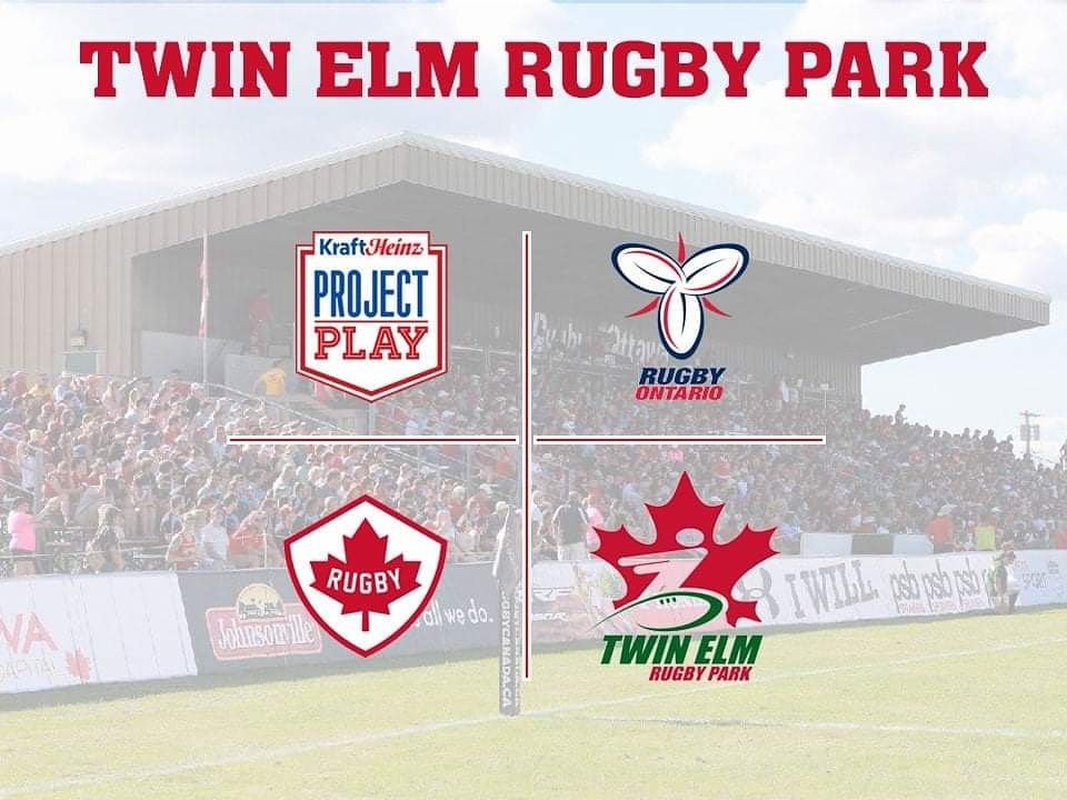 Vote for Twin Elm Rugby Park for the Kraft Heinz Project Play 2019
(OTTAWA, ON) -  The multi-field rugby facility is one of four finalists in the running to win $250,000 dollars towards upgrades. If selected as the winner, Twin Elm would use the money to replace the roof of the club house, improve and expand the bathrooms and install a new irrigation system and electrical system. Voting opens October 18-20th, 2019.
Located in Ottawa, Twin Elm Rugby Park is a major part of the rugby community in Canada. The grounds are owned jointly by the Bytown Blues, the Ottawa Beavers/Banshees, the Ottawa Osprey and the Ottawa Irish Rugby Football Club. Over the years, clubs such as the Ottawa Senators, Ottawa Scottish, Lynnwood and the Barrhaven Rugby Clubs have had Associate Membership status at Twin Elm. 
"Twin Elm Rugby Park remains one of Canada's few rugby-specific sport facilities.  It is rich with history, having played home to many international rugby matches, and continues to serve the sport of rugby at the community and provincial levels to this day" said Rugby Ontario CEO Myles Spencer. "Rugby Ontario is proud to support this worthy community project and is urging the Canadian rugby community to celebrate and show its support to".
"We are thrilled that Twin Elm Rugby Park has made it into the top four. It has been amazing to see the outpour of support in the nomination process. It just shows how much the facility means to the community" said Tim Powers, Chairman of Rugby Canada. "The revitalization of Twin Elm would ensure that the grounds remain a place for grassroots rugby to thrive, where we can continue to celebrate and develop our athletes and instill the values of the game for generations to come".
"When voting opens on October 18th I would ask everyone to support the project and cast their vote for Twin Elm and encourage as many others to do the same" added Powers.
Voting begins on Friday, October 18th at 12 ET and ends Sunday, October 20th at 12PM ET. Residents of Canada can vote as many times as possible over the 48 hour voting period. 
To vote for Twin Elm, click here. (VOTING OPENS ON FRIDAY, OCTOBER 18th at 12PM ET)
The grand prize winner will be announced at the end of October on TSN and RDS.