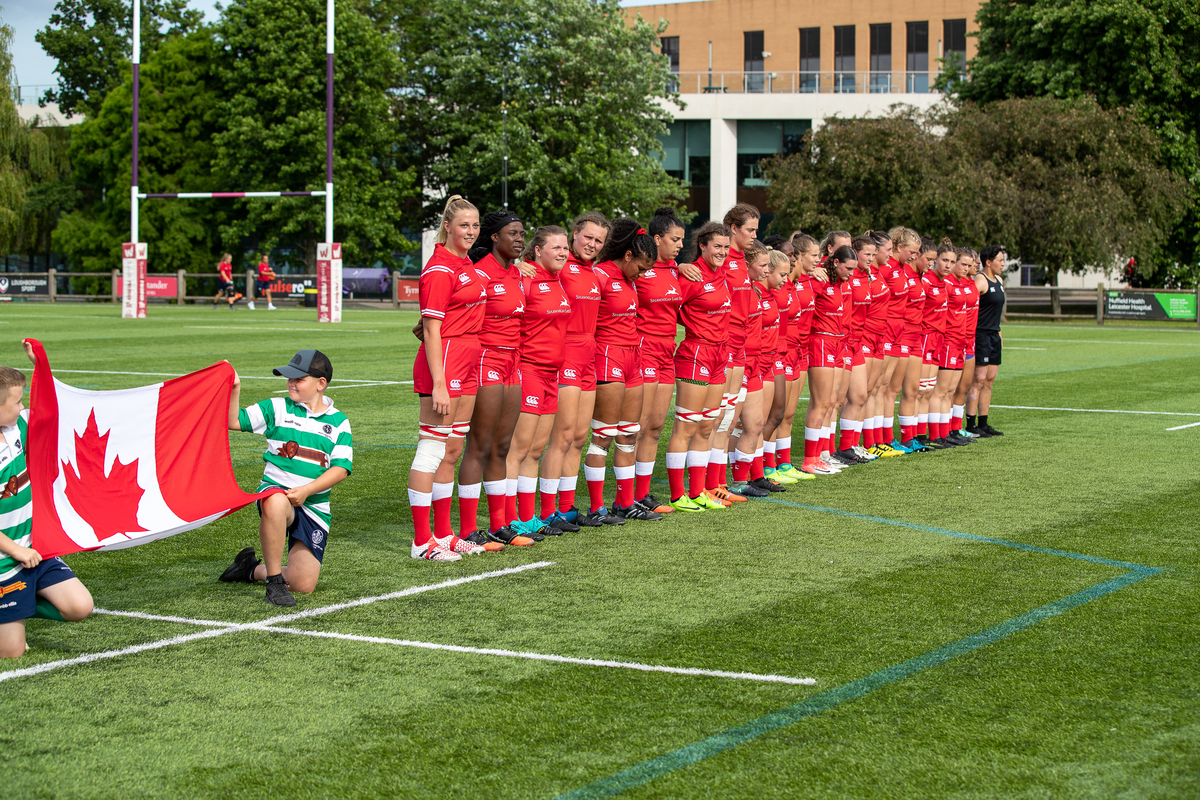 Canada's U20s map out 2020
Contributed Article: Jack Hanratty
Rugby 15s U20 Women
Canada's Women's Under-20 program schedule has been set for 2020, looking to support national team play with regional competition throughout the year.
Regional camps will take place across the country in the early part of the year, with camps held in Alberta, Quebec, the Atlantic, and Ontario. From these regional camps, the top 40 athletes will come together at Shawnigan Lake School in BC in April/ May for a final camp before international competition.
These camps will build towards the pinnacle of U20 competition—the Tri-Nations Cup featuring USA, Canada, and England.
"Playing against the top nations is something that excites our program," said head coach Jack Hanratty. "Over the last two years we have given the opportunity to so many young players to experience international rugby and have seen how that feeds into our senior national team."
This year sees the competition moving to the USA in late June/ early July.
"Although we are coming out of two close losses to England, our number one priority is to get U20 athletes ready to play for the senior women's national team," added Hanratty.
On top of this, U20 program staff will also utilize club leagues and USports competition as talent ID and skill development opportunities for up-and-coming athletes. National team staff work closely with coaches across the country to ensure alignment through the national team pathway.
As Canada's National Senior Women's team look to build their depth ahead of Rugby World Cup 2021, the pathway through the U20 program is vital for the continued success of Canada on the international stage.
Canada's U20 program operates under the sponsorship of Shawnigan Lake School, with support from the Canadian Rugby Foundation (CRF) & U20 Support Group - led by Dr. Pat Parfrey. The women's U20 is a pay to play program but supporters can donate to the CRF to help offset costs for the next generation of Canadian rugby. To donate click HERE.
Canada's U20 Schedule:
Regional camps
December 2019- Alberta
January 2020- Atlantic
January 2020- Quebec
February 2020- Ontario
April/ May 2020 Top 40 Camp- BC
Ongoing assessment
BC Club league
USports Rugby
University 7s
Regional Camps
Provincial Involvement
National team
Tri Nations Cup- June/ July