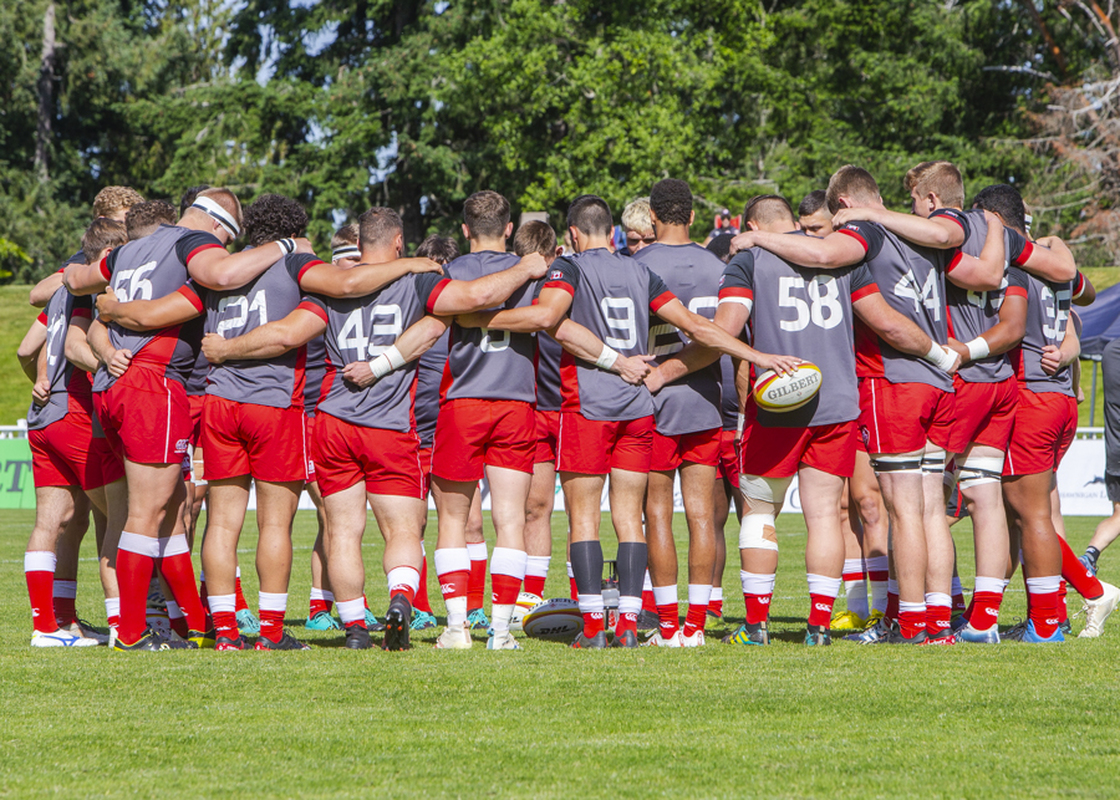 Canada U20 selection camp pulls together Senior National, Academy, and Provincial groups
Canada's men's Under-20 selection camp came to a close yesterday following an inter-squad match up at Shawnigan Lake School.
"45 players participated in this camp from which we'll select 24 BC based players to play against the Pacific Pride and 22 players to travel to Portugal and meet up with six players based outside Canada for competition there," said U20 Manager and head of the U20 Support Group, Dr. Pat Parfrey. "This culminates Canada's Under 20 selection process which included the U19 Canadian Rugby Champions in August and regional camps throughout the fall of 2019."
Canada Senior National Team head coach Kingsley Jones and Pacific Pride head coach Jamie Cudmore joined U20 staff for the camp, looking to strengthen the age grade pathway through to the senior national team.
"The camp was brilliantly run by Adam Roberts, Jeff Williams, and the U20 staff. The talent amongst this group is evident," said Jones. "We've been working with the Pride, the provinces, and the age grade teams to create an environment where Canadian talent can continue to grow. We're at the start of a new quad now and being aligned across the men's program is key to finding success on the international stage as we keep building to the 2023 Rugby World Cup."
Players living in BC will come together again on January 18th for a game against the Pacific Pride Performance Academy on January 19th in preparation for the Portugal tour.
On the renewed commitment to alignment, Dr. Parfrey added: "We're pleased with the integration between the U20 program, U18 national team, provinces, and Pride program to build a robust development pathway through to the national team."
With a selection camp under their belt, the focus now shifts to international competition. The squad are looking ahead to the America's U20 Rugby Championship in late spring that will also serve as the qualifiers for the World Rugby U20 Trophy, all with one eye trained on the bigger picture--the build to the 2023 Rugby World Cup.