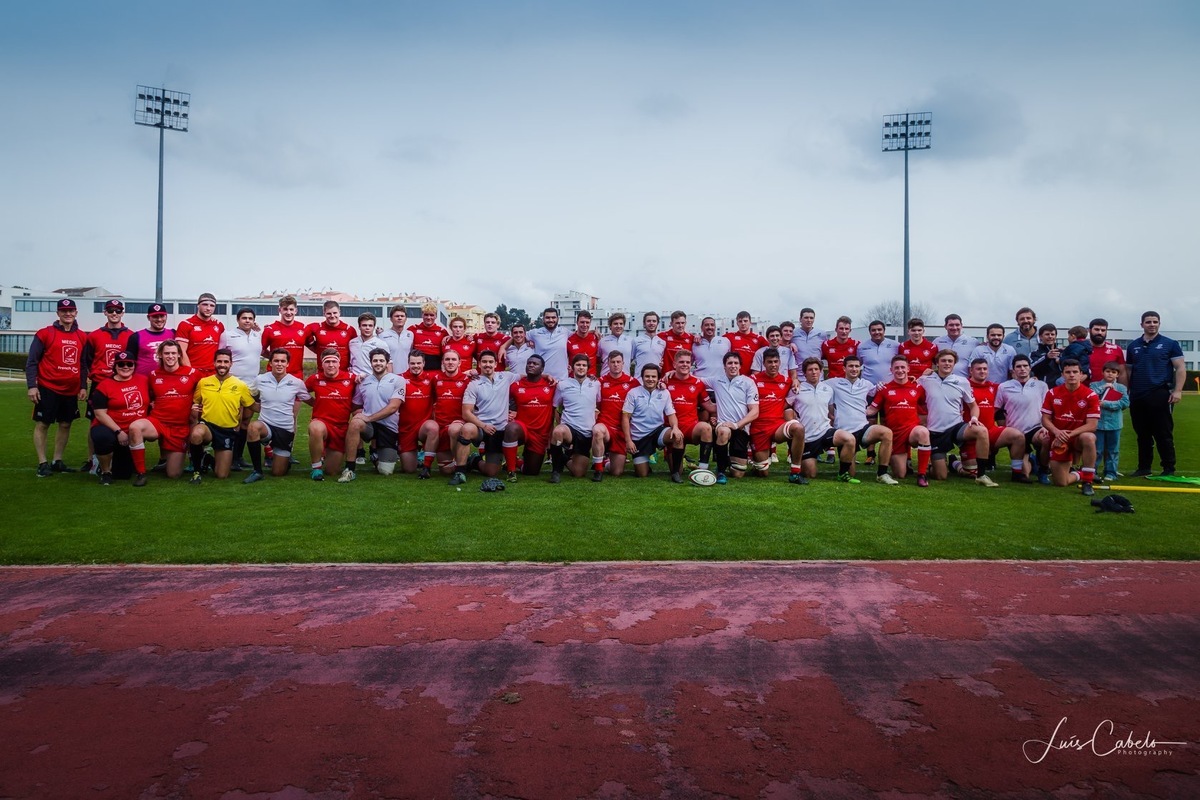 Canada U20 squad for Portugal and revised long list announced
Contributed Article: Dr. Pat Parfrey
Rugby 15s U20 Men
Canada's Men's Under-20 program held a selection camp at Shawnigan Lake School from January 3-7, which included an inter-squad trial game. 
The selection committee comprised of Jeff Williams (Head Coach), Adam Roberts (co-coach) and Pat Parfrey (Director), with advice from Jamie Cudmore (the Pride), Jack Hanratty,  Graeme Moffit, and Aaron Takel (camp coaches) chose both the squad for Portugal and revised the long list by position.
Canada will play Portugal on February 17 and 20th in Lisbon. Currently at U20 level Portugal are ranked higher than Canada and lost by one point to Japan in the final of 2019 World Rugby Junior Trophy.
Game times and broadcast information will be announced when available on Rugby Canada's channels.
Canada U20: 
Jared Agustin (Ontario) Queen University
James Biss (England) Saracens Academy 
Ciaran Breen (British Columbia) Biarritz, FR
Cole Brown (Ontario) McMaster University
Liam Casey (Ontario) Queen University
Alex Chitan (British Columbia) UBC Thunderbirds
Jarvis Dashkewytch (British Columbia) UVIC Vikes
Willem Denouden (Alberta) Wolfpack
Tyler Duguid (Alberta) Narbonne, FR
Albert Dwan (France) Montpellier, FR
Sion Griffiths (British Columbia) Castaway Wanderers
Thomas Isherwood (Alberta) Pacific Pride
Izzak Kelly (British Columbia) UBC Thunderbirds
Lachlan Kratz (British Columbia) UVIC Vikes
Ian MacLean (Ontario) Sydney University, AUS
William Matthews (Quebec) Queen University
Michael McCarthy (Newfoundland) Pacific Pride
Zephyr Melnyk (British Columbia) Nanaimo Hornets
Haeden Moher (Ontario) Greystones, IR
Cody Nhanala (Ontario) Pacific Pride
Kevin Oh (Ontario) Waterloo University
Issac Olson (British Columbia) Castaway Wanderers
Matt Percillier (British Columbia) UBC Thunderbirds
Mehdi Porchet (France) Oyonnax Rugby, FR
Jack Shaw (Ontario) Bishops University
Joshua Tweed (British Columbia) UBC Thunderbirds
Siaki Vikilani (British Columbia) Pacific Pride
Brock Webster (Ontario) Pacific Pride  
Not considered:
Piers van Dedszelem (Oxford University)
Cameron Hurst (inj)
Nick Carson, unavailable
Connor Mckinney (inj)
Jack  Carson (inj)
Liam Bowman (high school)
Team Staff:
Jeff Williams Coach
Adam Roberts Coach
Jack Hanratty Coach
Maxime Charron Physiotherapist 
Kiyomi Thompson Athletic Therapist
Mylan Clairmont Strength & Conditioning 
Michael Flynn Manager
Pat Parfrey Director
Derek Pue Analyst
Revised long list by position:
1. Josh Tweed, Willem Denouden.
2. Michael McCarthy, Jared Augustin, Austin Creighton, Jacob Bossi, Caleb Gerth
3. Tyler Duguid, Alex Chitan, Haeden Moher , Ian McTavish,
4. Izaak Kelly, Adam Ford, Austin James
5. Liam Kelly, Piers van Dedszelem, Cameron Hurst, Reink van der Ploeg.
6. Siaki Vikalani, Zephyr Melnyk, Ian Maclean,Connor McKinney
7. Will MatthewS, Cody Nhanala, Matthew Terry, Michael Reid.
8. Nick Carson, Albert Dwan, Alisdair Bulman, Braden Bruce.
9. Kevin Oh, Matthew Percillier, Cole Brown, Jack Carson.
10. Brock Webster, James Biss, Andrew Easson, Ethan Turner.
11. Sion Griffiths, EJ Rerri, Jordan Austin.
12. Lockie Kratz, Ciaran Breen, Jack Shaw.
13. David Richard, Liam Bowman, Talon McMullin, Eric Godden.
14. Jarvis Dashquewych, Isaac Olson, Luca di Battista
15. Thomas Isherwood, Ben Russell, Alex Brundage.