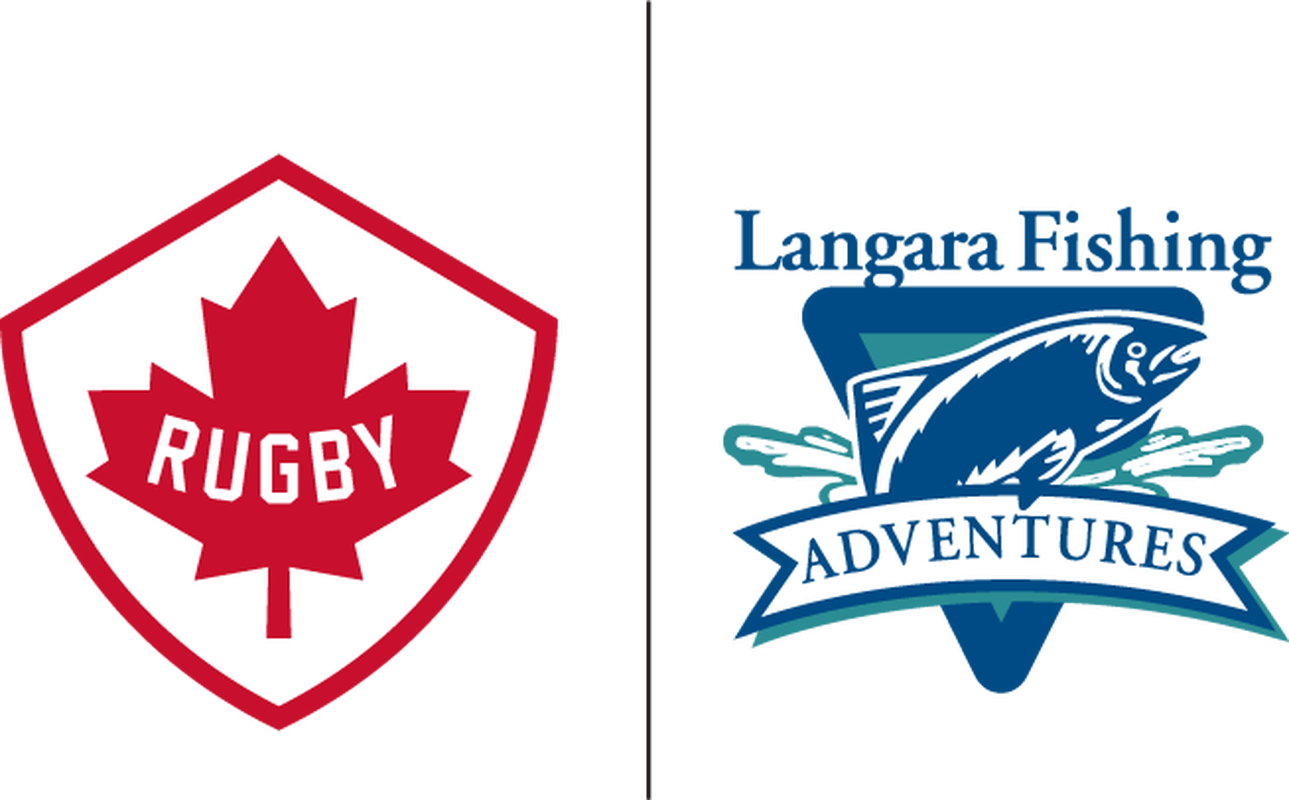 Rugby Canada, Langara Fishing Adventures announce renewed partnership
Rugby 7s Senior Men, Rugby 7s Senior Women, Rugby 15s Senior Men, Rugby 15s Senior Women
Rugby Canada announces four-year partnership extension with Langara Fishing Adventures; President and owner Rick Bourne continues support of Canadian rugby.
Rugby Canada and Langara Fishing Adventures are thrilled to extend their partnership through to 2023, with the continued sponsorship of both men's and women's Rugby Canada programs. The extension includes a renewed sponsorship of the HSBC Canada Sevens, with support of both men's and women's events. Rick Bourne, President and owner of Langara Fishing Adventures, has been a longtime supporter of rugby and generous backer of Rugby Canada's programs—passionately dedicating time and resources to help grow the sport in Canada.  
Keeping player development and talent identification at the focus, the extended partnership now includes support of the Pacific Pride Development Academy, a recently re-established national high-performance men's academy program targeting young Canadian players with elite potential.
Founded in 1985 by Rick Bourne and the Noble brothers: John, Robert and Richard -- Langara Fishing Adventures, which includes Langara Fishing Lodge and Langara Island Lodge, is the premier destination for salmon fishing and luxury accommodation in British Columbia.
About Rick Bourne
Rick Bourne has long been involved in rugby as a player, coach and administrator.
Beginning at the Athlone School at the age of 12, Rick's playing career also included time with Shawnigan Lake School, the UBC Thunderbirds, the BC Representative Team, Vancouver Representative Team, Canadian National Rugby Squad and the UBC Old Boys Ravens.
Putting his University Teaching degree to use, Rick coached at various levels, including taking Canadian U13, U14 and U15 teams on tour twice to Bermuda. He has served 3 terms as President for the UBC Old Boys Rugby Club and 7 terms as Vice-President, in addition to currently serving as the Club's Treasurer.
Having served on Rugby Canada's board of directors since 2003 in roles including Chairman, Director and Union representative, Rick has continually demonstrated his dedication to paving a steady path for rugby by combining his knowledge of both sport and business. In addition to being Rugby Canada's current Rugby Americas North (RAN) representative, Rick holds active positions on the boards of the HSBC Canada Sevens, Canadian Rugby Foundation and the Canadian Rugby 7s Fund, which raises money to support the Men's and Women's Sevens programs.
A true ambassador of the sport, he has long-supported Rugby Canada through club foundations and various sponsorships. From 2010-2018, Rugby Canada has raised over $500,000 from Langara fishing trips donated by Rick. Bourne has also helped raise over $170,000 for age grade rugby and the sevens program through numerous Langara hosted fishing challenges over the years.
Individuals like Rick have made it possible for Rugby Canada athletes to train and compete at the highest levels. He has been a key leader in the continued growth of the sport in Canada.