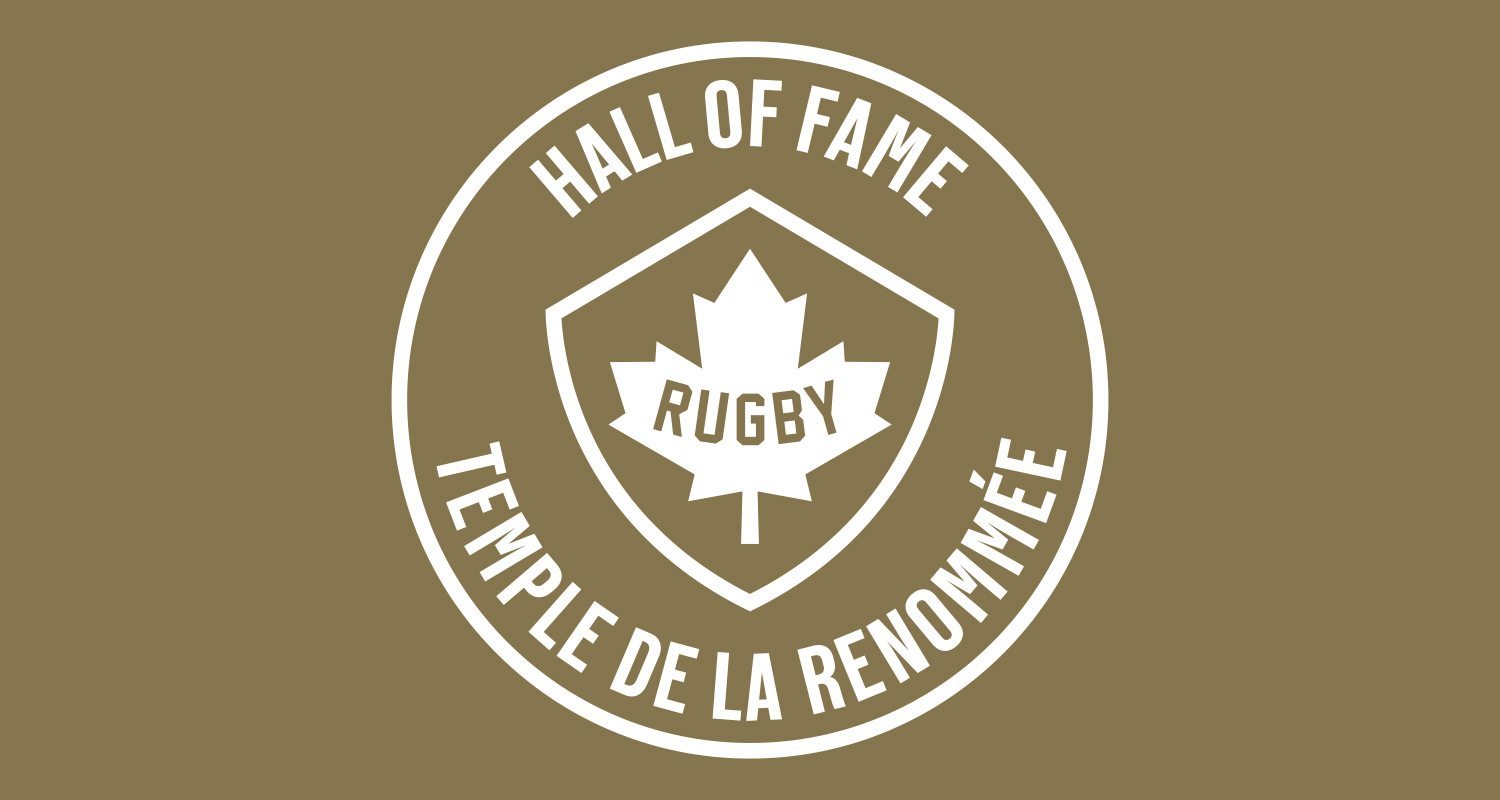 Rugby Canada Announces 2019 Hall of Fame Inductees
Andres Marquez
Rugby 7s Senior Women, Rugby 15s Senior Men, Rugby 15s Senior Women
Rugby Canada is pleased to announce our class of 2019 Hall of Fame Inductees.
John Graf – Player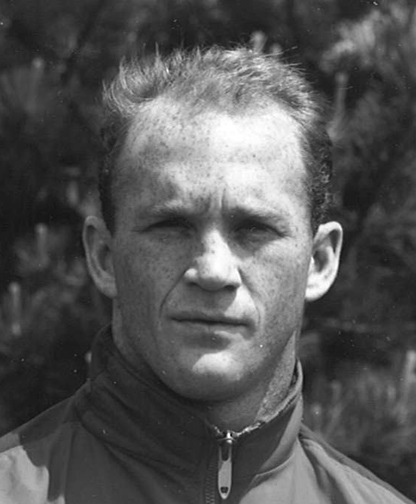 Jon Graf showed national team promise from the moment he first wore a St. Michael's University School jersey in Victoria, BC. Throughout his playing career his raw skill and charisma served him as a player and captain, from age grade to international.
Having represented Canada at the Under-19 and Under-21 levels, Graf earned his first cap as a 19-year-old against Ireland in 1989. He won 54 caps from then through to 1999 and scored 9 tries, 8 converts, 9 penalty goals, and 1 drop goal, totaling 90 points. His talent and versatility propelled Graf to appear in three Rugby World Cups (1991, 1995 and 1999), remarkably being capped at four positions: wing, center, fly half and scrum-half. Graf possessed exceptional leadership qualities, Captaining the Canadian squad in 20 of his 54 appearances. He was known for his lethal spiral kicks with either foot, dead accuracy to slot both penalty goals and drop goals. Graf was the first person to receive 50 caps and became the most capped rugby player in Canada in a match versus Western Samoa in 1999.
From 1991 to 1999 he proved his worth as a valuable Sevens player in about 20-25 tournaments, including as Captain for the inaugural 1993 Rugby World Cup of Sevens.
With his incredible will to win, Graf was a threat whenever he laced on his boots. Even in his time playing time post-national team he continued to demonstrate for UBC Old Boys all the skills and knowledge of an international player.
John Graf was also inducted into the BC Rugby Hall of Fame in 2009.
Dave Lougheed – Player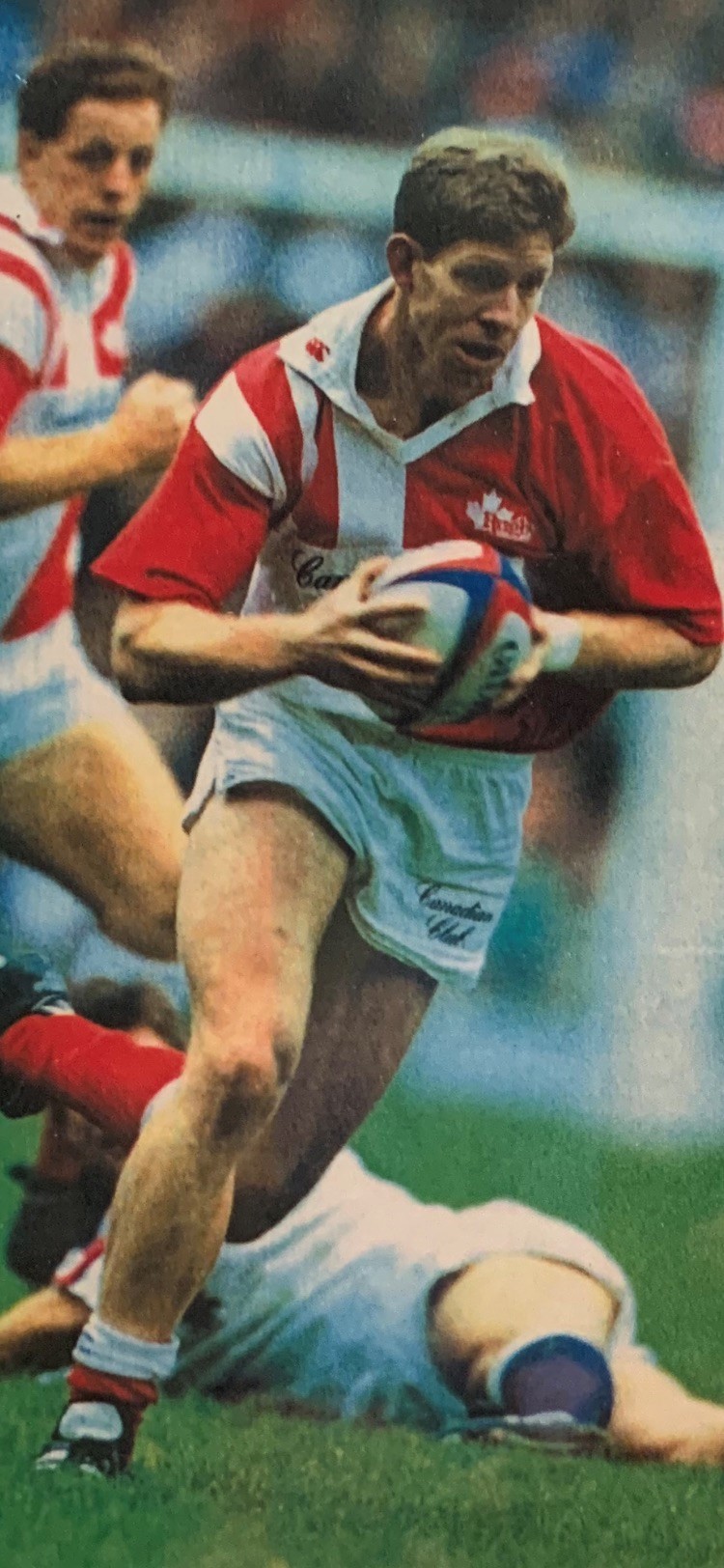 Upon making his debut for Canada in 1990 versus Argentina, Dave Lougheed would launch a career that would see him become one of our country's most recognizable players domestically and abroad, a champion and promoter of the game and generous philanthropist.
In a time of far fewer international opportunities for Canadians, Lougheed collected 34 caps for Canada, which included four Rugby World Cups – France 1991, South Africa 1995, Wales 1999 and Australia 2003. Professionally, he was selected as a touring player with the British Barbarians in 1995 before enjoying a professional playing career with the English Premiership's Leicester Tigers. Lougheed played 55 matches for Leicester where he not only led the team in tries but also to two Premiership titles. He was widely loved and admired by the Tiger faithful for his crushing tackling and hard running, and is regarded as the first prototypical big-man wing commonly seen in today's game. Lougheed retired from the Tigers in 2000 and returned home to Canada to further his education and raise a family. He continued to play for Canada until his retirement after the 2003 Rugby World Cup.
Following his playing career, Dave has contributed to the pursuit of rugby in Canada at numerous levels. Driven by fond memories from his time at Queens University, Lougheed started the rugby program at the University of Calgary in 2001, where he served as the first Head Coach. After serving as Director of the Board of Rugby Canada from 2008 to 2012, Lougheed founded the For the Love of the Game charitable fund in 2015 – providing grants and scholarships to young elite athletes from across the country so that they may participate in experiences that will allow them to reach their athletic potential.
Dave now runs Lougheed Wealth Management and calls Calgary his home with his Wife Dana and daughters Tatum and Taylor. He was inducted into the Ontario Rugby Hall of Fame in 2015.
Maureen MacMahon – Player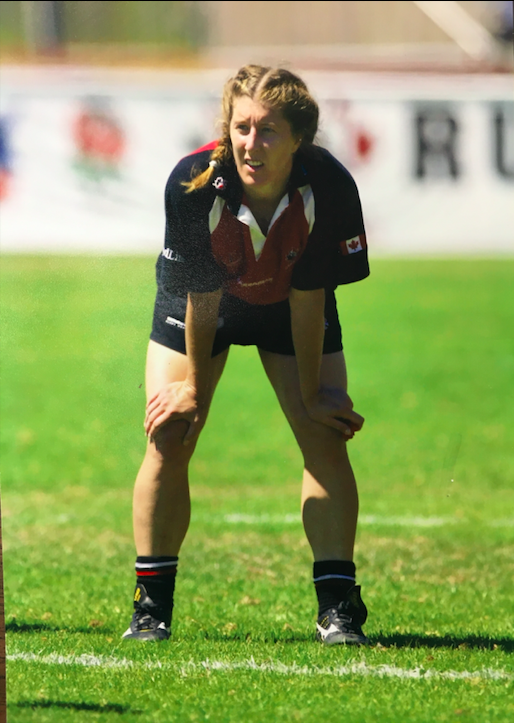 A powerhouse on the field, strong leader in the community and inspiration to younger generations, women's rugby pioneer Maureen "Mo" MacMahon exemplifies the Canadian rugby athlete.
In her playing career, MacMahon represented both Ontario and Quebec at the provincial level before earning 39 caps for Canada, including competing at the 1998, 2002 and 2006 Rugby World Cups. A flanker and number 8 with a laudable work-rate in the set piece, rucks and mauls, Maureen's selfless play allowed her teammates to rack up points. Her mere five points scored during her time on the national team is a testament to her work ethic and team-centric philosophy. Believing that a team is only as strong as their weakest member, Mo was always the first to welcome new players and took the time to mentor younger athletes.
Earning a Bachelor of Science in Physical Therapy at McGill University and a Graduate Certificate in Rehabilitation Sciences at the University of British Columbia, the Physiotherapist and neurological rehabilitation specialist continues to give back to the rugby community, coaching at many levels including the Toronto Scottish, Montreal Barbarians and Montreal Irish.  Maureen currently teaches physiotherapy technology at Dawson College in Montreal.
Dr. Natascha Wesch – Player & Coach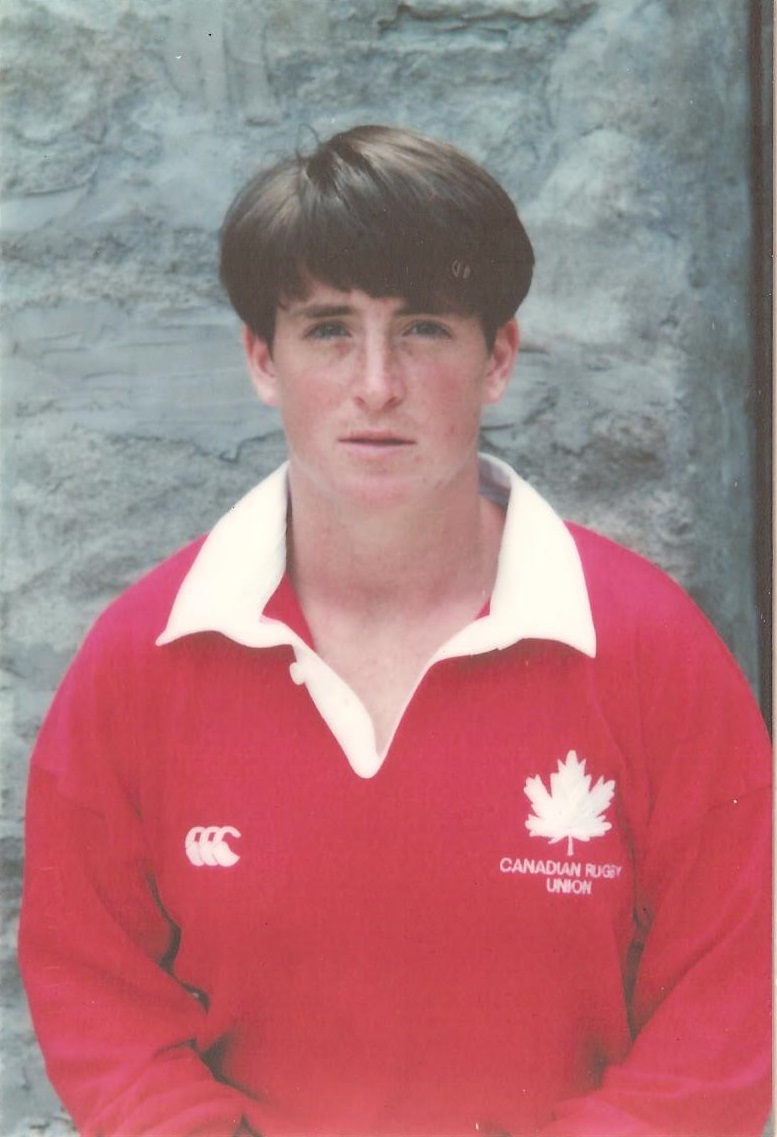 A talented multi-sport athlete from an early age, Natascha Wesch was introduced to the sport of rugby in the lead up to her entering Concordia University. Within a year, she was representing her province at the senior national championship, and within two she had made her debut for Canada on the international stage. Wesch's international playing career spanned a decade from 1992-2002 and included numerous international test matches and two Rugby World Cups.
As she pursued a master's degree in Exercise Physiology/Biochemistry and then a PhD in Sport Psychology at the University of Western Ontario, Natascha started the Mustangs women's rugby varsity program in 1994 and built into a leading force in Canadian women's rugby and breeding ground for provincial, national, and international female rugby athletes. While still an athlete on the National team, Natascha established a career in coaching at the provincial and national levels spanning more than a decade from 1998-2009. She led the Ontario U17 and U19 junior women's provincial programs to numerous national championships and helped put the Canadian U19 junior women's national program on the world map. Wesch led the Canadian National Senior Women's 7s team at the inaugural Rugby World Cup Sevens in Dubai in 2009. During her playing and coaching careers, Natascha was also involved on the administrative front as a director on the boards of Rugby Canada and Rugby Ontario. After 22 years and multiple championships with the Western Mustangs, Natascha retired from her high performance coaching role in 2016 to dedicate her time to her private practice, university teaching, and family life. Natascha continues to work in high performance sport supporting Olympic, professional and amateur athletes and coaches as a Mental Performance Consultant and Mentor Coach at the National Coaching Institute Ontario.
Dr. Preston Wiley – Builder/Player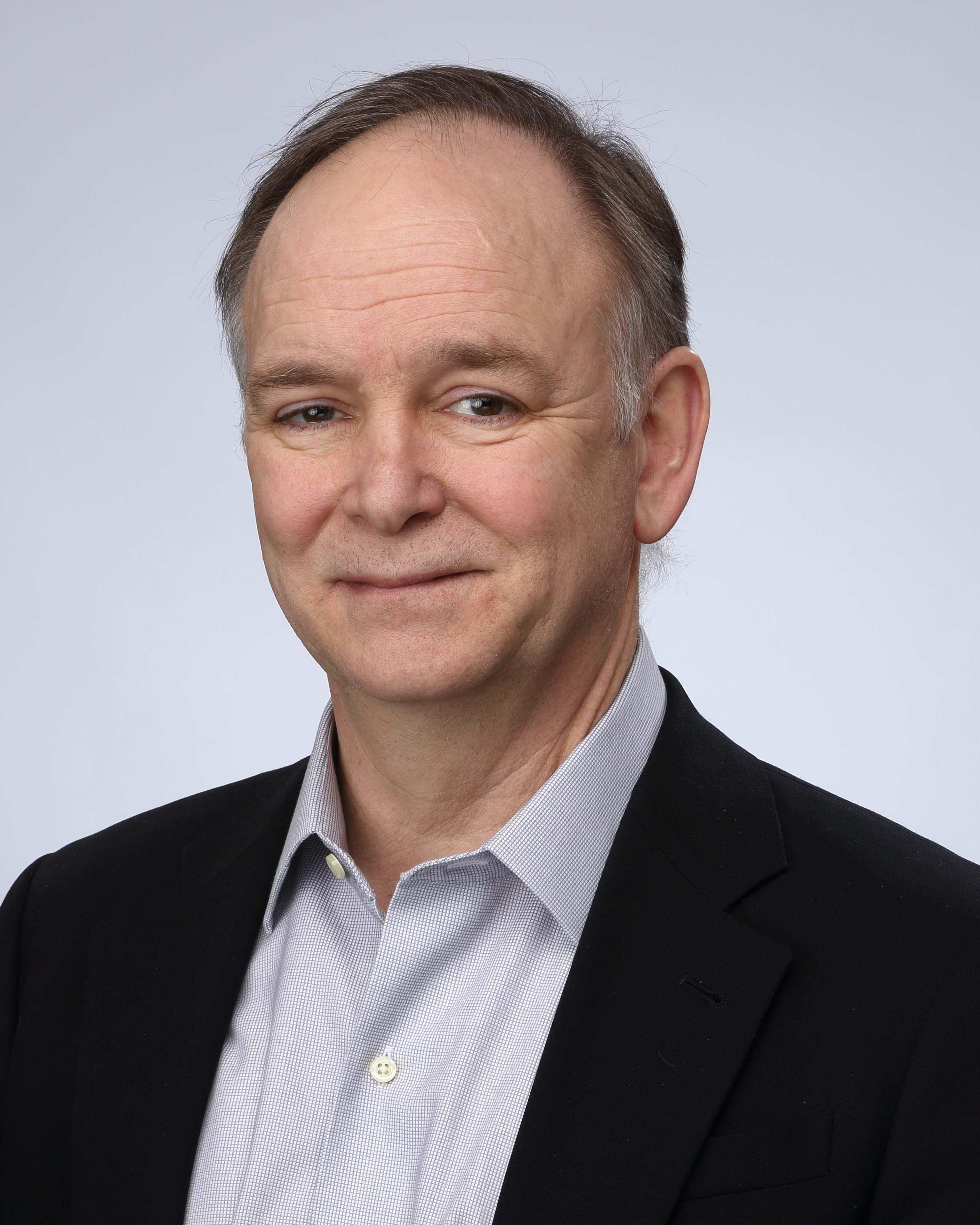 Dr. Preston Wiley began his playing career at the University of British Columbia, from which he was selected to the BC Provincial Team and later the Canadian national team. Dr. Wiley would make his debut for Canada in 1977 and played in ten international test matches of which he was Captain for three in an eleven-year span. Dr. Wiley accumulate 26 points during his playing time at the senior level.
Later, Dr. Wiley joined Rugby Canada's National and Regional Selections Panels by taking on a role as Prairies Selector. With the development of international rugby, there has been an increase in the demand for access to elite-sport support personnel. Dr. Wiley contributed to Rugby Canada's ability to remain competitive, as he served as Chair of Rugby Canada's Medical Science Committee from 1993 to 2005. He is considered to have played an instrumental role in the emergence of a new culture in both the men's and women's senior national programs, as he incorporated the emerging fields of exercise physiology and sport psychology into the committee. Following his tenure as Chair, he remained on the board as Medical Director until 2008.  Upon his appointment as Chair, Dr. Wiley was appointed to the International Board Medical Advisory Committee where he served on a number of initiatives.  He has served World Rugby to this day on their Research and Science Committee.
2013 National Senior Women's Sevens Team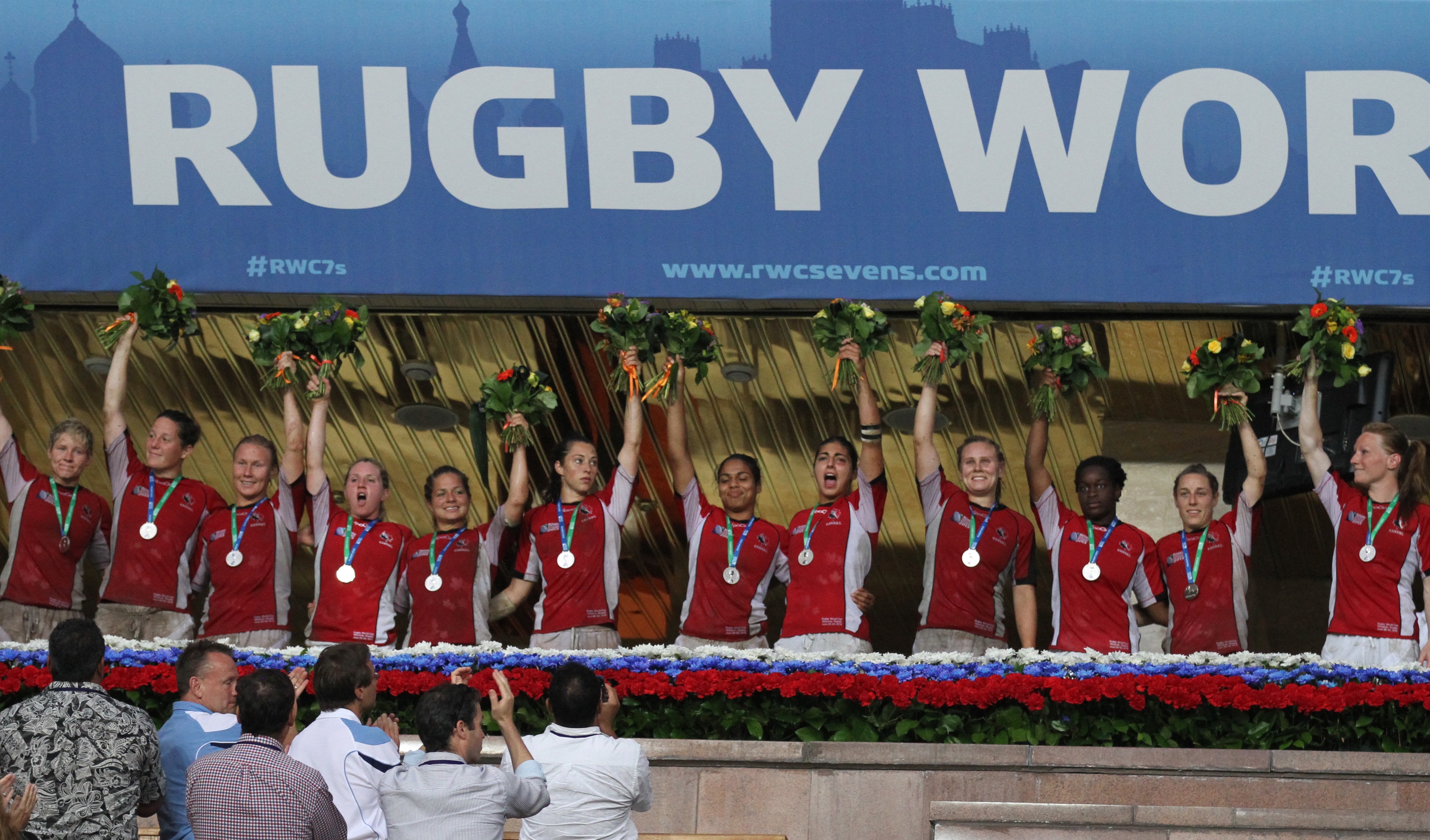 The 2013 season began with an an incremental build up in the World Rugby (formerly IRB) Women's Sevens Series for Canada's National Senior Women's Sevens team. With 6th and 7th placings at the first two stops in Dubai and USA, respectively, the team knew they would need to up their game if they were serious about their Olympic medal hopes. They would come together in admirable fashion to produce bronze and silver medal worthy in China and Amsterdam, culminating in a 3rd overall place finish. The National Senior Women's Sevens team accompanied their successes on the World Series with wins at several invitational tournaments including Las Vegas, NACRA (Cayman Islands), and Hong Kong.
Heading into Moscow, Russia, the site of the 2013 Rugby World Cup Sevens, Canada was slated to face the Netherlands, Tunisia, and New Zealand in Pool A. With the Netherlands first, Canada took care of business and fended off the Dutch in a 17-7 victory. The team displayed their potency in defence and attack as they routed Tunisia by a score of 43-0. This was all the team would need to progress to the knockout rounds, despite dropping their final game of pool play game to the New Zealand Black Ferns.
Canada would pull off two gritty victories in the Quarters and Semis, beating the host Russians by a lone penalty kick/drop goal, 15-12, and blanking the Spaniards 10-0, respectively.
In the gold medal match, the team would run into the powerful Black Ferns once again. Garnering an additional try compared to their initial meeting, Canada would fall short and earn the silver medal – undoubtedly highlighting a historic year for the sport of rugby in Canada.
The Rugby World Cup Sevens result was the best ever for any Canadian team and was recognised nationally with the awarding of Coaching Excellence Awards from the Coaching Association of Canada for John Tait and Sandro Fiorino.
Canada's 2013 Senior National Women's Sevens team was composed of the following athletes: Arielle Dubissette-Borrice, Bianca Farella, Magali Harvey, Jen Kish (c), Ghislaine Landry, Mandy Marchak, Kayla Moleschi, Heather Moyse, Karen Paquin, Kelly Russell, Ashley Steacy, and Brittany Waters.