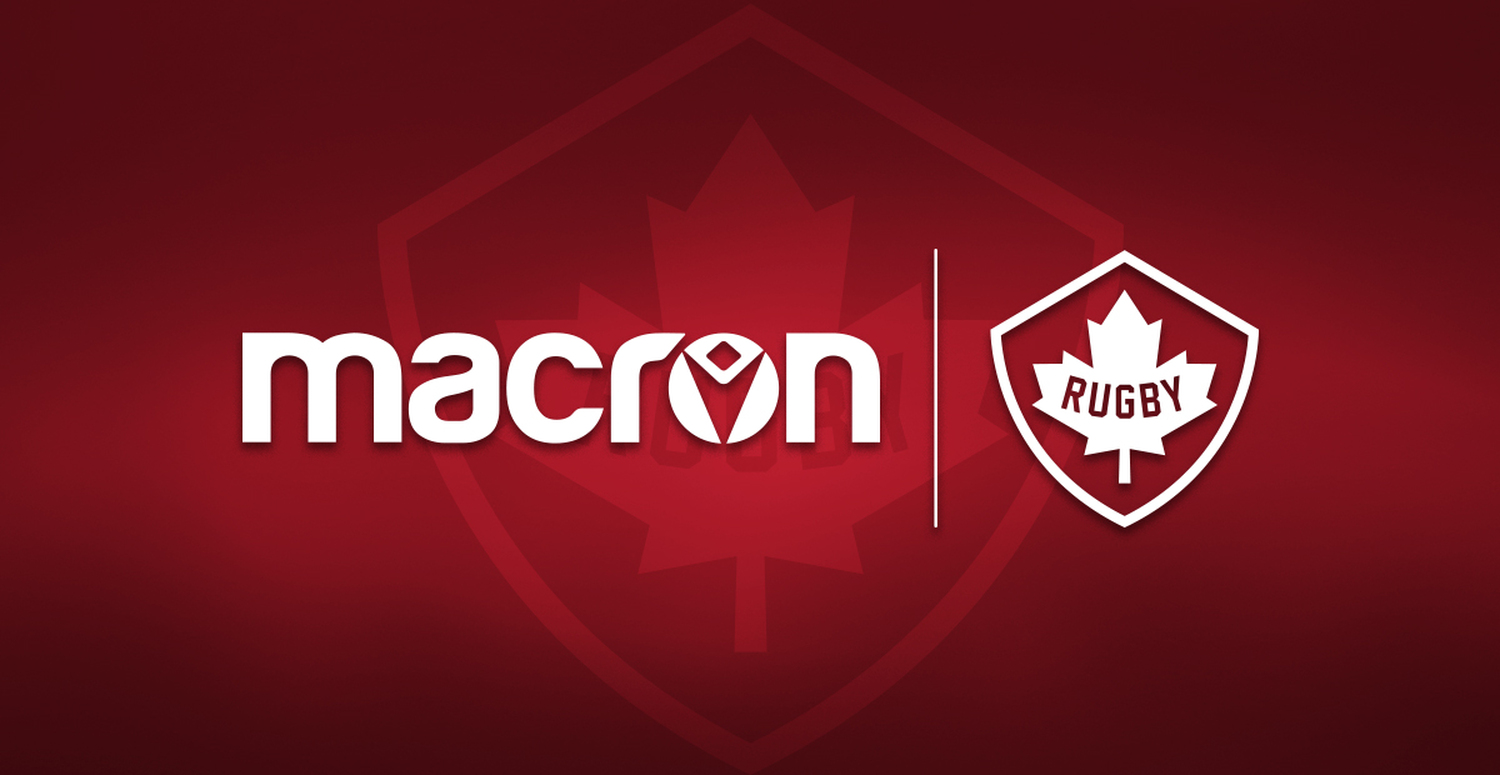 Rugby Canada announces Macron as new Official Uniform & Apparel Partner in long term multi-year agreement
Rugby Canada is delighted to announce a new long-term multi-year partnership with global sportswear brand Macron.
LANGFORD, BC (May 27, 2020) - Rugby Canada is delighted to announce a new long-term multi-year partnership with global sportswear brand Macron, a market leader in the production of teamwear since 1971. Italy-based Macron provide high performance technical clothing for both professional and non-professional sports teams, as well as "sports inspired" active wear clothing designed for a young and dynamic public. Macron operates under the philosophy 'work hard, play harder,' aligning well with the sport of rugby. Rugby Canada joins Italy and Scotland as National Rugby Unions partnered with the brand.  
During these unprecedented times caused by Covid-19, Rugby Canada are exceptionally proud to partner with Macron who have shown leadership in the fight against the global pandemic.  Macron launched a non-profit project called "Stop Covid-19/Macron #noicisiamo" to help supply Italy with personal protective equipment (PPE).  Macron are utilizing their production and logistics operations in Asia and Italy for the manufacturing and distribution of PPE, such as FFP2 and surgical masks, hospital grade overalls and gowns for healthcare workers, operators of the civil protection and for law enforcement personnel. 
Allen Vansen, Rugby Canada CEO said, "This initiative by Macron demonstrates the values and culture of their company.  Simply put, these values align with those of Rugby Canada and our sport.  We are delighted and proud to enter into a long-term partnership with Macron, an international powerhouse in the sport apparel industry".
The exciting long-term partnership with Macron is the result of an extensive RFP process undertaken by Rugby Canada with a goal of forming a partnership with a leading company capable of delivering world class products to support our national programs and attractive merchandise apparel for fans.  
"The quality Macron product will support our athletes from age grade levels up to the national senior teams and play a key role in helping our teams succeed. We're excited to get back out on the pitch and train in Macron's elite performance apparel," said Kingsley Jones, Director of Men's Performance Rugby and Head Coach, Men's National 15s Team.
"Macron's track record speaks for itself in terms of the professional and international teams that they outfit.  I'm looking forward to further developing all of our rugby programs with Macron onboard for the next several years as we work towards the Olympics and the next World Cup cycles," said John Tait, Director of Women's Performance Rugby and Head Coach, Women's National 7s Team.
Rugby Canada fans can already find a collection of items at store.rugby.ca. Rugby Canada is currently collaborating with Macron's design team on the Official National Team Replica with a launch date TBD as we navigate through the global pandemic.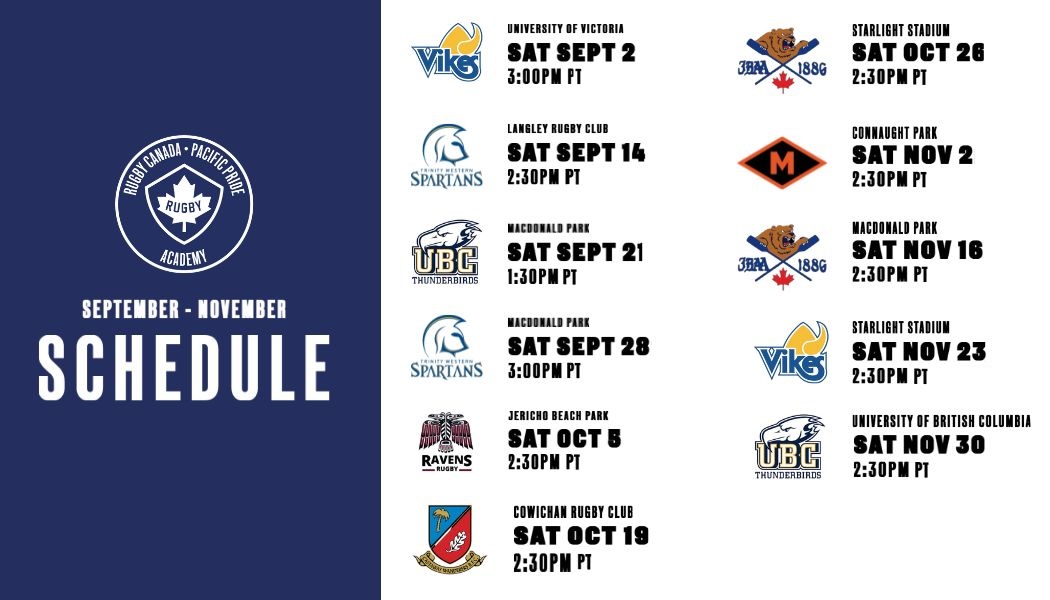 "Being able to count Rugby Canada among the Unions that have chosen our brand – commented Gianluca Pavanello, Macron CEO – is a source of great satisfaction. In the panorama of world rugby, Canada represents a highly prestigious partner to which we offer our extensive technical competence and creative talent. We want to create a truly exclusive game kit and an apparel line for Rugby Canada that will have a strong emotional impact for both the players and the fans."
In addition to their National Rugby Union partnerships, Macron is well represented in the professional rugby landscape with partners in the Top 14, Guinness Pro 14, and Gallagher Premiership.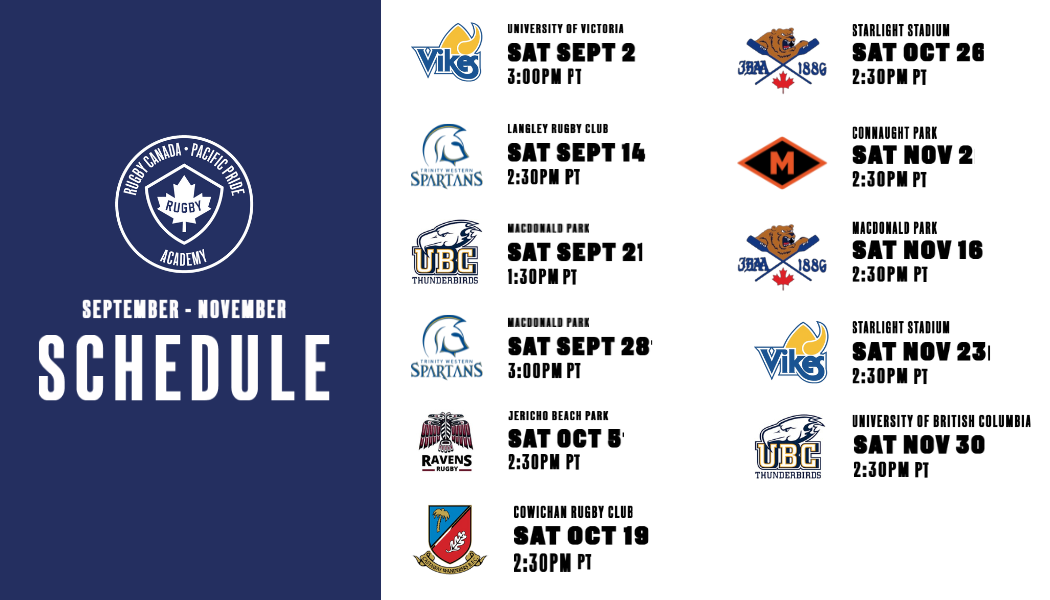 About Macron:
Macron, an Italian company based near Bologna, has been the market leader in the production of "teamwear" since 1971. They provide technical clothing for both professional and non-professional sports teams in Italy and abroad. Macron has a vast range of products, from training kits to official kits for matches, and the representation accessories, all of undisputed quality. They also produce "sports inspired" clothing for your free time, designed for a young and dynamic public.
Macron strongly believes in the values of hard work and constant improvement. Sport requires effort, sweat and strong will, and Macron knows it. Bearing in mind this philosophy, Macron entered the sports world as a small yet strong player. Since then, Macron has been growing at a very fast pace, supporting teams, sportsmen and women at all levels, working hard to supply them with the best technical products to help improve their performances. Their will is their strength. Work Hard. Play Harder.
About Rugby Canada:
Rugby Canada is the national governing body of the sport of Rugby Union in Canada. They administer and operate Men's and Women's Senior and Junior National programs in both rugby XV's and 7s, as well as govern the Club and community game for more than 30,000 members from coast to coast in conjunction with ten Provincial Union partners.
Rugby Canada is headquartered at the Al Charron National Training Centre in Langford, BC, with staff also working from Vancouver, Toronto and Ottawa. Rugby Canada business operations, programs and events are delivered nationwide, including the internationally recognized HSBC Canada Sevens annual tournaments.
For more information, please contact: media@rugby.ca