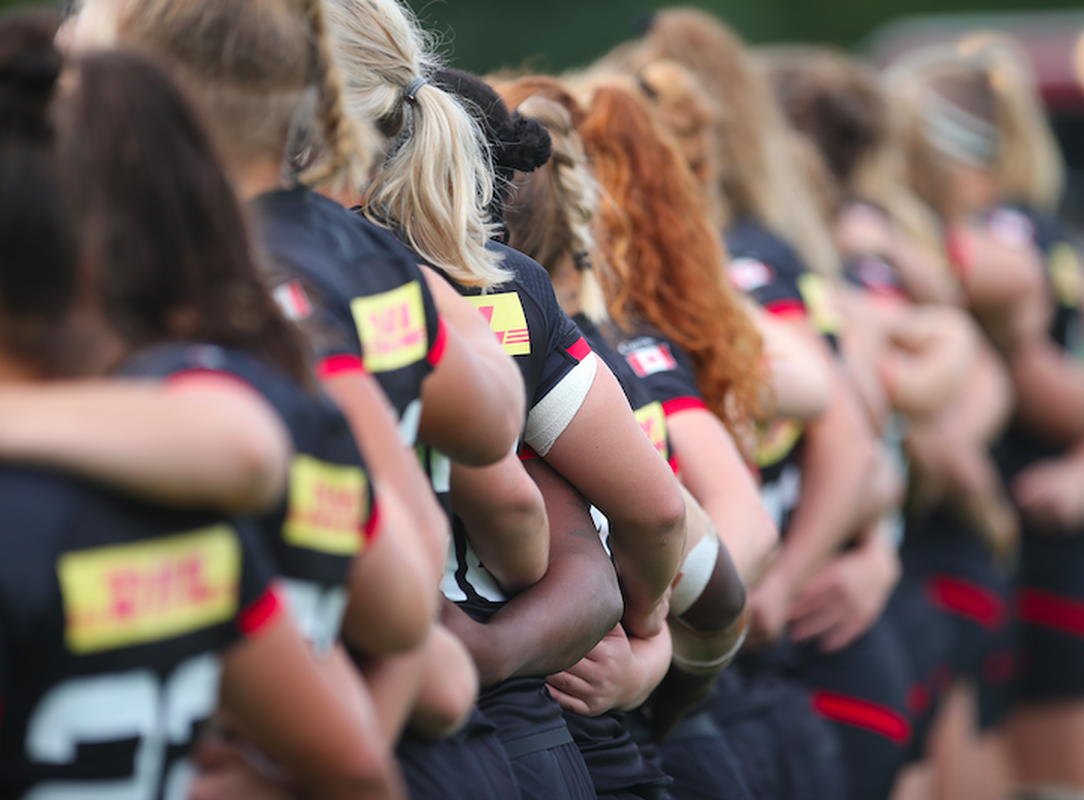 RUGBY CANADA ANNOUNCE TOP 50 WOMEN'S 15s SELECTION CAMP IN NOVA SCOTIA
Halifax Wanderers Football Club and Rugby Nova Scotia to host Women's National Team
August 3, 2021 (Halifax, NS) – Rugby Canada has announced that Halifax will welcome the top 50 female Rugby athletes in Canada for the "Road to the Rugby World Cup" selection camp from August 13th -21st, 2021. The camp will utilize the newly renovated Graves Oakley Rugby complex for training and will culminate with a "Red vs Black" match at the Wanderers Grounds on Friday, August 20th at 7pm. The camp will give Rugby Canada's women another opportunity to gather, following West and East camps earlier this summer, and start preparations for the Rugby World Cup which had to be rescheduled to Fall, 2022 in New Zealand due to the ongoing impact of the COVID-19 pandemic.
"Coming off two successful West and East camps, it is great to have the opportunity to take this next step in our preparations and assemble the top 50 athletes together," stated Women's Head Coach, Sandro Fiorino. "The Rugby World Cup kicks off for us on October 9, 2022, and everything we do between now and then will be to ensure we are performing at our best in New Zealand."
Canada's Women's Rugby Team are currently ranked 3rd in the World Rugby Rankings and have been drawn into Pool B alongside the USA and qualifiers to be determined from Europe and Asia at the 2021 Rugby World Cup (playing in 2022). The team will have the chance to return to the pitch and play some test matches starting this coming October/November. Details on these matches will be released when confirmed.
"Women's Rugby is a huge part of the Rugby Nova Scotia sporting community. As a Rugby Canada board member, I look forward to continuing to bring opportunities for our programs to all areas of the country, including Nova Scotia and Atlantic". Phil Otto, ICD.D, Rugby Canada Board Member.
For the selection camp, Rugby Canada would like to recognize the Halifax Wanderers Football Club and Rugby Nova Scotia for their partnership in welcoming the team as they return to the Wanderers Grounds.
"Rugby has played an integral role in our Wanderers Ground revitalization story and we couldn't be more pleased to welcome 50 of Canada's finest athletes to our home," said Derek Martin, Founder of the HFX Wanderers. "I would love to have Halifax and the Wanderers Grounds become a regular home for the Women's Rugby program in Canada and this camp is a terrific opportunity for us to showcase all we can offer."
The Wanderers Grounds will be set-up similar to HFX Wanderers home games during Phase 4, allowing 4,000 fans to attend the Red vs Black match on August 20th. Tickets will be available through Ticketmaster starting next week- with space limited rugby fans are encouraged to act fast so as not to miss out on supporting Canada's Women's Rugby Team.
"Having had the opportunity to welcome the Canadian Senior Men's and U20 Women's teams to our province over the last couple of years, it is another honour for our region to host the National women's team for this camp and match," added Jack Hanratty, provincial lead with Rugby Nova Scotia & National Senior Women's Assistant Coach. "I encourage all Nova Scotia rugby fans to join us on August 20th and cheer on the athletes that are vying to represent Canada at the next Rugby World Cup!"
-30-
About Rugby Canada
Rugby Canada is the national governing body of the sport of Rugby Union in Canada. They administer and operate Men's and Women's Senior and Junior National programs in both rugby XV's and 7s, as well as govern the Club and community game for more than 30,000 registered participants from coast to coast in conjunction with ten Provincial Union members.
Rugby Canada is headquartered at the Al Charron National Training Centre in Langford, BC, with staff also working from Vancouver, Toronto and Ottawa. Rugby Canada business operations, programs and events are delivered nationwide, including the internationally recognized HSBC Canada Sevens annual tournaments.
For more information or if interested in supporting our teams through sponsorship, please contact: media@rugby.ca.