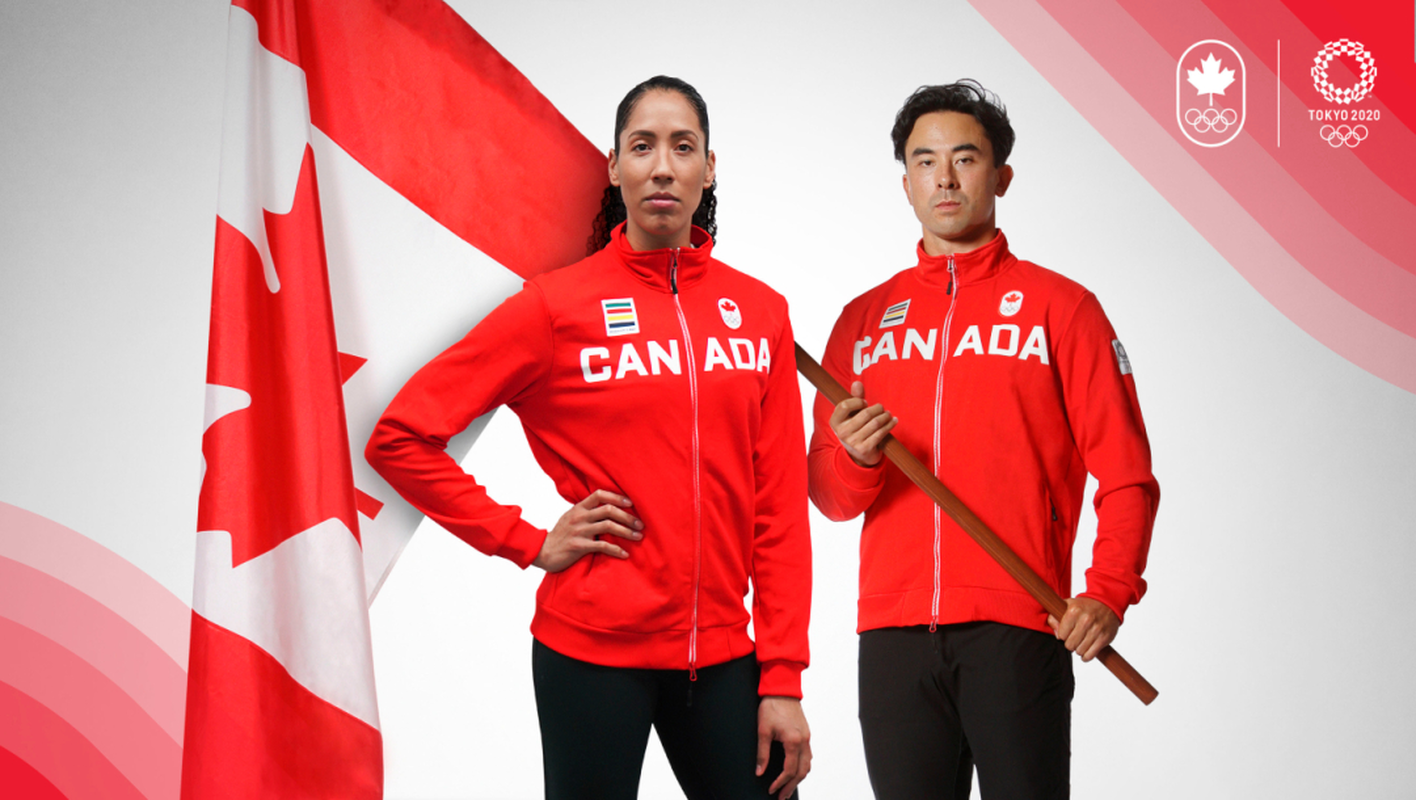 Rugby Canada's Nathan Hirayama Named as One of Two Team Canada flag bearers for Tokyo 2020 Opening Ceremonies
Rugby Canada's co-captain Nathan Hirayama has been named as one of two Team Canada flag bearers for the Tokyo 2020 Opening Ceremony, taking place on July 23.
Rugby Canada's co-captain Nathan Hirayama and Canada Basketball's Miranda Ayim have been named as Team Canada's flag bearers for the Opening Ceremony taking place on July 23. Hirayama, a veteran presence on the Rugby Canada squad, will be making his Olympic debut in Tokyo.
On receiving the news Hirayama said, "Mid conversation my Zoom froze and it came back and they're just looking at me and I'm sitting there saying nothing. They'd clearly said something and obviously I didn't get what was said so I actually left the meeting and signed back on," Hirayama recalled. "They said it to me, my initial reaction was a lot of confusion and denial at the beginning, I just didn't really fathom what was happening. But it's just a massive honour and something that's pretty special."

Tokyo 2020 will be the most gender balanced Olympic Summer Games yet, with women now accounting for almost 49 per cent of all athletes. To help celebrate that, the International Olympic Committee decided that each National Olympic Committee should nominate one female athlete and one male athlete to jointly carry their country's colours at the Opening Ceremony.

Canada was a little ahead of that curve, with ice dancers Tessa Virtue and Scott Moir becoming the first duo to share the honour of carrying the maple leaf at an Olympic Opening Ceremony at PyeongChang 2018. But this will be the first time that two athletes from different sports will lead Team Canada together. And it is the first time that a team sport athlete will be Canada's Opening Ceremony flag bearer at the Olympic Summer Games.

"It's wonderful to be able to share this moment with Nate," said Ayim. "It's the perfect representation of what this past year and a half required of Canadians everywhere: togetherness, camaraderie, and sacrifice – true team spirit."

"I understand how big of a privilege and honour it is to do this," said Hirayama. "It's something I've never even dreamt of doing and to do it with Miranda is a really special thing. I've gotten to know her via text the last week and a half or so and just looking her up and seeing her career and all the things she's done, it's pretty special to do it with her."
As much as things may be different for these Games, with all the mask wearing and frequent COVID-19 testing and especially no spectators in the stands, some things about the Opening Ceremony never change.

"It's the start of the Olympic Games, especially a Games that over the last couple of years we weren't sure if they were going to happen or not so it will just be a huge moment when the Games start for all the athletes involved," added Hirayama.

Each has gotten to this moment after years of dedication to their chosen sport.
Hirayama and his teammates will step onto an Olympic pitch for the first time on Monday morning against Great Britain. He's been part of Canada's national team since he was just 18 and is now the country's all-time leading scorer (and third in the world) in the World Rugby Sevens Series. He's also a three-time medallist at the Pan Am Games and has played in three Rugby World Cup Sevens.

"Now that I'm an older player on the team, an experienced player I like to say, definitely I have a different perspective than if it was happening to me when I was 10 years younger, especially having not been successful in our qualification five years ago it makes this really special," said Hirayama. "Me and the guys have talked about there's so many players that deserve to be here, guys who laid the foundation for us and worked so hard for this team for so many years so to get to go there and do this with this team and represent all those players is a really special thing."