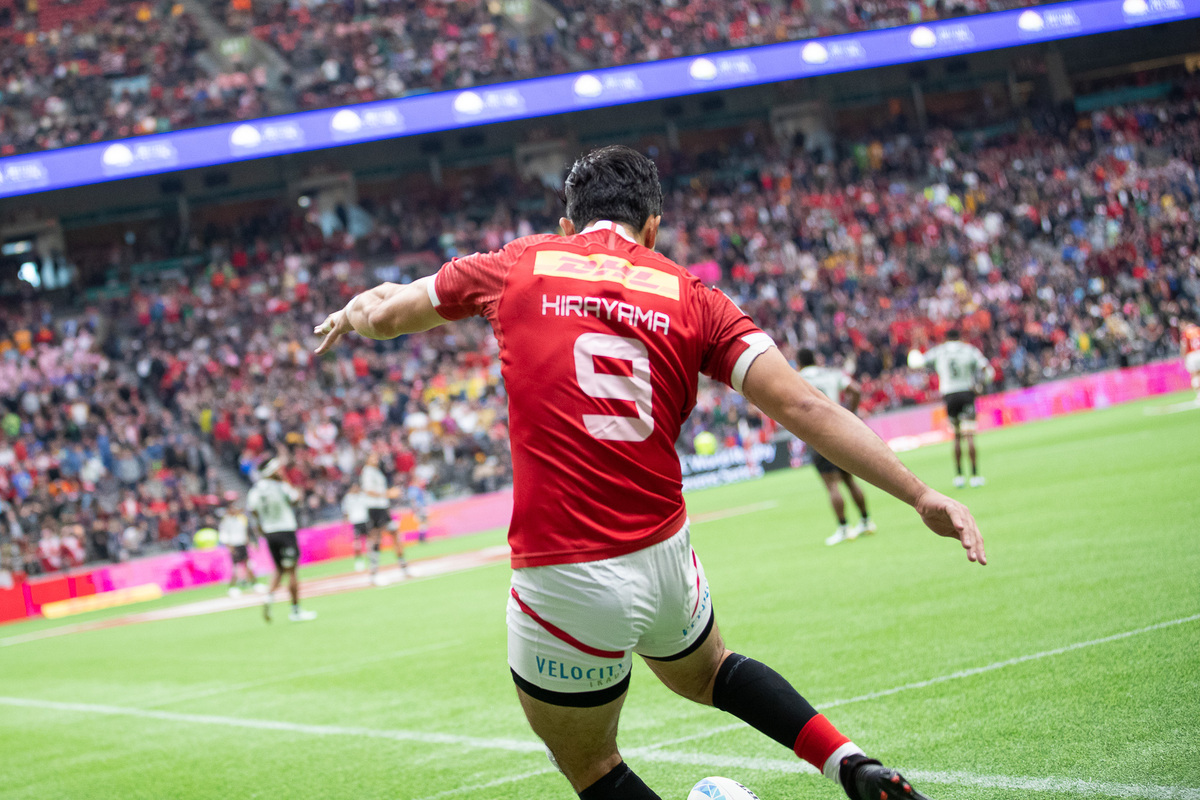 Reflecting on Canada's Nathan Hirayama
Where does one begin to speak about the legacy and impact Nathan Hirayama brought to Canadian Rugby?
On Wednesday, the 33-year-old Richmond, British Columbia native announced his retirement from Canadian Rugby, leaving behind a legacy that's hard to beat, not only amongst North American rugby players, but amongst global legends of the game.
It would take hours to go through all of Hirayama's accomplishments but we've compiled a few of the most notable highlights: 
Debuted for Canada's Men's Sevens Team at Dubai Sevens at 18-years-old
Made his Men's XV debut against Portugal in 2008 for Rugby Canada
First-ever Father-Son due to represent Canada, as dad Gary also represented both codes of the game during the 1980s and was a part of the first team to compete at the Hong Kong Sevens
Winner of the inaugural Canadian Rugby Championship in 2009 with the BC Bears
2010 Rounsefell Cup BC Rugby Champion with UVIC Vikes
Helped Canada finish 7th at the 2013 Rugby World Cup Sevens in Kazan, Russia and finished the tournament as top points scorer.
Competed at the 2009, 2013, 2018 editions of the Rugby World Cup Sevens
Silver medal finish at the 2014 Glasgow Sevens
Hirayama is also a two-time Pan-American Games Gold Medal winner, including 2011 in Guadalajara, Mexico 2015 in Toronto, Ontario. Also won a silver-medal in 2019 in Lima, Peru
Competed at the 2010, 2014, 2018 Commonwealth Games for Canada
Four appearances off the bench at the 2015 Rugby World Cup
Helped Canada's Men's Sevens Team lift their first and only Cup Trophy in Singapore on the HSBC World Rugby Sevens Series
Four starts at the 2015 Rugby World Cup
In June 2021, he was named co-captain of Team Canada's 2020 Summer Olympic Games Team for Rugby Canada and competed in the Tokyo 2020 Games, delayed to 2021 
Alongside Canadian Women's Basketball player, Miranda Ayim, Hirayama was given the honour of being Canada's flag-bearer at the opening ceremony of the Tokyo 2020 Summer Olympic Games
Canada's all-time leading points scorer on the HSBC World Rugby Sevens Series
23 caps for Canada's Men's Fifteens Team, including scoring 47 points
Third all-time points-scorer on the HSBC World Rugby Sevens Series:
1st – Ben Gollings – England – 2652
2nd – Tomasi Cama – New Zealand – 2028
3rd – Nathan Hirayama – Canada – 1859
4th – Dan Norton – England – 1784 
-363 matches on World Series
-559 Conversions
-Average of 5.12 points per game
Despite the impressive list, Hirayama's legacy is about more than stats. The 6'0 feet, 205lbs playmaker has helped introduce countless generations of rugby players and fans to the game from Vancouver to St. John's, Tokyo to Cape Town and beyond. 
Whether it was laughing with reporters during press conferences or happily throwing perfect spin passes with HSBC Rookie Rugby during Sunday afternoon sessions to give back to the community, he's always had a smile on his face. 
Hirayama has his own distinctly calm and easy going personality amongst a sport of pure octane and intensity. He's tackled the biggest names in the game, outstepped the silkiest opponents, mentored some of Canada's best, rubbed shoulders with the game's elite, withstood the test of time and slotted thousands of points through the uprights.  
Nathan Hirayama is a true legend, who exemplified the values of the game we love, on and off the field. On Behalf of Rugby Canada, thank you for everything. Your legacy lives on in the countless young athletes you've inspired. We can't wait to see what you do next.