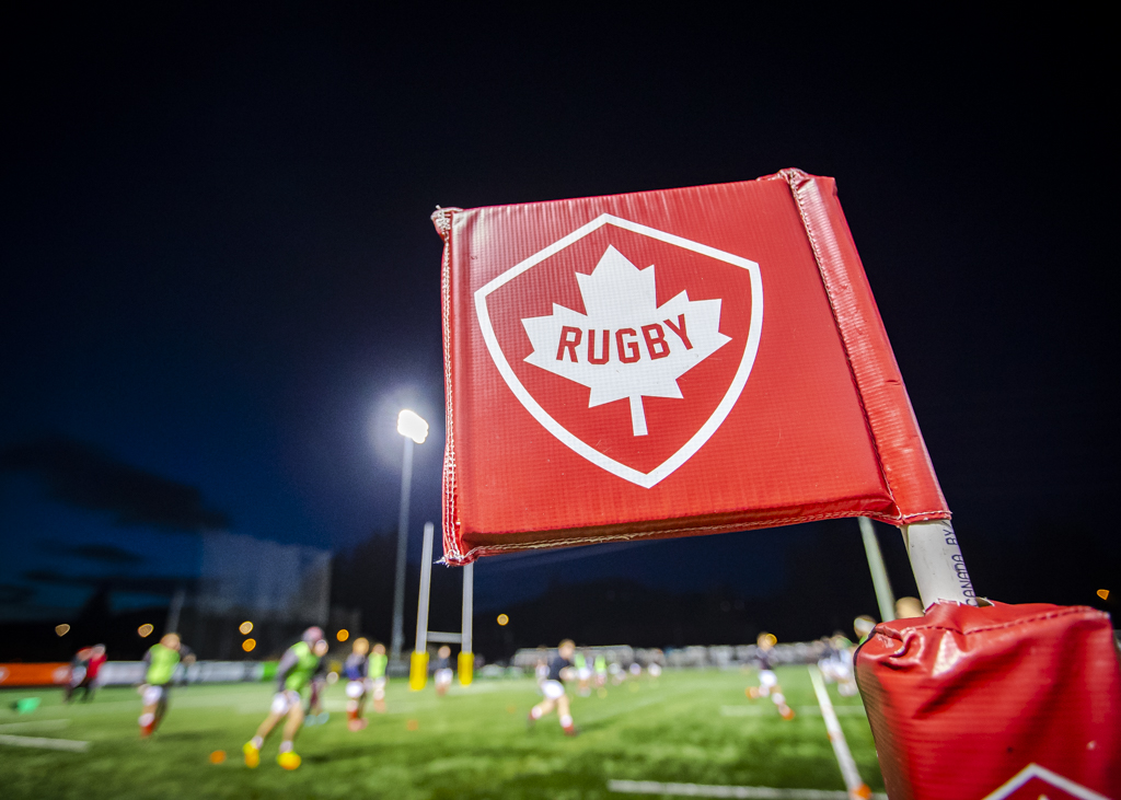 CANADA FALL TO CHILE TO MISS OUT ON RUGBY WORLD CUP 2023 QUALIFICATION
Chile has defeated Canada by a score of 33-24 in the second leg of the Americas 2 Qualifier for Rugby World Cup 2023, giving them an aggregate 54-46 victory in the two-match series.
October 9, 2021 (Valparaiso, Chile) – Chile has defeated Canada by a score of 33-24 in the second leg of the Americas 2 Qualifier for Rugby World Cup 2023, giving them an aggregate 54-46 victory in the two-match series. Chile has now qualified for the Americas 2 playoff versus USA who lost the Americas 1 playoff to Uruguay earlier today. Canada is no longer in contention for qualification.

Canada started well on a clear, sunny day in Valparaiso as Peter Nelson converted a penalty after four minutes to give Canada a 3-0 lead. Chile then took over the run of play, and after 15 minutes Videla had converted two penalties and Chile carried a 6-3 lead into the second quarter. Chile #10 Fernandez broke the game open in the 23rd minute, gathering brilliantly from a kick and beating multiple defenders to touch down the first try of the match. Some stout Canadian defense on the goal-line prevented another Chilean score, however Videla would convert a third penalty in the 33rd minute which would allow Chile to take a 16-3 lead into halftime.

Canada again started the half well, putting the Chilean lineout defense under pressure that led to a yellow card to #2 Bohme. Only a minute later, Eric Howard would touch down from the back of a Canadian maul with Nelson adding the conversion to close the gap to 16-10. However, Chile answered back almost immediately off a quick tap penalty, as second phase ball saw #3 Dittus drive over the line. Videla would add another penalty ten minutes later as Djustice Sears-Duru was shown a yellow card, and Chile's lead grew to 26-10 heading into the final quarter of the match.

Canada were determined not to go quietly, and playing down a man found a response in the 65th minute as replacement hooker Andrew Quattrin was the beneficiary at the back of another Canadian maul. Nelson added the difficult conversion and the score stood 26-17 with 15 minutes to play. It was Fernandez again who would supply an answer for Chile, this time as the creator by beating the primary Canadian defense and offloading to Videla to score with 12 minutes remaining. Canada fought until the end – forcing a second Chilean yellow card to #18 Lues in the 73rd minute. Consistent pressure saw Kainoa Lloyd get around on the outside for a try with replacement flyhalf Rob Povey adding the conversion on the last play of the match to make the final 33-24 for Chile.

"First off, I must congratulate the Chilean Rugby Union and wish them the best of luck as they move forward in the qualifying rounds," stated Rugby Canada CEO Allen Vansen. "This is a hugely disappointing result - although we remain proud of the staff and players and the efforts they made over the past months, we all know the expectations for Canadian rugby are rightfully higher." Vansen continued, "We are excited about the young players that made their debuts this year and those that are coming through our performance pathways. We will do everything possible to ensure their development continues over the coming seasons. Rugby Canada is currently undergoing a review of our High Performance programs – the Men's 15s program, and recent results, will be a focus."

Canada's Men's Rugby Team now shifts their preparation to Europe in November, as they are scheduled to play world #19 Portugal on November 6th and then a week later versus #27 Belgium on November 13th. Match details will be confirmed in the near future.

Americas 2 Qualifier (Match 2) scoring summary:

Canada 24 (Eric Howard, Andrew Quattrin, Kainoa Lloyd tries; Peter Nelson 2 cons, 1 pen; Rob Povey 1 con)
Chile 33 (Rodrigo Fernandez, Matias Dittus, Santiago Videla tries; Videla 3 cons, 4 pens)
HT: 3-16

-30-

ABOUT RUGBY CANADA
Rugby Canada is the national governing body of the sport of Rugby Union in Canada. They administer and operate Men's and Women's Senior and Junior National programs in both rugby XV's and 7s, as well as govern the Club and community game for more than 30,000 registered participants from coast to coast in conjunction with ten Provincial Union members.
Rugby Canada is headquartered at the Al Charron National Training Centre in Langford, BC, with staff also working from Vancouver, Toronto and Ottawa. Rugby Canada business operations, programs and events are delivered nationwide, including the internationally recognized HSBC Canada Sevens annual tournaments.