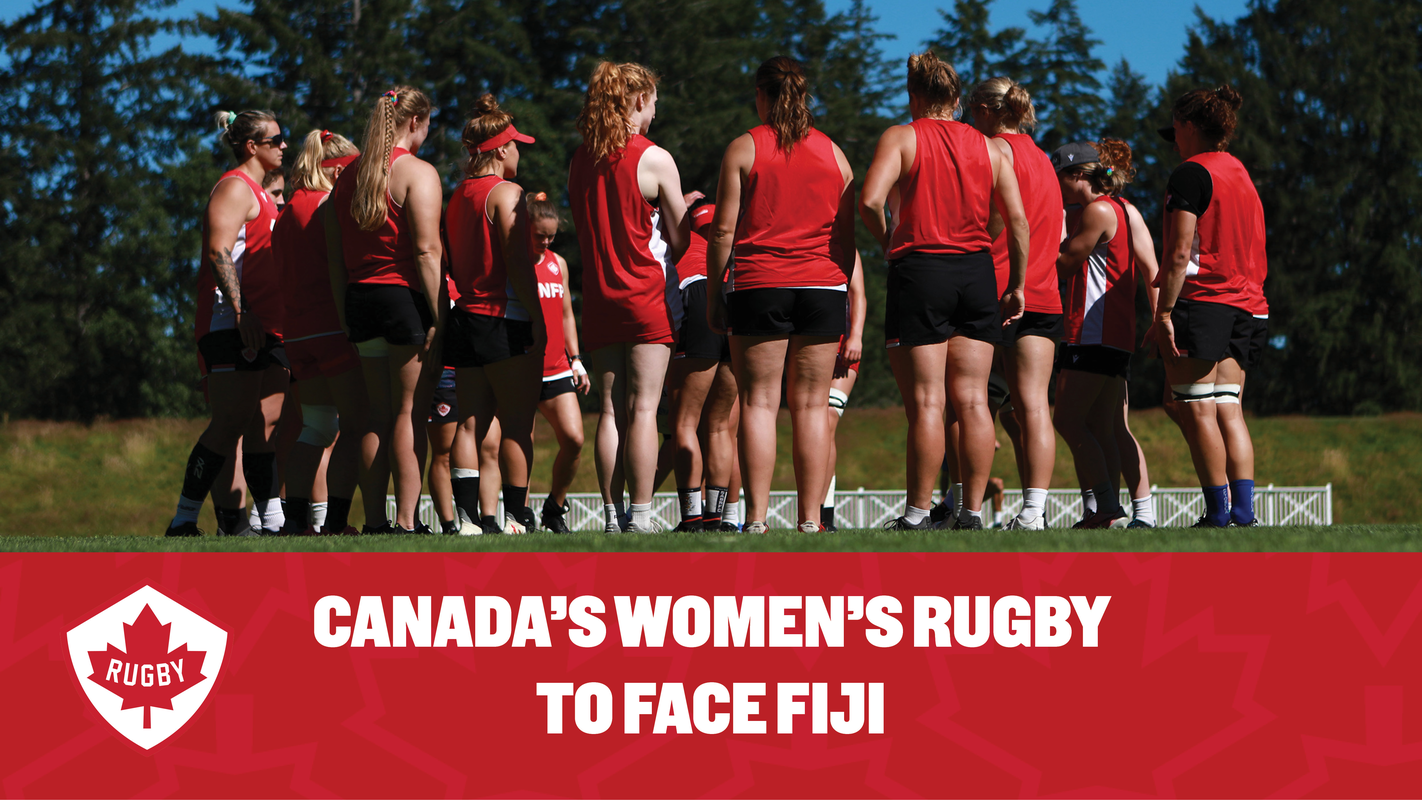 Canada's Women's Rugby team to face Fiji en route to Rugby World Cup
Additional test match added to the calendar ahead of New Zealand.
Canada's Women's 15s will face Fiji in an international test match en route to New Zealand later this month, the final stop on their 'Journey to the Rugby World Cup'.
Head Coach Kevin Rouet's side will take on Fiji at HFC Bank Stadium in Suva on Friday, September 23. Kickoff will be at 6:00 p.m. local time, which is Friday at 2:00 a.m. Eastern and Thursday, September 22 at 11:00 p.m. Pacific in Canada.
At No. 21 in the World Rugby rankings, Fiji will provide Canada's Women – themselves ranked No. 3 - with a stern test ahead of the Rugby World Cup which kicks off just two weeks later in New Zealand.
If they feature against Fiji, Laura Russell will overtake her sister, Kelly, as the outright third most-capped Canadian Woman of all time, while Olivia DeMerchant and Tyson Beukeboom will earn their 50th caps.
"This match against Fiji will prove pivotal to our Rugby World Cup preparations," commented Rouet. "The squad, coaches and staff are all looking forward to heading to New Zealand and this stop in Fiji will provide us with an important opportunity to put our plans into practice ahead of the big kickoff."
Canada will go into the fixture on the back of naming its 32-player roster for the World Cup and following two victories in international test matches against Italy in Langford, BC and Wales in Halifax, NS – the program's first home games since 2015.
Seeded No. 3 for the World Cup, Canada's Women - whose official team partner is NFP - will compete in Pool B alongside the USA, Italy and Japan. Their first match will be against Japan at the Northland Events Centre in Whangarei on Sunday, October 9 at 3:15 p.m. local time. Click here for the full Pool B schedule.
Local broadcast is currently being developed and Canadian viewing options will be shared when available.