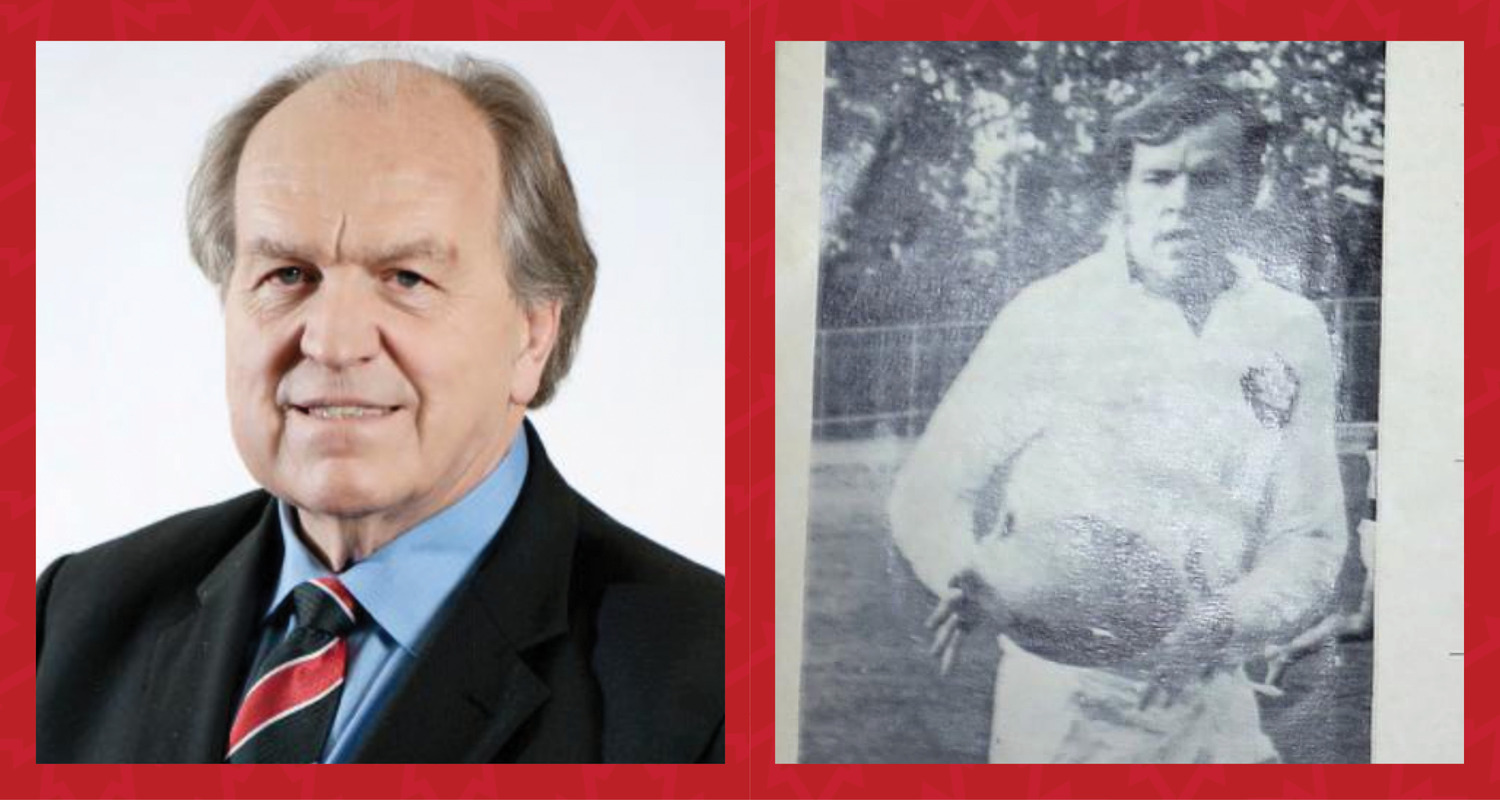 Leader helped bring Canadian rugby out of the shadows
In the 1980s, Pat Aldous stopped playing rugby, effectively ceasing his involvement in the sport as he focused on his career in the helicopter industry. But Mr. Aldous, who died at age 79 on Valentine's Day in Vancouver following a stroke, more than made up for lost time in the 2000s, when he excelled as a board member and chairperson with Rugby Canada.
He played a leading role in bringing Canadian rugby out of the shadows – after it struggled to gain public attention and a solid financial footing – while ensuring that women's national 15s team members no longer had to pay to play in major events. (The game has 15-a-side and seven-a-side versions. At times, the Canadian women's sevens team has received more funding than its 15s counterpart.)
"He was the guy who didn't just talk about doing things – he did it," said Tim Powers, who succeeded Mr. Aldous as Rugby Canada's chairperson in 2016. "And I think, when the history of Rugby Canada is written, Pat sits there up at the top as somebody who's made a major, major difference."
Prior to his death, Mr. Aldous sat on the board of the annual Canada Sevens tournaments, which he helped create. Part of an international series, they attract men's and women's teams from around the world, along with their fans, and generate millions of dollars in revenue for Rugby Canada and the Canadian economy.
Among his other many accomplishments, he led the development of Canada's national rugby training centre in Langford, B.C.; helped the Canadian women's sevens and 15s teams garner 2016 Olympic bronze and 2014 World Cup silver medals, respectively; served as Rugby Canada's representative on the Canadian Olympic Committee and volunteered with the Canadian Rugby Foundation, which acts as a fundraiser and helps finance programs and events.
"He was a strong, quiet and fearless leader for rugby in Canada," said Rick Bourne, another former Rugby Canada chairperson, who played against Mr. Aldous and nominated him as a board candidate.
Patrick (Pat) Alan Aldous was born March 12, 1943 in North Vancouver, B.C. He was the second of three sons born to Montague (Monty) and Kathleen (née Shortt) Aldous. Monty Aldous was the first general manager of B.C. Ferries, the province's ferry system; managed steamship and fish-canning companies and served as a North Vancouver city councillor (then called an alderman).
Kathleen Aldous was a registered nurse. She died of cancer at age 48 and her husband later remarried.
During his youth, Pat began competing in rugby and played saxophone in legendary bandleader Arthur Delamont's Kitsilano Boys Band, which toured internationally under the name Vancouver Boys Band. Mr. Aldous also lived for a time in Victoria when he was young, obtaining his chartered accountant's designation there while playing for a local rugby club.
From the 1960s to 1980s, he played for Vancouver's Kats RFC, provincial and Canadian teams – solely for the love of the sport because players in his era were amateurs. Off the field, he worked as an accountant with the company known today as KPMG and entered the aviation sector, eventually heading two B.C.-based companies and overseeing their expansions and sales.
Okanagan Helicopters merged in 1987 with CHC Helicopters, which became one of the world's largest chopper companies. Mr. Aldous, together with Okanagan's former chief pilot Dave Whyte, and Pat's older brother, Howard (a self-described junior partner), bought Alpine Helicopters the same year and sold it in 2005 to global resort operator Intrawest.
"As president [and CEO], Pat supported many technical and safety innovations to be introduced in Alpine. Many of these have been followed by other Canadian helicopter companies," said Mr. Whyte, who viewed him as a mentor.
Alpine's current president and CEO Dave Gubbels praised Mr. Aldous for getting him into management and teaching him about business after he had served as a pilot with the company.
"He was fantastic in dealing with people and growing the business and taking care of people," said Mr. Gubbels.
After returning to his favourite sport, Mr. Aldous recruited and mentored Rugby Canada executives. Former chairperson Mr. Powers and current chairperson Sally Dennis said their lives would be much different if not for Mr. Aldous.
Earlier this month, Ms. Dennis became the first woman to join World Rugby's governing council, which oversees the sport globally. She is also the first woman to chair Rugby Canada, despite having a brief history as a player.
"I'm of an age where, generally, it wasn't considered appropriate for girls to play rugby because it simply wasn't a women's sport," said Ms. Dennis, who developed a love for the game while growing up in Wales.
She played only one season for the University of British Columbia before her family and career as a lawyer took precedence. Other than being a fan, she spent more than 20 years out of the sport until Mr. Aldous recruited her to Rugby Canada's board and she "completely re-engaged."
"I think he's inspired lots of people to want to be involved in rugby, including people like me who wouldn't have been seen as a typical person [to recruit]," Ms. Dennis said.
Mr. Aldous also recruited other women to Rugby Canada's board, including Stephanie White, who captained 15s and sevens teams, as he sought to make it more inclusive. Under rules implemented after his chairmanship, no gender may have less than 40 per cent representation on the board – a move that drew World Rugby's praise, Mr. Powers said.
In addition to giving time to rugby-related causes, Mr. Aldous quietly donated large untold sums of his own money. Mr. Powers estimated that the total was in the hundreds of thousands of dollars. Mr. Aldous and his wife, Linda, who travelled the world to cheer on Canadian teams, also donated to the arts.
"As a husband, I could not have had anybody better," Ms. Aldous said.
She met Mr. Aldous in 1982, when they worked together at Okanagan Helicopters. They married in 1987.
"We had 41 years together," she said. "It was a good go, and I'm grateful for that."
Mr. Aldous also leaves his brother, Howard Aldous; stepmother, Kay Aldous; stepsister, Jean Pass, stepbrother, Mel Butler; daughters, Kathleen Aldous-Schleindl, Wendy Friesen, Betty Aldous and Amy Aldous; seven grandchildren; and former wife, Lyn Dunn.
"I think there are lots of us who are living better lives, not just in the rugby community," Mr. Powers said, "because of Pat Aldous."