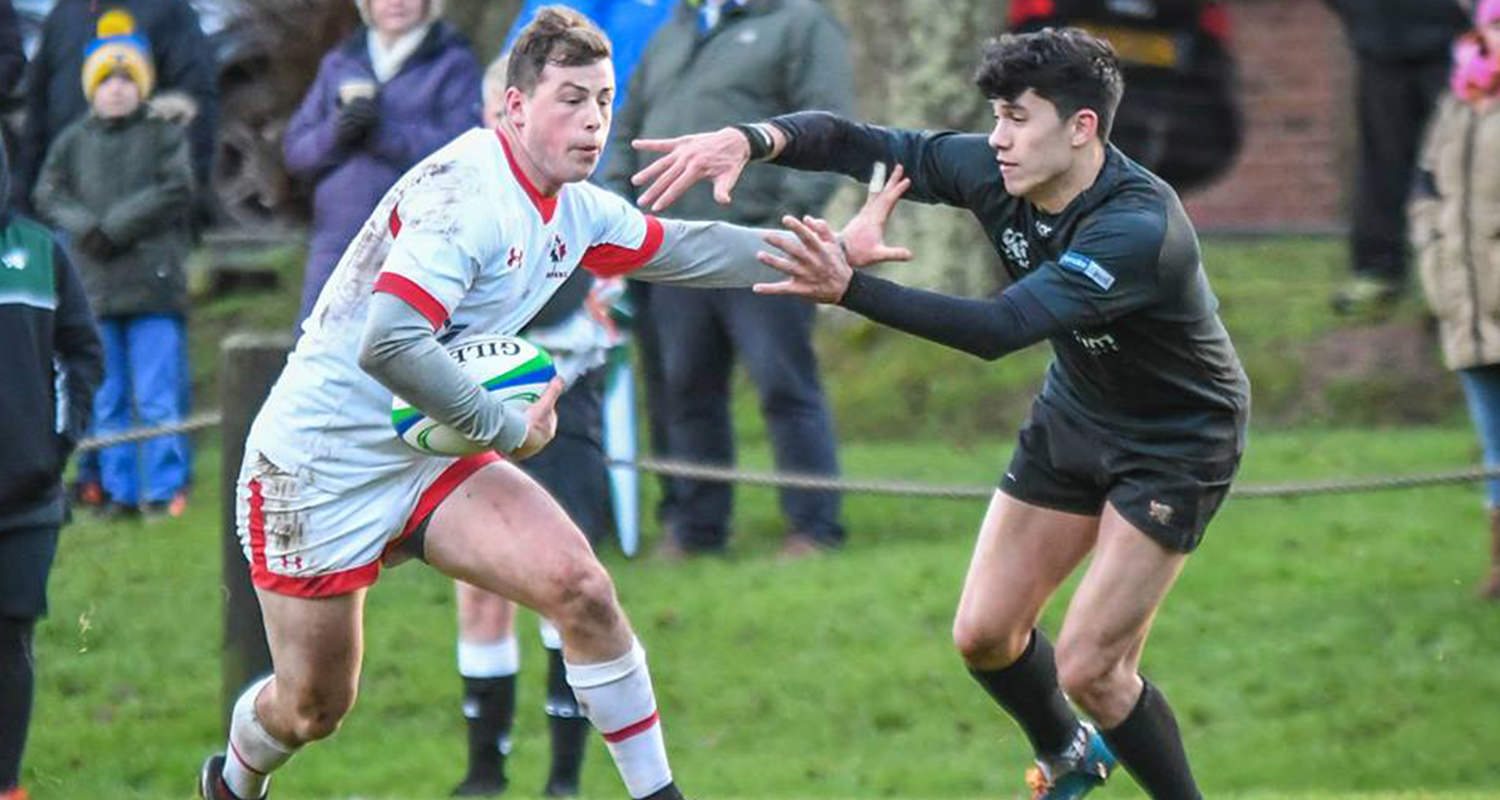 CANADA U19 CLOSE OUT NORTHERN IRELAND TOUR WITH LOSS TO ULSTER U19
Rugby Canada
Rugby 15s U19 Men
BELFAST, NORTHERN IRELAND - Canada's U19 Team closed out their three-match Northern Ireland tour on Tuesday with a 31-3 loss to Ulster U19 in Belfast. 
Pre-match Quotes from Coach Murten:
"The boys have had a few days off to rest and worked on fixing some of the errors from the first two games. The boys are feeling and looking good. In a short period of time, the staff have seen a great deal of improvement both on, and off the field. Tonight's game is about being direct and winning the contact point, then looking to play with some width. Defensively, in the last game we did well in spells, tonight we need to defend with intensity and accuracy for the entire game"
Canada's Under-19 Team to face Ulster U19:
1. Thomas Hagan - Swilers RFC (St. John's, NL)
2. David Stoltz – Barrhaven Scottish (Stittsville, ON)
3. Jackson Scott – Norfolk Harvesters RFC
4. Hunter Grant – Westshore Valhallians (Victoria, BC)
5. Kaden Duguid – Nor'Westers (Edmonton AB)
6. Sief El Din Sanad – Tars RFC (Halifax NS)
7. Max Goodwin – Aurora Barbarians (Newmarket, ON)
8. Reid Davis – Bayside RFC (Surrey, BC)
9. Samuel Kahn – Castaway Wanderers (Victoria, BC)
10. Campbell Clarke – Swilers RFC (St. John's, NL)
11. John Buck – Calgary Canucks (Calgary, AB)
12. Lachlan Kratz – Castaway Wanderers (Victoria, BC)
13. Dalton Campbell – Calgary Hornets (Calgary, AB)
14. Reece Tudor-Jones – Cowichan RFC (Shawnigan Lake, BC)
15. Gabriel Casey – Bytown Blues RFC (Ottawa, ON
16. Nathan Lake – Windsor Machine RFC (Windsor, ON)
17. Petros Chountalos – Bayside (Delta, BC)
18. Aurélien Muller – Beaconfield RFC (Montreal, QC)
19. Harrison Hooke – Unattached (Fort St. James, BC)
20. Railton Cameron - Llandudno RFC (Trearddur Bay)
21. Von Richardson – G. W. Graham Secondary School (Chilliwack, BC)
22. Robert Eliadis – Oshawa Vikings (Oshawa, ON)
23. Lucas Tuffin – Castaway Wanderers (Victoria, BC)
24. Kyle Tremblay – Bayside RFC (Surrey, BC)
25. Jared Andrews Almack – Capilano RFC (North Vancouver, BC)
26. Austin Pinnell – Nor'Westers (Edmonton AB)
Coaches 
Dean Murten – Head Coach
Tony LaCarte – Assistant Coach
John Lavery – Assistant Coach
Dan Meikle – Assistant Coach
Conan Cooper – Strength and Conditioning Coach
Ben Motum – Therapist
Des Lynch – Manager and Mental skills coach
Canada Under-19 Tour schedule:
Canada U19 19 - 23 Royal Belfast Academical Institution 1st XV
December 29, 2017
Canada U19 7 - 17 Ards RFC Select
December 30, 2018
Canada U19 3 - 31 Ulster 19 Development
January 2, 2018
-30-