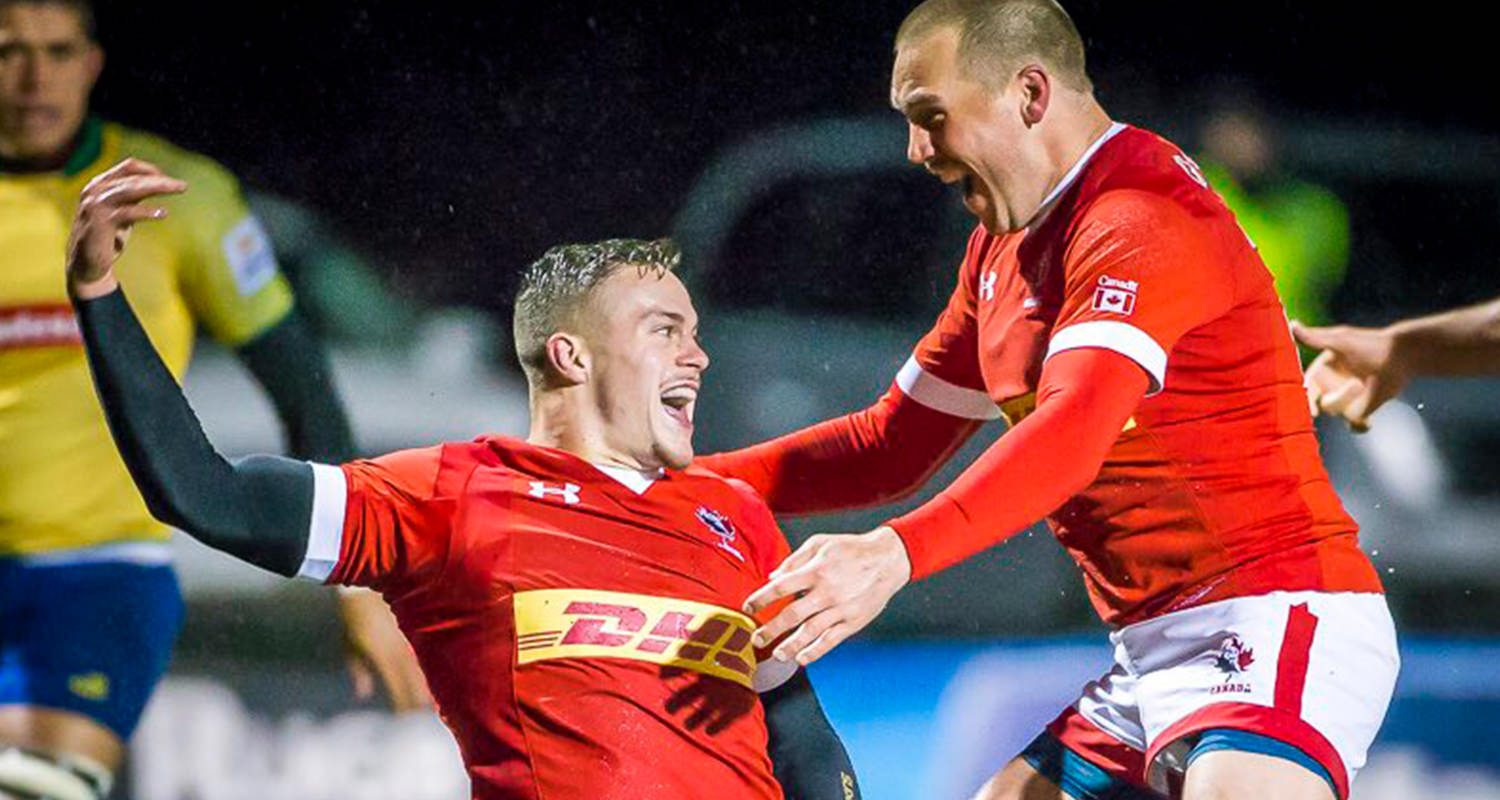 CANADA DEFEAT BRAZIL IN ARC ROUND 3
Wilhelm Horn
Rugby 15s Senior Men
Langford, BC – Canada's men's rugby team defeated Brazil 45-5 in the Americas Rugby Championship third round for their first win of 2018 on a cold and wet night at Westhills Stadium in Langford, BC.
BRA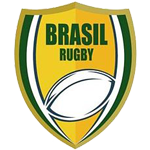 5
v
CAN
45
Game Recap:
Weather conditions were not great as Canada kicked off their third round ARC fixture against Brazil in Langford. Constant rain and wind throughout the game made handling tough for both sides.
The home team came out firing and showed what they are capable of with some slick handling and great finishing throughout the game to blow away their competitors from South America.  
Luke Campbell opened the scoring with his first ever test try in the third minute. The 8th man put in a great performance from the back of the scrum and was rewarded with the man of the match award.
A few minutes later Cole Davis also went over for his first try in international rugby as a he stepped the defence to dot down next to the posts. Shane O'Leary added the extras and Canada were 14-0 up within 10 minutes.
The highlight of the night certainly belonged to Djustice Sears-Duru as the big prop broke clear and produced a magnificent dive for the cameras to extend Canada's lead. 21-0.
DTH van der Merwe then did what the record-try-scorer does best as he scored his 32nd try for Canada just before half-time. Half-time: 26-0.
The second half started like the first ended as Canada's dominance continued. Tries from veteran Ray Barkwill and debutant Doug Fraser gave Canada a 38-0 lead.
Guiseppe du Toit also scored his first try to close the game out before Brazil scored a last minute consolation. Full time 45-5!
Scoring Recap:
Canada:
Tries: 3' Luke Campbell, 8' Cole Davis, 29' Djustice Sears-Duru, 39' DTH van der Merwe, 46' Ray Barkwill, 61' Doug Fraser, 77' Guiseppe du Toit.
Conversions: O'Leary (5)
Penalties: 0
Drop goals: 0
Brazil:
Tries: 1
Conversions: 0
Penalties: 0
Drop goals: 0
Canada Roster:
1. Djustice Sears-Duru – (Ealing Trailfinders/Ontario Blues) Oakville, ON
2. Ray Barkwill – (Seattle Seawolves/Ontario Blues) Niagara Falls, ON
3. Jake Ilnicki – (Newcastle Falcons/BC Bears) Williams Lake, BC
4. Josh Larsen – (Northland) Parksville, BC
5. Kyle Baillie – (London Scottish/Atlantic Rock) Summerside, PEI 
6. Dustin Dobravsky - (Castaway Wanderers/BC Bears) Hanover, Germany 
7. Lucas Rumball – (Balmy Beach RFC/Ontario Blues) Mississauga, ON
8. Luke Campbell – (James Bay AA/BC Bears) Victoria, BC
9. Phil Mack – Captain (James Bay AA/BC Bears) Victoria, BC
10. Shane O'Leary - (Ealing Trailfinders) Cork, Ireland
11. DTH van der Merwe – (Newcastle Falcons) Victoria, BC
12. Nick Blevins – (Calgary Hornets/Prairie Wolf Pack) Calgary, AB
13. Doug Fraser – (Castaway Wanderers/BC Bears) Ladysmith, BC
14. Cole Davis - (Calgary Saints/Prairie Wolf Pack) Calgary, AB 
15. Patrick Parfrey – (Swilers RFC/Atlantic Rock) St. John's, NL
16. Martial Lagain - Sherbrooke Abenakis/Atlantic Rock) Saint-Jean-de-Marsacq, France
17. Anthony Luca - (Burnaby Lake RFC/BC Bears) Pitt Meadows, BC
18. Ryan Kotlewski – (Westshore RFC/Prairie Wolf Pack) Calgary, AB
19. Conor Keys - (UVIC Vikes/Atlantic Rock) Stittsville, ON
20. Cameron Polson – (Castaway Wanderers/BC Bears) Victoria, BC
21. Andrew Ferguson – (Oakville Crusaders/Ontario Blues) Mississauga, ON
22. Guiseppe du Toit – (UVIC Vikes/BC Bears) Maple Ridge, BC
23. Brock Staller – (Meralomas RFC/BC Bears) Surrey, BC
Canada's 2018 Americas Rugby Championship & RWC Qualifier schedule:
Canada vs. Uruguay
Full Time Result: Canada 29 – 38 Uruguay
*Rugby World Cup Qualifier round 1 and ARC round 1*
Canada vs. Uruguay
Full Time Result: Canada 31 – 32 Uruguay
*Rugby World Cup Qualifier round 2, not an ARC match* 
Canada vs. USA
Full time: Canada 10-29 USA
Sacramento, California
Canada vs. Brazil
Full time: Canada 45-5 Brazil
Westhills Stadium, Langford, BC
Canada vs. Argentina XV
February 24th at 8pm local time (6:00pm ET/3:00pm PT)
Jujuy, Argentina
Canada vs. Chile
March 3rd at 1pm local time (11:00am ET/8:00am PT)
La Pintana, Santiago, Chile