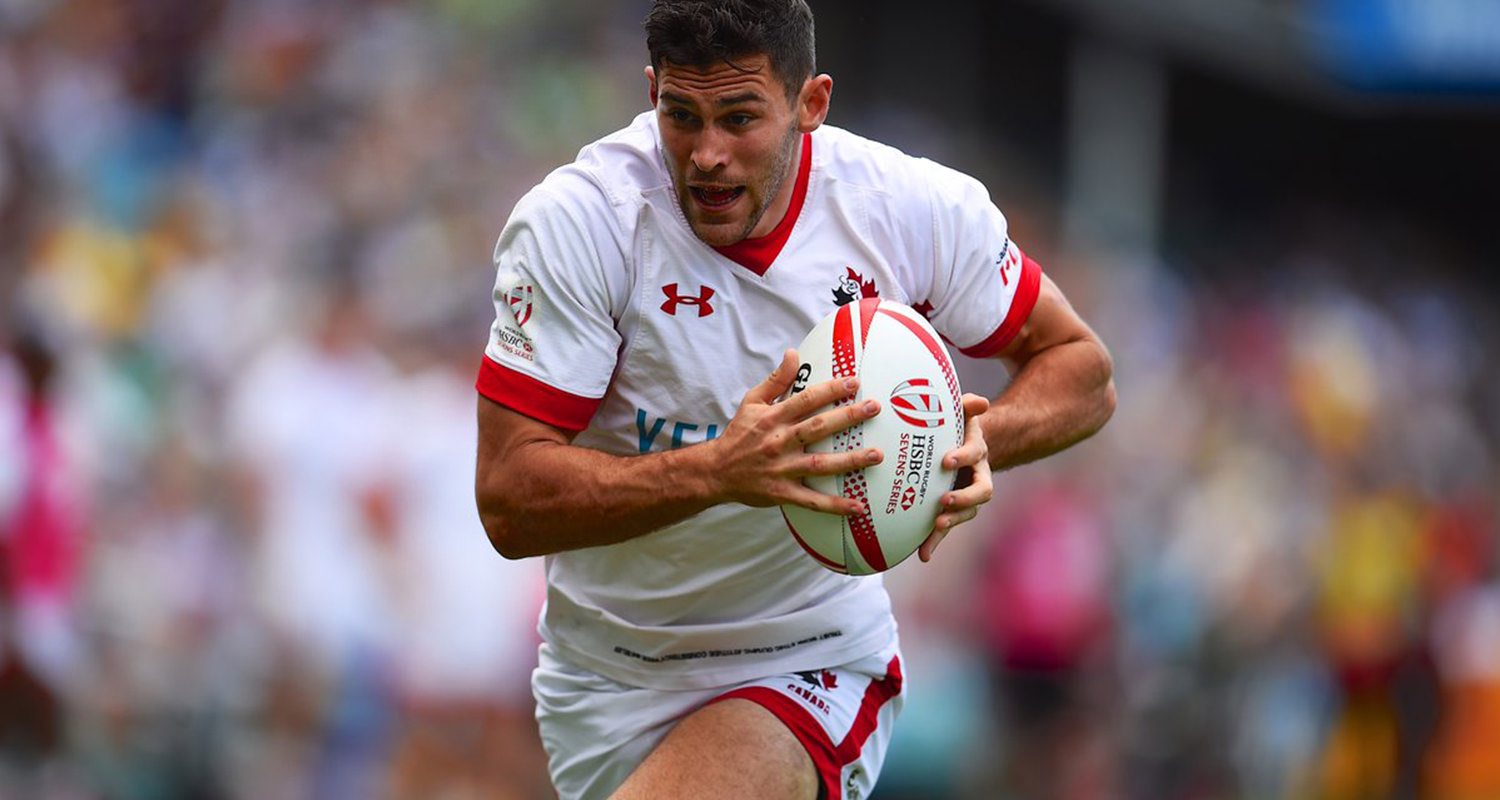 DAY 2 SEVENS UPDATES FROM HAMILTON NEW ZEALAND
Wilhelm Horn
Rugby 7s Senior Men
Hamilton, New Zealand - Canada's Men's Sevens Team kicked off their second HSBC World Series event of the year in Hamilton, New Zealand.
Canada started day 2 with a hard fought extra time victory against Wales in the challenge trophy quater-finals. Veteran, Nathan Hirayama scoring a superb sudden death winner in the corner.
The semi-finals was decided by one conversion as Canada were defeated 12-14 by Argentina.
Canada vs. Wales
A tough encounter between two closely matched sides saw Canada come away with a very hard fought victory. After the game finished 14-a-piece at full time, a bit of Nathan Hirayama magic sealed the sudden death victory in extra time. 
FT: Canada 19 - 14 Wales (After extra time)
Canada vs. Argentina
Another evenly matched affair in the challenge trophy semi-finals. Canada fought back hard in the second half but a late try from Douglas wasn't enough as time ran out and Argentina moved through to the finals.
FT: Canada 12 - 14 Argentina
Day 1 Recap:
Canada vs. USA
Canada let a promising 14-0 lead slip as the USA fought back to score four unanswered tries. 2017 world sevens player of the year Perry Baker once again doing the damage as he scored a brace to become their all-time leading try scorer.
FT: Canada 14 - 28 USA 
Canada vs. Kenya
A close encounter between two evenly matched sides. Canada dominated possession but were unlucky at times, the bounce of the ball not going their way. After a long spell of play in the final minutes, the ball was eventually turned over by Kenya who raced away to score and seal a hard fought win. 
FT: Canada 14 - 19 Kenya
Canada vs. Samoa
Samoa started the game with an early try and raced out to a 22-0 lead. Canada fought back in the second half with debutant Tevaughn Campbell showing his pace to score his first try but it wasn't enough as the game finished 22-14.
FT: Canada 14 - 22 Samoa 
The Hamilton Sevens will be streamed LIVE on CBC Sports at www.cbcsports.ca or on their mobile app "CBC Sports" on iOs and Android 
Tickets for HSBC Canada Sevens can be purchased here 
Canada's men's roster for Hamilton:
Jared Douglas – Abbotsford RFC (Abbotsford, BC)
Justin Douglas – Abbotsford RFC (Abbotsford, BC)
Mike Fuailefau – Castaway Wanderers (Victoria, BC)
Nathan Hirayama – Unattached (Richmond, BC)
Harry Jones – Captain, Capilano RFC (North Vancouver, BC)
Isaac Kaay – UVIC Vikes (Kamloops, BC)
Luke McCloskey – Castaway Wanderers (Victoria, BC)
John Moonlight – James Bay AA (Pickering, ON)
Jake Thiel – Abbotsford RFC (Abbotsford, BC)
Tevaughn Campbell - Unattached (Toronto, ON
Josiah Morra - Toronto Saracens (Toronto, ON)
Luke Bradley - Port Alberni Black Sheep (Port Alberni, BC)
Day 1 Results:
Canada 14 - 28 USA
Canada 14 - 19 Kenya
Canada 14 - 22 Samoa
Day 2 Schedule:
Canada 19 - 14 Wales
Canada 12 - 14 Argentina