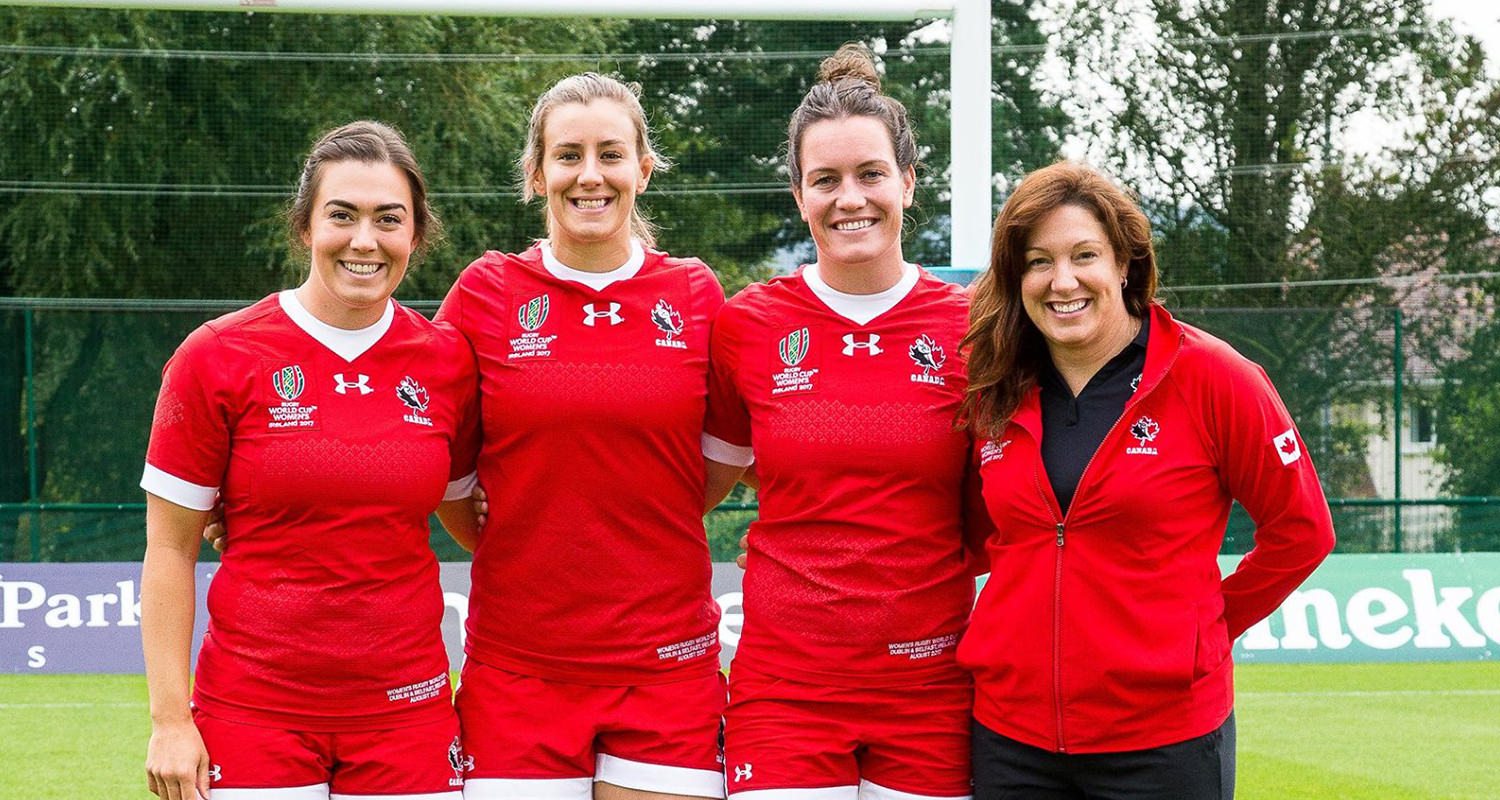 KIRBY ANNOUNCES INTERNATIONAL RETIREMENT
Wilhelm Horn
Rugby 15s Senior Women
Mary Jane Kirby has confirmed her retirement from international rugby.
The 28-year-old from Brampton, Ontario collected 30 caps for Canada's Women's Rugby Team which included featuring in two Women's Rugby World Cup's.
Reflecting on her decision Kirby stated: "I had thought a lot about retiring once the 2017 Ireland World Cup was over, but it's always harder to make that decision knowing the next games are just around the corner.
"The last game of the 2017 World Cup felt like an end to me. The tour was a hard one, not finishing the way we had wanted to, but it was a great way to go out, surrounded by teammates, all inspiring women, that I had played with for years and accomplished so many wonderful things. It just felt right."
Looking back on an international career that spanned 10 years including age grade, Kirby recalls the 2014 World Cup semi-final in France as one of her fondest memories.
"The whole 2014 experience was astonishing. We knew as a team what we were capable of, we had a fearless leader, and the atmosphere was incredible. It was one of the most intense games I have ever been in, and the coolest atmosphere I'd ever played in. We were in a jam-packed stadium, playing against the host, and the game was within two points. That was one of those moments you knew could never be recreated." 
After hanging up her boots, Kirby has been busy at work building the next phase of her life and is excited by the journey ahead. "The next steps for me have already started. I'm working for Barbara Mervin's company APTOELLA, a women's rugby apparel line, and building the business in Ontario. Academically, I've gone back to school to get certified to be a teacher. I'm loving my program, and am really looking forward to what I can bring from my playing career into the classroom."
Kirby also has plans to stay involved in rugby and is hoping to share her knowledge with the next generation of rugby stars. "I began coaching alongside Colette McAuley at the University of Guelph in 2013, working primarily with the forwards, and have been working towards my coaching certificate. It's a great program to be a part of, and I'm happy to be working with those athletes."
Kirby, who simply got introduced to the game after a coach in high school said to her, "You look athletic enough, want to try rugby?" says it was the best decision of her life and would encourage all girls to try it.
"Playing rugby was the best decision I have ever made. It has shaped my life so greatly. My entire community, husband, best friends, maids of honours - are all a part of my life because I played rugby. It has been an empowering sport as a young woman, and paved the way to world travel and experiences you wouldn't get any other way. My advice: if you try it, you'll love it. If you love it, keep playing! Remember at the end of the day, it's maybe only a game, but it's about the people you cross paths with. What you do off the field is just as important as what you do on it."
With women's rugby gaining more popularity around the world, Kirby is enthusiastic about the future of the program in Canada. "The women's game is in such an exciting and critical place right now. Coming off of a World Cup campaign, the program needs continued support from the Rugby Canada Board of Directors and the entire Canadian Rugby community to ensure the women's program has all the tools necessary to succeed.
"The women's game is drastically growing in participation and popularity. With the right support, these women are going to take Canadian Rugby to the next level. There is a powerful alumni that put together the Monty Heald Fund to eliminate the pay-to-play model, and it catapulted the success of the women's program. I am honoured to join the alumni now and continue advocating for women's sports."
"Mary Jane Kirby was a fantastic leader for Canada on and off the field throughout her career. She was a great player and an even better example for the next generation of players," - former coach Francois Ratier. 
Rugby Canada would like to thank Mary Jane Kirby for her services and wish her all the best in her retirement. 
To learn more about how you can support Canada's Women's Rugby Team through the Monty Heald Fund, please click here