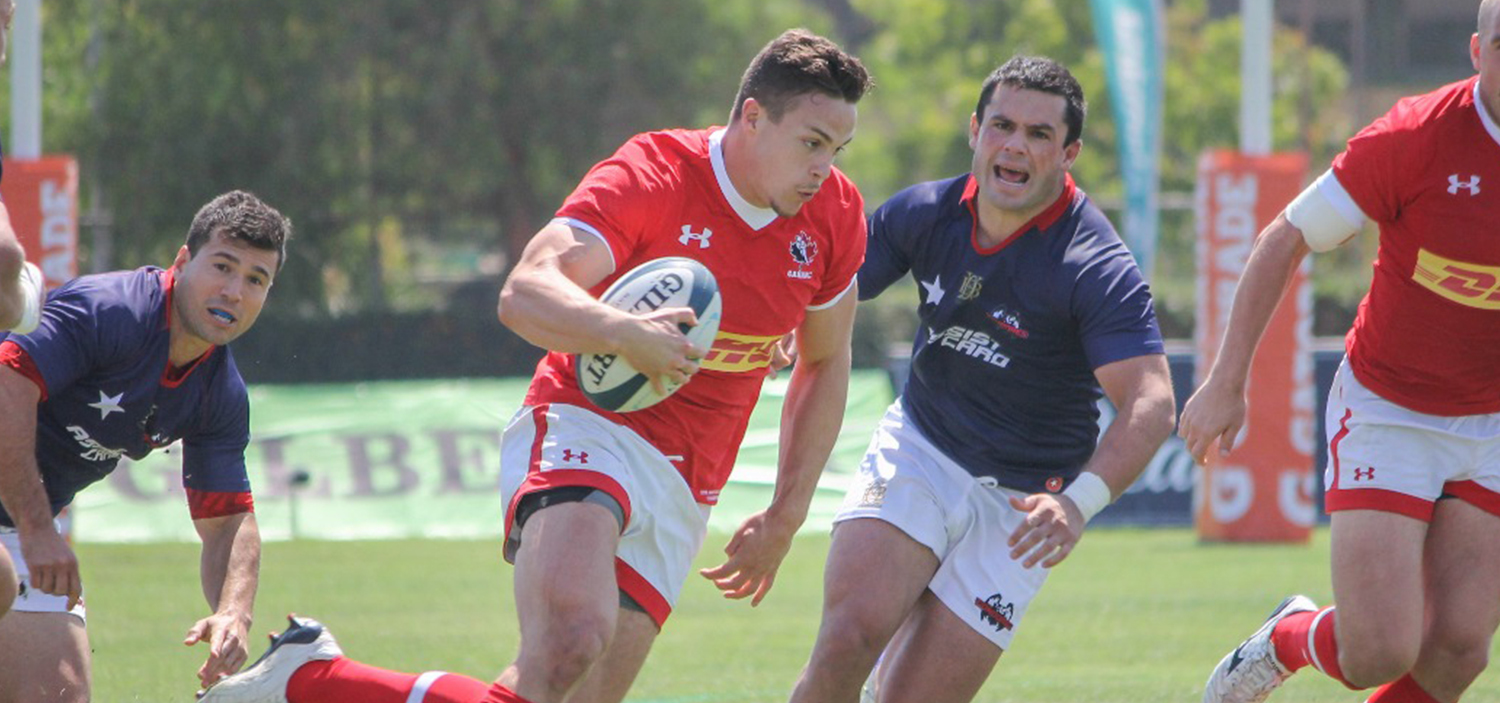 CANADA CLOSE OUT 2018 ARC WITH VICTORY OVER CHILE
Wilhelm Horn
Rugby 15s Senior Men
Canada's Men's Rugby Team has closed out the 2018 Americas Rugby Championship with a 33-17 victory over Chile at Estadio La Portada in Santiago.
Rugby 15s — Senior Men
ARC
CAN
33
v
CHL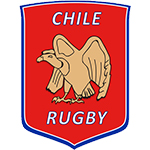 17
It was a special occasion for veteran hooker, Ray Barkwill as the 37-year-old earned his 50th cap for the National Team. The number two has been one of the standout players for Canada this season with two tries to his name.
Canada dominated the first-half with tries from Kainoa Lloyd, Lucas Rumball and Kyle Baillie giving the away team a 22-3 lead at the break. A couple of late consolation tries tofrom Chile in the second-half gave the home fans something to cheer about but it wasn't enough as Canada, the stronger team on the day, walked away with a 33-17 win.
Canada finish the tournament in fourth position with two wins from five. USA, Argentina XV and Uruguay take home the top three positions.
Game Recap:
Canada started the better of the two sides and were rewarded with a penalty which Gordon McRorie slotted with ease to give Canada a 3-0 lead in Santiago.
Canada dotted down for their first try of the game after nine minutes on the clock. Ray Barkwill in his 50th test match setting up Kainoa Lloyd after a quick turn-around to score in the corner. Canada 8-0 Chile.
Chile did manage to get on the board through a penalty from Tomás Laniszewski but it was all Canada for the remainder of the first-half as first Lucas Rumball got on the scoresheet before Kyle Baillie smashed over in the last minute of the half. Half-time score: 22-3 in favour of Canada.
The second-half started similar to the first as Gordon McRorie slotted another penalty to extend Canada's lead. Canada continued to dominate but struggled to convert the pressure into points with the score remaining the same until Cole Davis scored one for the highlights reel in the 69th minute. Andrew Ferguson producing a moment of magic to put the winger away for Canada's bonus point try. 30-3.
Chile seemed to find an extra breath in the final ten minutes of the game and were rewarded with two tries of their own to close the gap to 16 points at the final whistle.
Full-time in the last ARC fixture of 2018 finishes Canada 33-17 Chile!
Scoring Recap:
Canada:
Tries – '9 Kainoa Lloyd, '25 Lucas Rumball, '39 Kyle Baillie, '67 Cole Davis
Conversions – Gordon McRorie (2)
Penalties – Gordon McRorie (3)
Chile:
Tries – '72 Mauricio Urrutia, '75 Alfonso Escobar
Conversions - Tomás Laniszewski (2)
Penalties – Tomás Laniszewski (1)
Canada's Roster vs. Chile:
1. Djustice Sears-Duru – (Ealing Trailfinders/Ontario Blues) Oakville, ON
2. Ray Barkwill – (Seattle Seawolves/Ontario Blues) Niagara Falls, ON
3. Jake Ilnicki – (Newcastle Falcons/BC Bears) Williams Lake, BC
4. Josh Larsen – (Northland) Parksville, BC
5. Kyle Baillie – (London Scottish/Atlantic Rock) Summerside, PEI
6. Dustin Dobravsky - (Castaway Wanderers/BC Bears) Hanover, Germany
7. Lucas Rumball – (Balmy Beach RFC/Ontario Blues) Mississauga, ON
8. Luke Campbell – (James Bay AA/BC Bears) Victoria, BC
9. Phil Mack – Captain (James Bay AA/BC Bears) Victoria, BC
10. Gordon McRorie – (Calgary Hornets/Prairie Wolf Pack) Calgary, AB
11. Kainoa Lloyd – (Mississauga Blues/Ontario Blues) Mississauga, ON 
12. Nick Blevins – (Calgary Hornets/Prairie Wolf Pack) Calgary, AB

13. Doug Fraser – (Castaway Wanderers/BC Bears) Ladysmith, BC

14. Cole Davis - (Calgary Saints/Prairie Wolf Pack) Calgary, AB 

15. Josh Thiel – (Abbotsford RFC) Abbotsford, BC
16. Martial Lagain - Sherbrooke Abenakis/Atlantic Rock) Saint-Jean-de-Marsacq, France

17. Noah Barker - (James Bay AA/BC Bears) Courtenay, BC

18. Cole Keith – (James Bay AA/Atlantic Rock) Sussex, NB
19. Conor Keys - (UVIC Vikes/Atlantic Rock) Stittsville, ON
20. Cameron Polson – (Castaway Wanderers/BC Bears) Victoria, BC

21. Andrew Ferguson – (Oakville Crusaders/Ontario Blues) Mississauga, ON

22. Patrick Parfrey – (Swilers RFC/Atlantic Rock) St. John's, NL

23. Guiseppe du Toit – (UVIC Vikes/BC Bears) Maple Ridge, BC