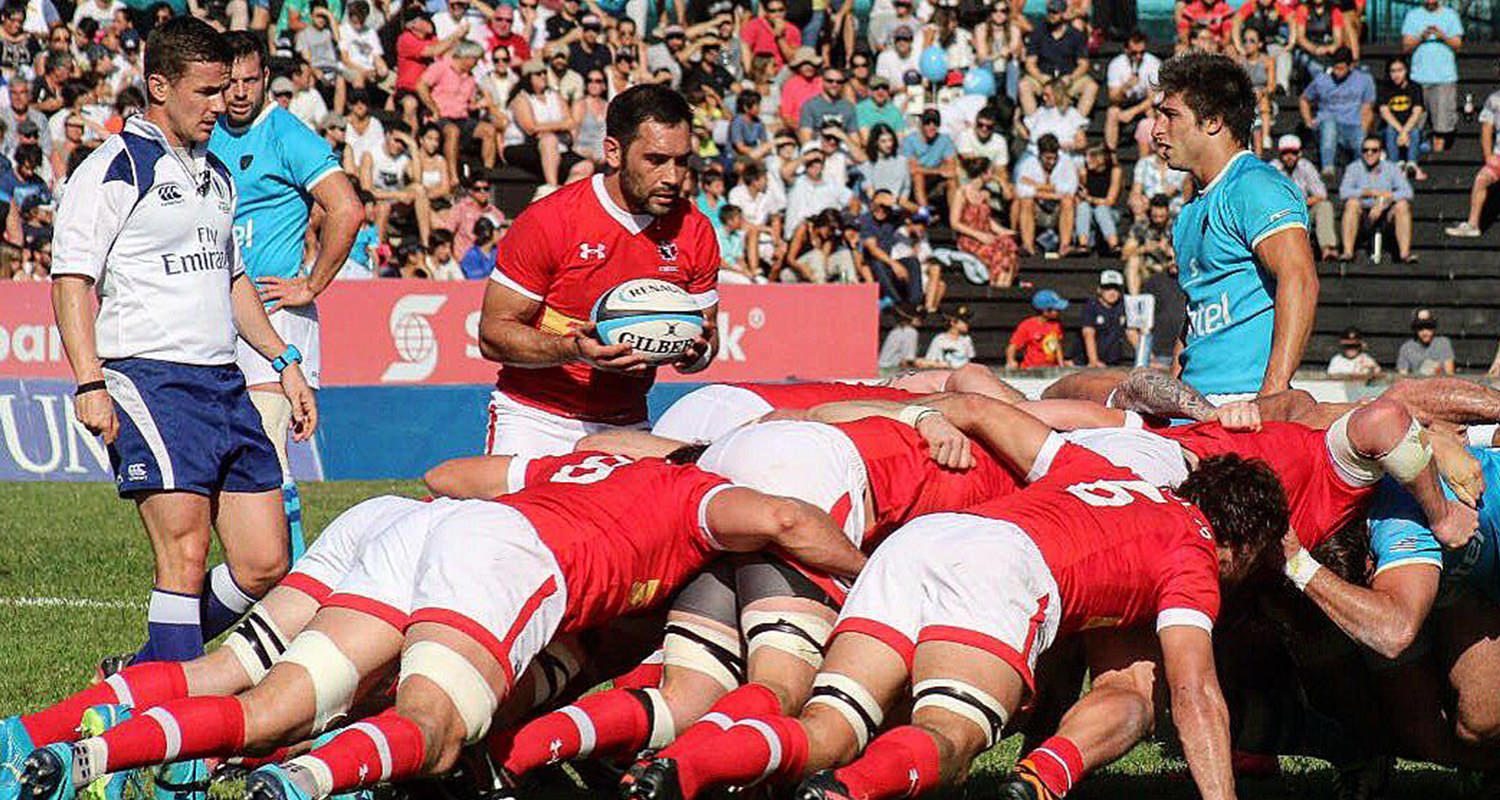 Canada to face Russia at Twin Elm Rugby Park in Ottawa
Bryan Kelly
Rugby 15s Senior Men
OTTAWA, ON (MAY 1, 2018) – Rugby Canada is pleased to announce that international rugby will return to the nation's capital as Canada's Men's Rugby Team will face Russia on June 16th, 2018 at Twin Elm Rugby Park outside Ottawa, Ontario
The test match, which is presented by DHL and supported by Ottawa Tourism, is the second-of-three in Canada's June international series. Canada opens with a highly anticipated fixture against Scotland on June 9 at Commonwealth Stadium in Edmonton while the series wraps up June 23 against USA at Wanderers Ground in Halifax.
In four previous contests, Canada has never lost to Russia. The two sides first met in Burnaby in 2009 with Canada winning 22-3 before picking up a 34-18 win in Esher, England, as part of the 2011 Churchill Cup. In 2012 Canada won 35-3 in Wales as part of their November tour where Okotoks, AB., native Jeff Hassler had a pair of tries. Most recently, Canada ran in six tries on route to a 46-12 victory in 2016 at the Calgary Rugby Park.
Canada's Men's Team, 21st, currently trails Russia, 19th, by two positions in official World Rugby rankings.
Located within Ottawa's southern city limit in the village of Richmond, Twin Elm Rugby Park is the home of the Eastern Ontario Rugby Union. With five fields, more than 10 change rooms, a bar and boasts a capacity of 5000 (including standing room), Rugby Canada is expecting an impressive sold-out atmosphere of red and white supporters on June 16 to cheer on Canada.
Tickets officially go on sale May 10 at 10am ET through www.rugby.ca!
Ticket & event information for the Scotland and USA fixtures can be found by clicking here.
Quotes:
Allen Vansen, CEO of Rugby Canada says: "In partnership with DHL, Ottawa Tourism & the Eastern Ontario Rugby Union, we are thrilled to be bringing back international men's rugby back to Twin Elm Rugby Park, where Rugby Canada has a long history of hosting test matches. We're expecting the entire Ontario, and neighbouring Quebec, rugby communities to show their support of our men's team and provide a world-class atmosphere on June 16!"
Canada Coach Kingsley Jones says: "All three of our June test matches are vitally important for our preparation for the 2019 Rugby World Cup repechage tournament in November as we look to qualify for Tokyo 2019. Having coached Russia for three years and over 30 test matches, I am familiar with their physical brand of rugby and I look forward to the challenge that lies ahead of us."
Rugby Canada Chairman, Tim Powers: "As someone who still occasionally plays Ottawa club rugby, badly, it is great for the local community to have the opportunity to see high quality test rugby. Twin Elm Rugby Park has always been a good home to our Canadian team, we have had some special victories there over the years. "
World Rugby Hall of Fame & Ottawa native, Al Charron: "As an Ottawa resident I am always excited to see international sporting events come to my hometown, especially when it is the sport of rugby. Having both played and watched matches at Twin Elm Rugby Park I am thrilled to see the return of test rugby to the capital not only for the local and surrounding rugby communities but for those sports fans curious to see up close live test rugby for the first time. I have great memories of playing club, area, and provincial rugby there over years, but I was also fortunate and proud to be part of the Canadian team that beat France there in 1994. This match presents an opportunity for rugby fans of all ages to come support Canada, so I hope to see many young boys and girls who are aspiring rugby players or just curious athletes come out to Twin Elms to take in international rugby in their own backyard."
-30-
About Rugby Canada
Rugby Canada is the national governing body of the sport of rugby union in Canada. Rugby Union has a long history in Canada dating back to its initial appearances in the 1860s. Since 1974, Rugby Canada has been a permanent fixture on the global rugby scene, including trips to each of the eight Rugby World Cup tournaments and seven Women's Rugby World Cup tournaments. As a regular on the men's and women's HSBC World Rugby Sevens Series, Canada continues to climb the world rankings and challenge the dominant rugby nations in both versions of the game.
To support the growth of rugby at the grass-roots level and to ensure there are elite programs prospering young rugby players to become involved, Rugby Canada has put an emphasis on developing its junior programs. Our goal is the develop and train competitive teams for the 2020 Summer Olympic Games in Japan, 2018 Rugby World Cup Sevens in USA and 2019 Men's Rugby World Cup in Japan and beyond.