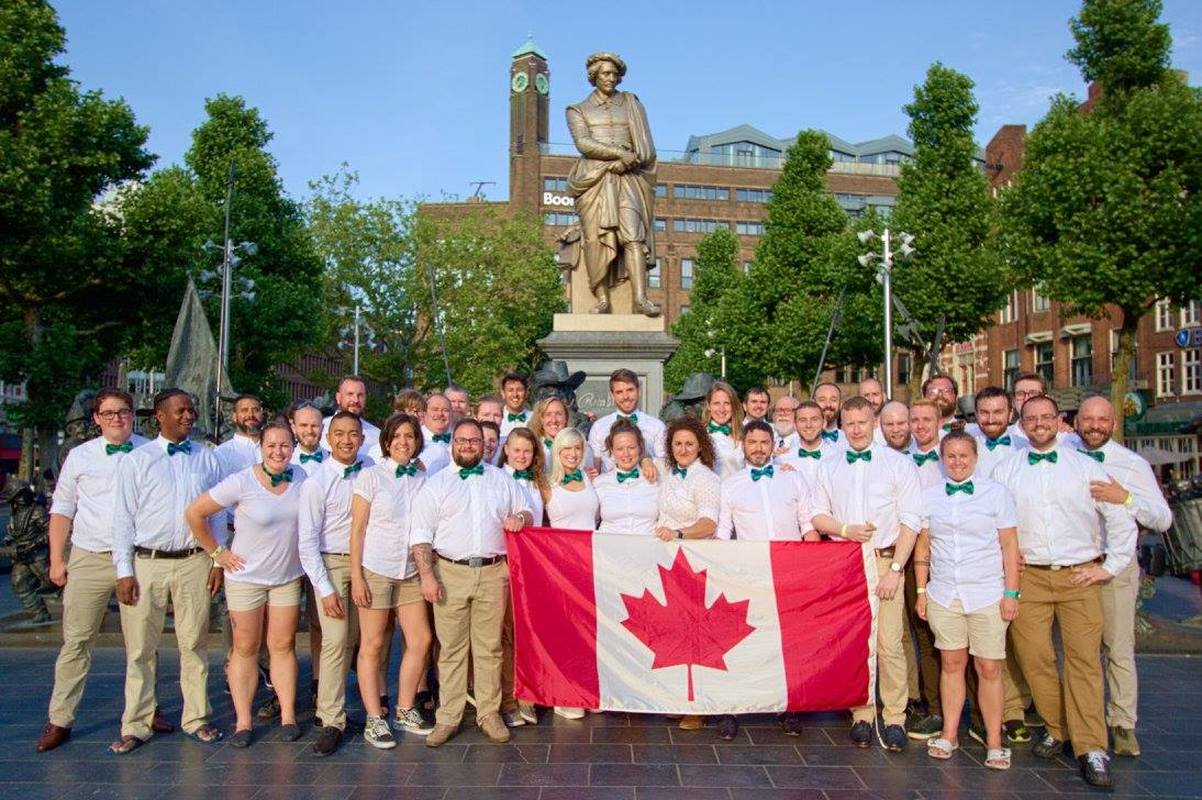 CANADIAN CLUBS PERFORM WELL AT BINGHAM CUP
Three Canadian rugby clubs recently competed in the bi-annual Bingham Cup for gay & inclusive rugby clubs in Amsterdam, Netherlands.
All three clubs performed really well, with Armada Montreal winning the Challenger Division.

Results:
Challenger Division -
1st - Armada Montreal - Challenger Cup Champions 2018
12th - Ottawa Wolves 
14th - Toronto Muddy York

Amanda Marks Division -
4th Ottawa Wolves Women 

Social media handles:
@muddyyorkrfc
@ottawawolves
@armadamtl

About:

The Mark Kendall Bingham Memorial Tournament is the biennial world championship of LGBTQIA+ and inclusive rugby clubs. First held in 2002, Bingham Cup is the premier global event promoting rugby union as an inclusive, non-discriminatory sport.
Bingham Cup is named in memory of 9/11 hero and rugby player Mark Bingham, who was instrumental in establishing two of our leading gay rugby clubs: the San Francisco Fog and Gotham Knights. The global gay rugby community is privileged to honor the memory of a dear friend by competing in this tournament.
Every two years, Mark's legacy brings together rugby players, supporters and staff from around the world in a celebration of equality, inclusivity and sportsmanship.
"We have the chance to be role models for other gay folks who wanted to play sports, but never felt good enough or strong enough," Bingham wrote to his San Francisco Fog teammates following their acceptance into their local union. "More importantly, we have the chance to show the other teams in the league that we are as good as they are. Good rugby players. Good partiers. Good sports. Good men."
At the time of Mark Bingham's heroic death, only 6 gay and inclusive rugby clubs existed anywhere in the world. Today, there are more than 70.