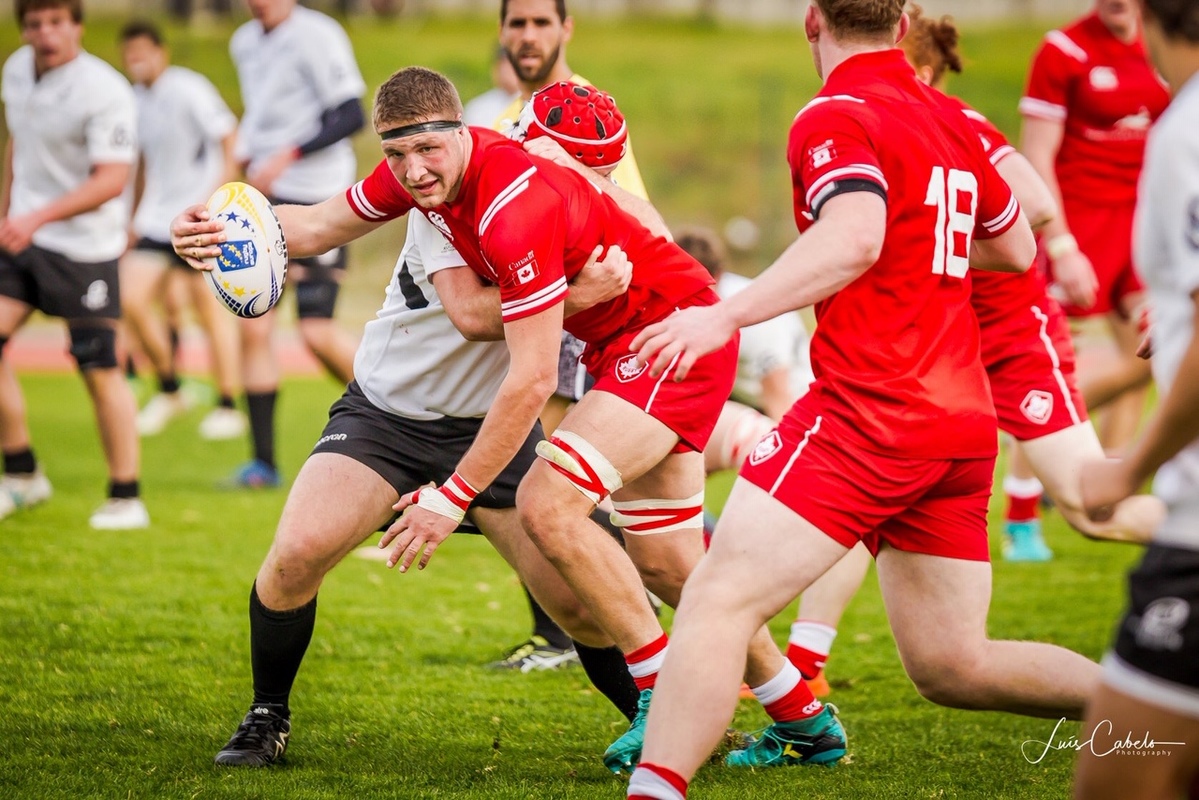 Canada U20 beats Spain and loses to France
Dr. Pat Parfrey
Rugby 15s U20 Men
In Vallodolid, Spain on Febrauary 23, 2019 Canada's Under-20 team beat Spain by 14-12 and lost to France by 36-5 in a 40 minute-a-game tournament.
Against Spain Canada fell behind to a converted try by Spain at 3 minutes following a full-back break. Canada played well in the first half failing to finish several good breaks. In the second half they were rewarded with a fine try following a multi-phase movement finished by Austin Pinnell after 10 minutes superbly converted by Brock Webster. Four minutes later Mason Flesch finished a series of forward drives from a scrum, but then he received a yellow card, and the resulting penalty produced a driving line out try. Canada held on for their first win of the tour.
In the second game, starting immediately after the Spanish game, France scored 6 tries to Canada's one. France's tries generally resulted from Canada's possession, 2 from being out-scrummaged and 2 from turnovers. Canada scored an excellent try by Kevin Vertkas, after several phases.
"Today was a really good day - we played well against Spain and then experienced power rugby by a top-class team," commented head coach Jeff Williams.
"Also every one played and we had to deal with the adversity of playing France without several injured players. So I think our objectives were: creating a foundation for the Qualifiers v USA and improving through the week."