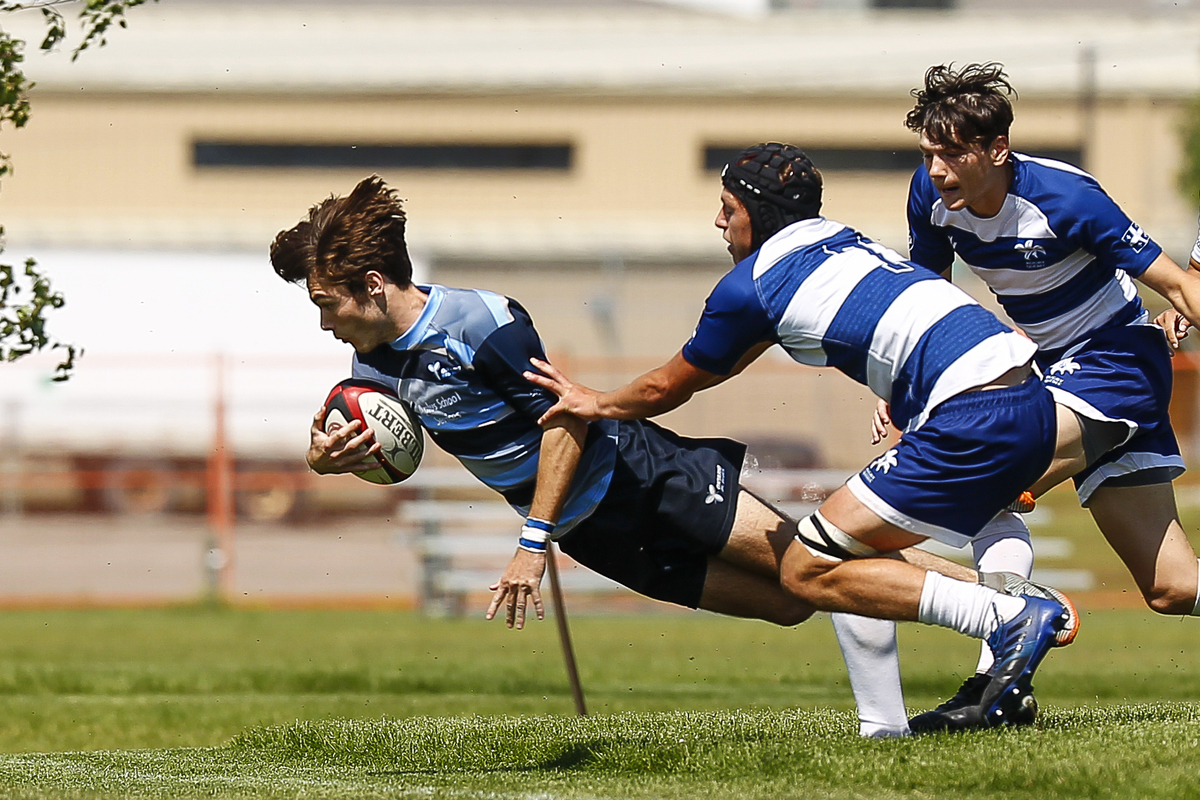 Provinces and Rugby Canada agree on Pathway and Competition Structure for Men's Age Grade Rugby
Rugby 15s U20 Men, Rugby 15s U18 Men
(LANGFORD, BC) - On the 24th and 25th of April, High Performance leaders from the provinces met with Rugby Canada to create a plan and agree on key objectives for Age Grade Rugby Development at the national level. These sessions were led by Gethin Watts- Consultant, National Age Grade Programs and Talent ID.
The provincial leaders included Aaron Takel (BC), Graeme Moffat (Alberta), Paul Connolly (Ontario), Curtis Lauzon (New Brunswick), Francois Ratier (Quebec), Jack Hanratty (Nova Scotia), and Pat Parfrey (Newfoundland and Rugby Canada).
The national competition structure for the next 3 years agreed upon was:
National U18 East and West competitions to continue in the current format from which U17s talent identification would be the priority.
Regional fall Identification and Development Camps from which new U17 and U18, and U19 players would be identified. The camps would prioritize key elements of player development that are applicable to both XV's and 7s.
Canadian Rugby Championship for U19 men to be amended so that three East regions would play each other (2 games), as would the 3 West regions (2 games), prior to the National tournament at which the West teams would play the East teams (3 games over 8 days). This would allow for provincial programs to have greater frequency and consistency with a key development group. This format would also allow the players and coaches travelling to the centralized location to engage in an enhanced player development experience with Rugby Canada providing guidance and support to players and coaches in rugby, nutrition, S&C, and personal development interventions.
This process has been modified with the clear aim of identifying a top 40 list of players at both U18 and U20 level. This will allow the Rugby Canada staff to work more collaboratively with key stakeholders to enhance the training and player development opportunities for our best rugby players (7s and XVs)
The player pathway to U20 World Trophy agreed upon was (2019-2020):
U18 NA4 Competition with USA Rugby for 50 players at end of year
U18 World Schools 7s
U18 July International Series
U20 Tour to Europe in February
U19 / U20 Camps in Toronto, Vancouver and Victoria in March
U20 World Trophy Qualifiers - May
World Trophy Qualifiers - June
This competition structure and player pathway was presented as part of the bigger player development plan that includes the objectives of the recently announced 'Pacific Pride'. All recommendations were accepted by the Rugby Canada AGM on April 26th, 2019.
Funding for this program will be necessary to reduce the size of the player pay-to-play cost. A campaign in May will be launched by the Canadian Rugby Foundation to get donations from individuals and businesses targeted at the Rugby Canada program. This will be lead by David Robertson, Andrew Purdey, Mike Holmes, Bill Webb, and Pat Parfrey. The idea is that capital raised would be invested so that the interest annually would be provided to the program. This would provide long-term sustainability.  At present the fund has already $450,000 invested, donors being Mike Holmes, Pat Parfrey, Rick Bourne, and Tim Powers.
Inquiries for further information can be directed to Gethin Watts, gwatts@rugby.ca.