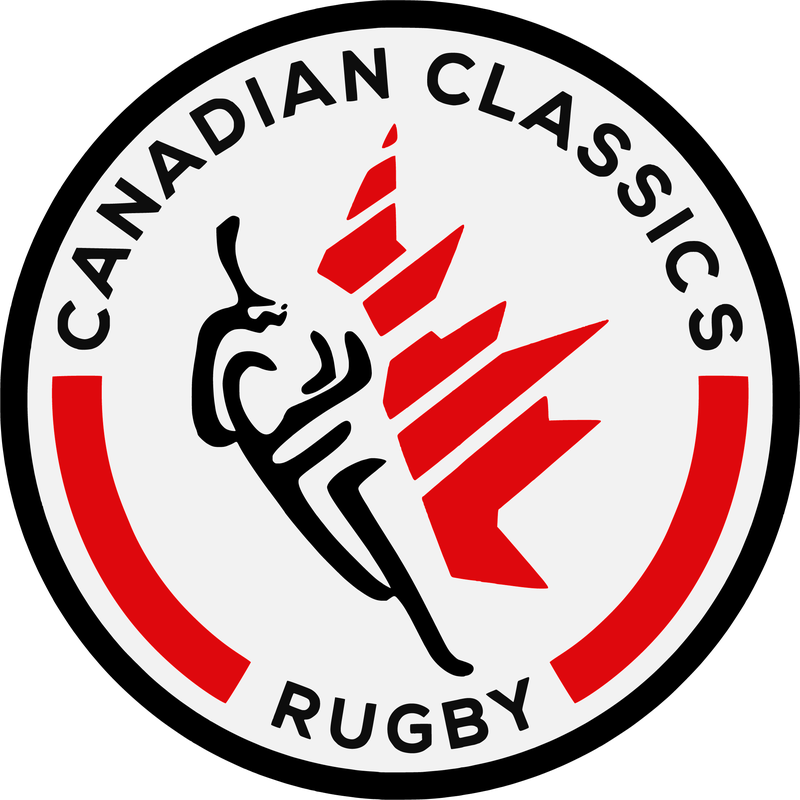 CANADIAN CLASSICS RUGBY ANNOUNCE COMMITMENT OF FORMER NSW7 & NSW15 PLAYERS TO NEW WOMEN'S PROGRAM
Rugby Canada is delighted to acknowledge several new commitments to Canadian Classics Rugby, including various former members of Canada's Women's Rugby 15s and 7s Teams.
May 19, 2021 (Langford, BC) – Rugby Canada is delighted to acknowledge several new commitments to Canadian Classics Rugby, including various former members of Canada's Women's Rugby 15s and 7s Teams. Since their recent announcement on International Women's Day that a women's program would be added to their annual list of fixtures, the Classics have been receiving inquiries from across the country from interested staff and players.
The addition of the women's program came after a 100% approved vote by the executive of the Canadian Classics Rugby Society.  Executive Director Darrin Chaplin said, "I am humbled to have an opportunity to pilot this program.  I've been star struck by the players coming forward to participate and sincerely hope we contribute to the already outstanding legacy of women's rugby in Canada."
To date over 27 former Canadian Internationals have stepped forward to play with the 'Classic Women' leaving the club just three shy of their goal of securing a minimum of 30 players by December 2021.
Former Canadian lock Maria Samson said, "I think pulling on the red jersey is one of the most special moments an athlete can have in their careers.  Even the thought of pulling on the jersey again is already giving me goosebumps and it's incredible how much energy there is behind this new Classic Women's team."
Also in the mix is former Canadian center Andrea Burk who commented, "This is such an exciting celebration for women's rugby.  It's another unique touch point that can bring women back from their careers and raising their families to reengage in the game and communities that played such an important part in building who they are.  Something like the Classics may reignite the spark for these players to get back into coaching, volunteering, or registering their young ones at the local club or school level."
Burk continued, "Opportunities like the Classics are the result of a lot of passion and work done in the background by numerous people and I'm extremely happy to take to the field with some of my favorite players from across the country."
Former Canadian prop Hilary Leith added, "Having the opportunity to represent Canada at any level is an incredible honour. To be a part of the Classics gives my teammates and I the chance to pull on a Canadian jersey and play together again.  It is something I am honoured to be a part of, and I look forward to not only competing but fostering the incredible connections developed with fellow Canadian alumni through this experience."
Canadian Classics were founded over 20 years ago by former Canadian International Tom Woods and traditionally compete in two events annually: The Classic Can Am Summer Series (North America), and The World Rugby Classic (Bermuda). These events provide a platform for former Canadian Internationals, and deserving domestic players, to represent Canada together on a world stage in the "Classic" (over 32) category.  The global COVID-19 pandemic has prevented participation in these events since 2019 when the Canadian Classics men defeated the Classic USA Misfits 48-27 in Anchorage, Alaska.
As Canadians await the safe return of rugby and other sports, Chaplin reports the Classics are "full steam ahead" with building the women's program and invites all interested players from across Canada to submit their interest.
For more information on becoming a member of the Canadian Classics or to support, please contact Darrin Chaplin at: classicsrugby@gmail.com
-30-

About Rugby Canada:
Rugby Canada is the national governing body of the sport of Rugby Union in Canada. They administer and operate Men's and Women's Senior and Junior National programs in both rugby XV's and 7s, as well as govern the Club and community game for more than 30,000 registered participants from coast to coast in conjunction with ten Provincial Union members.
Rugby Canada is headquartered at the Al Charron National Training Centre in Langford, BC, with staff also working from Vancouver, Toronto and Ottawa. Rugby Canada business operations, programs and events are delivered nationwide, including the internationally recognized HSBC Canada Sevens annual tournaments.
For more information, please contact: media@rugby.ca.