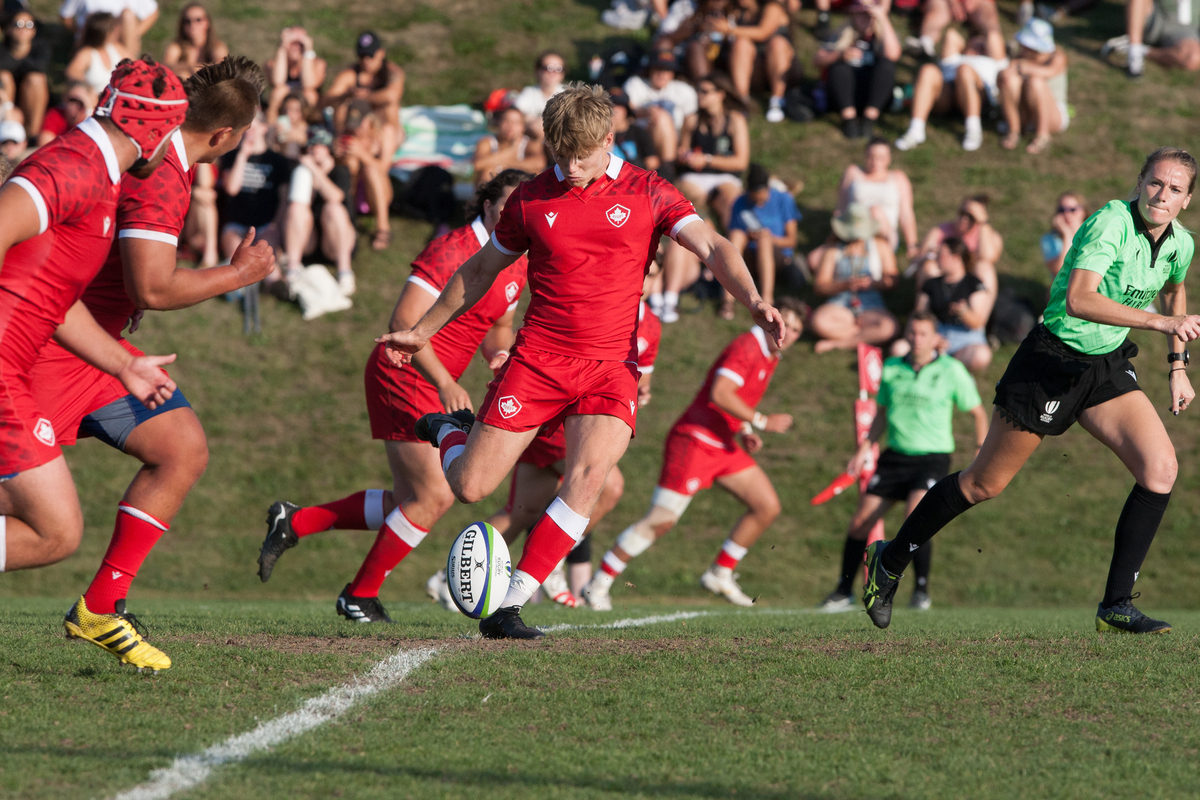 Canada's Men's U20s conclude 2022 Canada Conference with loss to Uruguay despite second-half surge
Canada's Men's U20s ended the 2022 Canada Conference with a 45-28 loss to Uruguay as their opponents were crowned tournament champions on Tuesday at the University of Guelph.
Tries from David Scollon, Mathew Klimchuk, Liam Bowman and James Biss, as well as a series of conversions from Jamin Hodgkins, headlined a battling Canada performance which breathed new life into the match in the second half.

"It was a tough start," said Canada Men's U20s Head Coach Adam Roberts. "The boys put themselves under extreme pressure. Discipline and costly errors at the set piece put us down. But, again, our team's resiliency and character to come back, fight and stay in the battle is fantastic. It's a tribute to them and it shows well for the future that these guys can do it. The gumption and the attack is there, it's the mental side we need to keep working on and keep playing these games under that pressure."
Having lost to Zimbabwe and triumphing over Chile earlier in the competition, this result against Uruguay ensured a third-place finish for Canada. Earlier in the day, Zimbabwe beat Chile 43-35 in a thrilling, high-scoring encounter to seal their spot in second place.
In Tuesday's second match, a blistering first half performance from Uruguay saw the visitors build a commanding 33-7 lead. Scollon's try had pegged the away side back to 12-7 at one point but Uruguay showed their quality as the half went on.
After the break, Canada came out the stronger team and enjoyed the lion's share of possession. That translated into points on the board as Klimchuk finished off a well-worked team try. A further Uruguay score made it 38-14, before Bowman went over followed by Biss – after an expertly blocked kick – to give Canada hope of a late comeback.
However, Uruguay completed the scoring with a last-play-of-the-game try to seal a 45-28 victory and their place atop the final standings.

"Early on we kind of got punched in the mouth," said scrum half Adam Doyle. "We found ourselves down to a pretty big score. I think the boys showed character, continued to fight as we did all tournament. It just shows the strength of character on this team and the bond that we have."