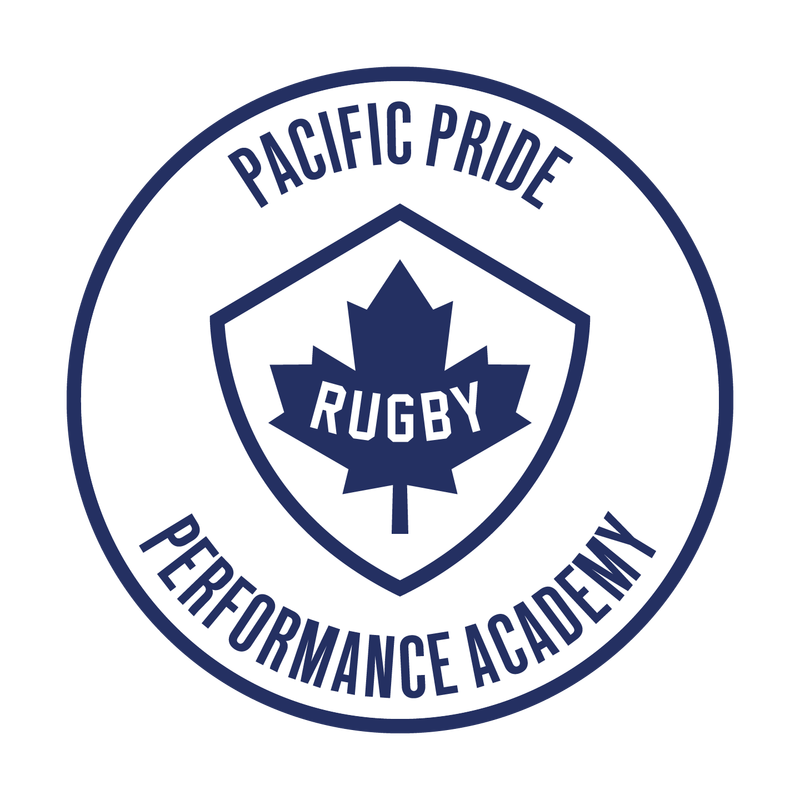 Pacific Pride prepare for 2022-23 season as squad and schedule are announced
Rugby 15s Pacific Pride Men
Rugby Canada's Pacific Pride Academy program is gearing up for the 2022-23 season after its squad and schedule for the new campaign were confirmed.
Led by former international scrum half, Phil Mack, the Pacific Pride Academy is a national high-performance men's program aimed at preparing young, emerging Canadian players for professional rugby at the highest level. The program trains in a centralized environment, with player surrounded by like-minded, driven and dedicated rugby players who hope to develop their future careers in the sport.
The 2022-23 squad recently gathered at the Al Charron Training Centre in Langford, BC – the home of Rugby Canada – to begin its preparations for the new season, which starts with a clash against UBC at Westshore Rugby Club this Saturday. See below for the full schedule.
"All of the players are really looking forward to the new season," commented Mack. "We have assembled a very strong roster which we believe can have a very successful campaign, starting against UBC this weekend. We have recruited heavily from the U19s Canadian Rugby Championships this year and have players representing almost every province. All of the players should be very proud of the selection for the Academy, but they will also be aware that the hard works starts now as the real action gets underway."
Given the Pacific Pride Academy falls within the Rugby Canada High-Performance umbrella, all players have the opportunity to be recognized by the national team program and coaching staff and, in turn, the chance at being selected for the Senior Men's 15s and 7s teams.
Recent examples of Pacific Pride players who have featured for Rugby Canada's Senior national programs in 2022 alone include D'Shawn Bowen, Thomas Isherwood, Quinn Ngawati, Brennig Prevost, David Richard, Tyler Rowland, Alex Russell, Anton Ngongo, Josh Thiel, Brock Webster, Matthew Oworu, Ciaran Breen and Jarvis Dashkewytch.
PACIFIC PRIDE ACADEMY 2022-23 SQUAD
Daniel Cooper (Sunderland, ON) – Oshawa Vikings
Sam Reimer (Pickering, ON) – Oshawa Vikings
Reid Davis (White Rock, BC) – Bayside RFC)
Austin Creighton (Edmonton, AB) - Strathcona Druids / James Bay Athletic Association
Tyler Matchem (Pictou County, NS) – Pictou County RFC
Zech Pilgrim (Red Deer, AB) – Castaway Wanderers
Sione Fine (Williams Lake, BC)
Jaiden John (Mississauga, ON) – Mississauga Blues
Oliver MacKenzie (Victoria, BC) - Queens Football / James Bay Athletic Association
AJ Kosempel (Owen Sound, ON) – Wilfried Laurier University
Ben Russell (Chichester, ENG) – McGill University
Cody Nhanala (Ottawa, ON) - Ottawa Ospreys / San Capri RFC
Mark Balaski (Castlebar, IRE) – Castlebar RFC
Justin Taylor (Whitby, ON) – Oshawa Vikings
Siôn Griffiths (Mill Bay, BC) - Cowichan RFC / Castaway Wanderers
Jean-Christophe Vinette (Lorraine, QC) - TMRRFC / Concordia Stingers
Liam Bolton (Leduc, AB) – LA Crude
Kyle Steeves (Winnipeg, MB) – Manitoba Wombats
William Denouden (Calgary, AB) – Calgary Hornets
Conor Turner (Wolverhampton, ENG) – Calgary Hornets
Zephyr Melnyk (Gabriola Island, BC) – Nanaimo Hornets
Taylor de Souza (Ladysmith, BC) – Nanaimo Hornets
Jesse Kilgour (Barrie, ON) – Barrie RFC
Noah Flesch (Cobourg, ON) – Cobourg Saxons
Aaron Clark (Calgary, AB) – Canucks Rugby Club
Lucas Scheck (Cactus Lake, SK) – Castaway Wanderers
Max Stewart (Cape Town, South Africa)
Tyler Wong (North Vancouver, BC) – University of Victoria
Alan Berros (Montreal, QC) – Beaconsfield
Sam Miller (Mount Denson, NS) – Valley Rugby Union
Ali Bruce (Cape Town, South Africa) –
Matthew Klimchuk (Regina, SK) – Regina Rogues
Jack East (Wanaka, New Zealand)
Elias Hancock (Ottawa, ON) – Bytown Blues
Ciaran Breen (Victoria, BC) – Cowichan RFC
PACIFIC PRIDE ACADEMY 2022-23 SCHEDULE
Saturday, September 10, 2022 – Regional Round 1
Pacific Pride vs. UBC - at Westshore Rugby Club
Saturday, September 17, 2022 – Regional Round 2
Pacific Pride @ Trinity Western University
Saturday, September 24, 2022 – Regional Round 3
Pacific Pride @ University of Victoria
Saturday, October 1, 2022 – Regional Round 4
Pacific Pride vs. Trinity Western University – at Starlight Stadium
Saturday, October 15, 2022 – Regional Round 5
Pacific Pride vs. University of Victoria – at Starlight Stadium
Saturday, October 22, 2022 – Regional Round 6
Pacific Pride @ UBC
Saturday, October 29, 2022 – League Round 1
Pacific Pride @ Burnaby Lake Rugby Club
Saturday, November 5, 2022 - League Round 2
Pacific Pride vs. Seattle RFC – at Starlight Stadium
Saturday, November 12, 2022 - League Round 3
Pacific Pride vs. Capilano RFC – at Bayside RFC
Saturday, November 19, 2022 - League Round 4
Pacific Pride vs. Meralomas RFC – at Starlight Stadium
Saturday, February 4, 2023 - League Round 5
Pacific Pride vs. UBC – at Starlight Stadium
Saturday, February 11, 2023 - League Round 6
Pacific Pride @ Castaway Wanderers
Saturday, February 25, 2023 - League Round 7
Pacific Pride vs. James Bay Athletic Association – at Cowichan RFC
Saturday, March 11, 2023 - League Round 8
Pacific Pride @ Westshore RFC
Saturday, March 18, 2023 - League Round 9
Pacific Pride @ UBCOB Ravens
Saturday, March 25, 2023 - League Round 10
Pacific Pride vs. Vancouver Rowing Club – at Abbotsford RFC
Saturday, April 1, 2023 - League Round 11
Pacific Pride vs. University of Victoria – at Nanaimo RFC