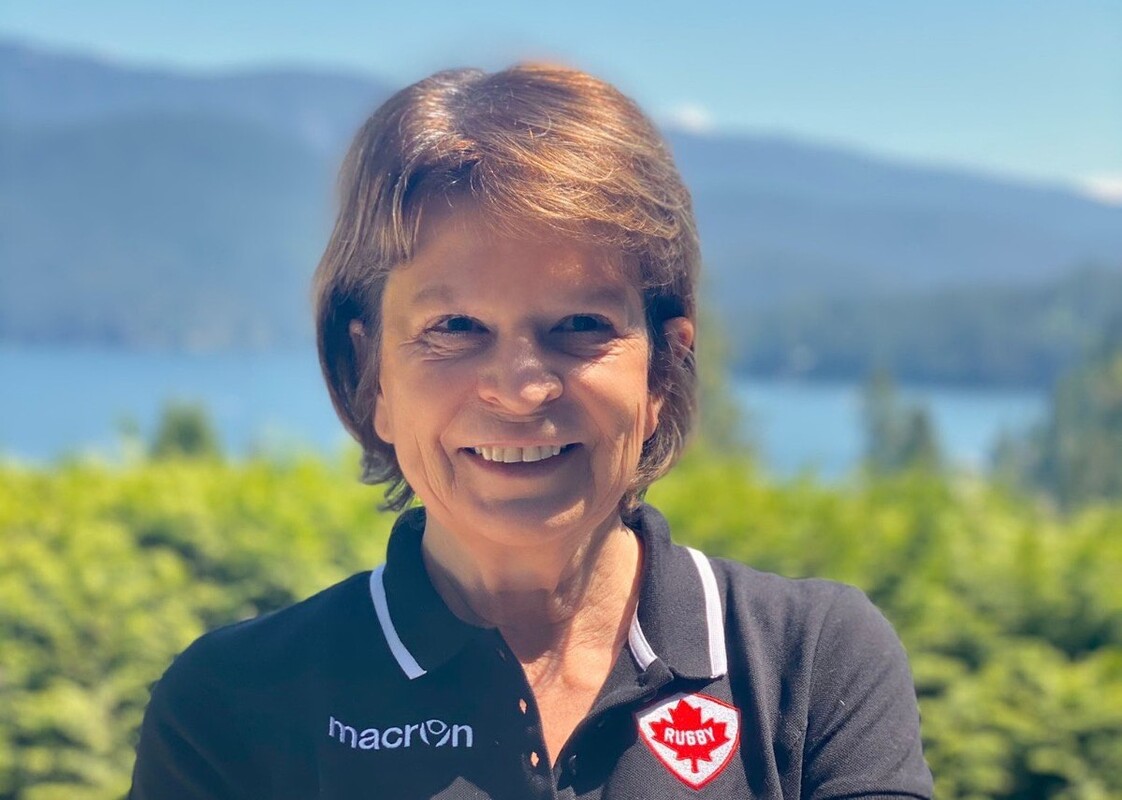 Sally Dennis named Rugby Canada's World Rugby Representative
Chair of the Board Sally Dennis has been appointed as Rugby Canada's representative on the Council of World Rugby.
Chair of the Board Sally Dennis has been appointed as Rugby Canada's representative on the Council of World Rugby.
Dr. Pat Parfrey has stepped down after serving in the role since 2015. Pat has had a long and distinguished career in the Canadian rugby community, having coached Canada's men's rugby team in the late 1990s and served as president of Rugby Canada. He played a major role in bringing rugby to prominence in Newfoundland and Labrador and, as a World Rugby Representative, served on the World Rugby Community Rugby Committee. He remains an active supporter of men's U20 rugby in Canada. Rugby Canada is very grateful to Pat for his commitment and significant contributions to the game in Canada, including his tireless efforts as its representative on the World Rugby Council.
To implement the transition, the Board appointed a selection committee to conduct a search process. Through the process, several exceptional candidates were identified, considered and vetted. Ultimately, at the recommendation of the selection committee, the Board concluded that, among her other attributes and qualifications, Sally Dennis' connectivity to the Board made her the right person to represent Rugby Canada on the World Rugby Council.
First appointed to Rugby Canada's board as a general director in 2017, Sally became the first female chair of the Rugby Canada board in 2021. Formerly a prominent lawyer in Vancouver, she previously served as chair of Rugby Canada's governance committee and was one of the architects of its major governance reforms in 2019 and 2020. She has also served as a director of the Canadian Rugby Foundation, CKNW Kids' Fund and STEP (Society of Trust and Estate Practitioners) Canada and is currently a director of Lions Gate Hospital Foundation and the KF Aerospace Centre for Excellence.
"As Chair of the Board, Sally has proven to be a strong and vital voice for moving Rugby Canada forward into a new future for the game in this country," said Nathan Bombrys, Rugby Canada CEO. "Appointing Sally allows for consistency and connectivity between World Rugby and the Rugby Canada board, executive team, and key stakeholders. Her skill set as a lawyer will transfer over well to this new role, and we believe that Sally is the best person to represent and protect the Canadian rugby community's interests at the global level."
The World Rugby Council is World Rugby's highest decision-making body that consists of 52 members from 18 countries and six regional governing bodies and votes on key decisions and issues such as the hosting rights and competition structure for the Rugby World Cup.