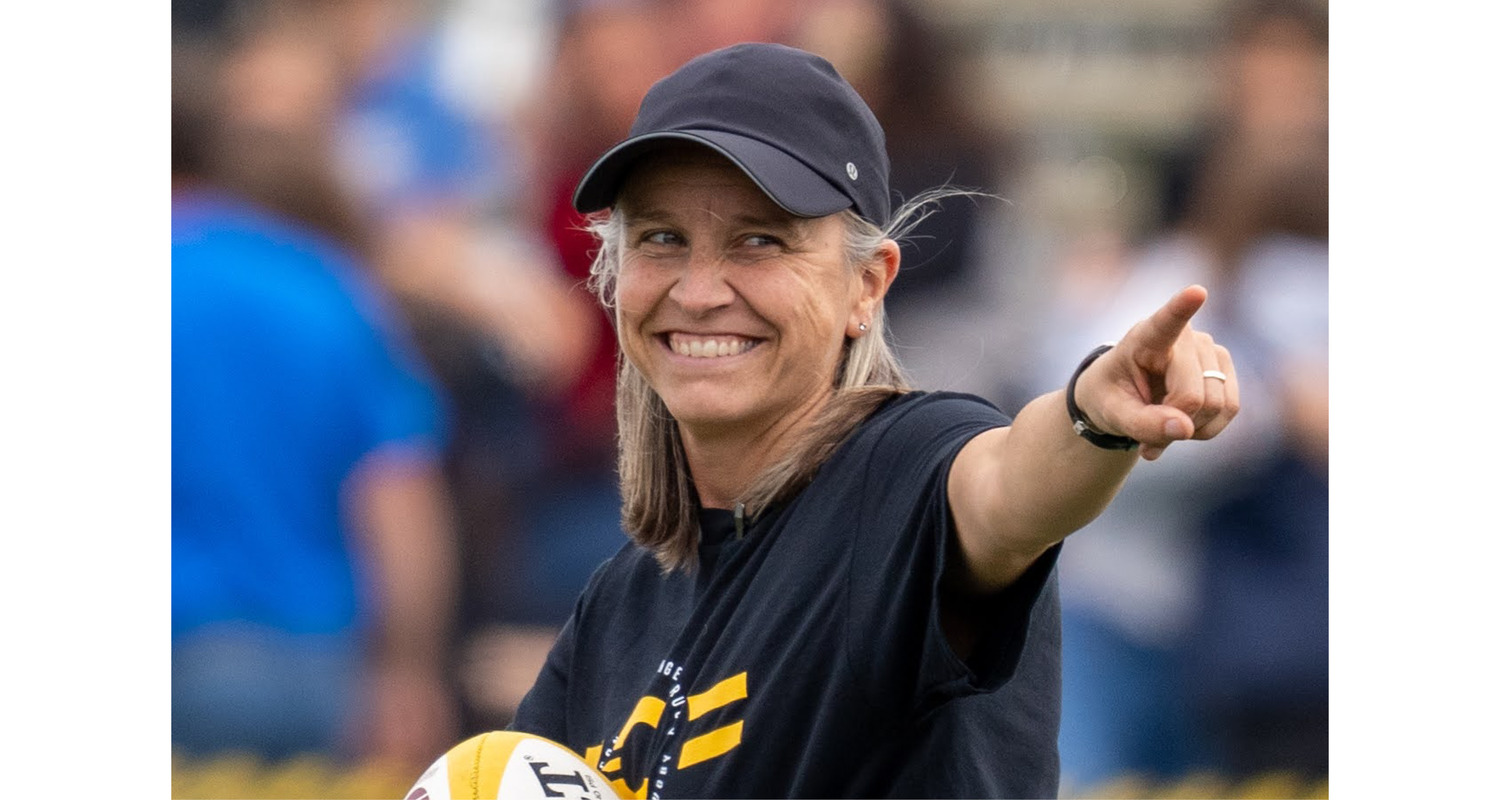 Jocelyn Barrieau named Women's Sevens Team Assistant Coach
Rugby Canada is pleased to announce that Jocelyn Barrieau has been named Assistant Coach of Canada's Women's Sevens Team.
Rugby Canada is pleased to announce that Jocelyn Barrieau has been named Assistant Coach of Canada's Women's Sevens Team.
An accomplished and respected coach with a depth of experience developing rugby programs and leading players and teams to success at all levels of the game, Barrieau has served as the Head Coach of Concordia University's women's rugby team since 2018. She has played a role in Concordia's programs since 2013, supporting the men's rugby team as a skills coach and leading the sevens program. Prior to joining Concordia, Barrieau coached the Dawson College women's rugby team, winning four championships over the course of 2007 to 2011. 
Barrieau has played a pivotal role in the development of women's rugby in Quebec, helping establish the province's U18 and senior women's sevens programs and contributing as a Technical Director for Quebec's U16 and U18 women's 15s programs. Last summer, she coached Quebec's U18 women's sevens team to a silver medal at the Canada Summer Games.
"We have been really looking forward to the addition of a full-time assistant coach with Canada's Women's Sevens program," said Head Coach Jack Hanratty. "With the appointment of Jocelyn, we have gained someone who has been in and through the entire rugby system in Canada, having played and coached in club, community, provincial, university and national team programs. I have seen how positive Jocelyn has been on and off-field, and now we look forward to her working everyday with myself, Iain Monaghan and Kevin Rouet, along with all our coaches across Canada, as we continue to strive to get back on podiums."
Barrieau's experience working with senior and age grade Rugby Canada programs most recently included supporting Canada's Women's Sevens Team at the 2022 Commonwealth Games and the 2022 Rugby World Cup Sevens. She also served as Head Coach of the Canada East Selects team at the NextGen Women's Sevens Tournament in April 2022.
"I am proud to have earned this opportunity to be with our Canadian Women's Sevens Team and am looking forward to this new chapter for the program and for me in my life," said Barrieau. "Being able to give back to this environment that has given me so much will be a welcome challenge. This program has had big learnings over the last season and now with a big year ahead I look forward to adding to the culture along with my on field technical/tactical knowledge. I am thankful for the support that I have received from both Concordia University and Rugby Québec throughout the past few years to help prepare me to continue to lift up rugby in Canada."
Barrieu's first tournament with the team as Assistant Coach is the HSBC France Sevens in Toulouse this weekend, May 12 to 14, the final women's tournament in the HSBC World Rugby Sevens Series 2023.